Erin Flanagan – the person behind Erintegration (i.e. the person typing this post a.k.a me!)  is available for professional development workshops and sessions at your school or conference. Sessions are generally 30-45 minutes with optional extra time for breakout sessions, Q&A, hands-on workshops or guided instruction.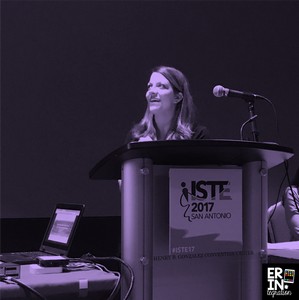 All sessions can be delivered live – in person or via a Google Hangout.  Sessions can be tailored to your districts' specific devices and program availability if needed from 1:1 Chromebooks to a Single iPad!  All of my sessions are a balance of information and specific takeaways that teachers can implement in their classrooms right away.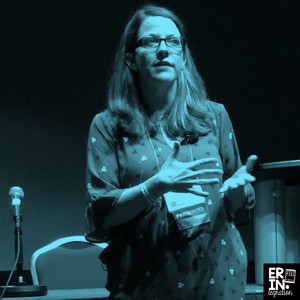 I can present 101 type topics on most tech tools and programs as well as grade specific lessons on digital citizenship and classroom management in the digital classroom.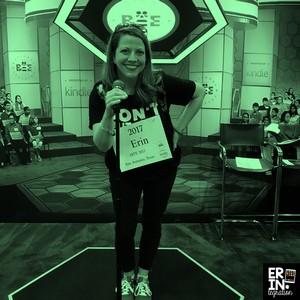 Check out what I'm passionate about sharing below or request a custom presentation.
---
Technology Fluency: From Icons to I Can (K-8)
Anytime students pick up a device, they are learning the hidden language of technology and that language informs their future interactions with that device as well as any other device, program or app they use.  On the surface, that hidden language includes the icons, processes, and design choices that developers have utilized to maximize user experience.  But on a deeper level, students that are more fluent in technology may have better developed critical thinking, troubleshooting, and problem-solving skills that are essential for succeeding in the digital world.
Learn how to design your instruction, classroom, and lesson plans to increase students' fluency in technology so that they may be more independent and better able to apply tech skills in the classroom and the real world.  In this lecture, attendees will become more familiar with what technology fluency is, how we may be setting ourselves and students up for failure by not addressing it, and the effective way of explicitly teaching strategies to increase tech fluency without derailing the lesson or activity.
---
Designing for Digital (Not grade specific)
Designing for digital is not the same as creating paperless activities or converting existing printables for digital use. In fact, there are easy to implement strategies that can elevate ANY digital activity to increase learning in the classroom! Are you interested in learning how to use the collective wisdom of Apple, Microsoft, Google, and…Erintegration (bear with me, it's my presentation after all!)  to design or refine digital resources?  Do you want to provide a better user experience for the students in your classroom?
In this session, I'll share my digital design secrets plus the guidelines put forth by the tech giants adapted specifically for teachers to use when making digital activities for students.  This session can be tweaked for specific devices/programs or can be a more general overview.
---
Interactive Anchor Charts (K-3) (Presented at ISTE 2017)
Elementary educators know the importance of creating and displaying anchor charts in the classroom, but often struggle with motivating students to use them as a reference after the class creates one together. Plus, anchor charts are often text-heavy and alienate students who learn and retain information in a different way.
This session will focus on ways to update classroom anchor charts and integrate technology by creating Interactive Anchor Charts. An Interactive Anchor Chart is a blend of the traditional chart paper and digital resources connected to the topic. Rather than toss out charts used before, teachers can add interactive elements such as QR codes to expand learning.  A variety of tools, apps, and websites will briefly be shared as well as ideas for linking video and student-created digital projects to anchor charts.  Attendees will learn tips to making and managing interactive anchor charts in the 1:1 classroom and in classrooms with more limited access to technology.
---
Digital Scoot (K-8) (Presented at ISTE 2017)
Have you ever played the review game Scoot in the classroom?  Questions are written on task cards or index cards then spread around the room.  Students move from question to question and record their answers on a paper recording sheet.
Google Scoot works much the same way. The biggest difference is that all work is accomplished on Google Slides and students are scooting from device to device while adding to digital templates each time the teacher calls, "Scoot!"  Rather than create one Google Form for students to respond to, the teacher creates a Google Slideshow with a question on each slide and students collectively add to the slide when they are seated at each device.
This session will focus on the topics and tasks that work best for Google Scoot and how to create a "game" on Google Slides that will inform instruction, build digital fluency, and review standards in most subject areas.  Attendees will learn how to use a variety of Google Slides tools for creating their game templates, how to distribute their templates with students through Google Classroom or Google Drive, how to set up the game once the templates are shared, how to play the game, and how to share responses.
---
Digital Choice (K-8)
Gone are the days of teaching one tech tool to mastery.  Instead, develop a system to scaffold students in making smart choices about the programs and apps to use in projects. In this session, attendees will learn the power of choice in the classroom and how to plan for choice when using technology.  Encourage creativity, promote critical thinking and increase technology fluency with these quick tips and strategies.
---
Emojis in the Classroom: More than just a smiley face (K-5)
How often do you use or see Emojis used to communicate an idea, tone or message?  Emojis have crept into every corner of modern communication and for an unsurprising reason – most people respond well to visual cues and Emojis pack a lot of information into their design.
Invigorate instruction, promote critical thinking and engage students in the language of Emojis! In this session, attendees will learn why Emojis should be used in the classroom and how to best integrate Emojis into all subject areas in a meaningful way.  Attendees will also learn resources for accessing Emojis digitally as well as paper and pencil options for integrating Emojis into instruction.
---
Using Pic Collage in the Classroom (K-5)
Pic Collage is a popular photo collage app on the iPad.  But don't let the simplicity of the app or its name fool you – it is a robust creation app with an impressive set of features for use in elementary school. This quick-fire session includes an app how-to and is jam packed with ideas for integrating this versatile and creative app across the subject areas.
Attendees will learn the basic tools in the app as well as some next-level hacks for doing even more.  A variety of lesson ideas, sample projects and tips for sharing and displaying work will be shared.  Plus learn some creative ideas for elevating digital collages by app-smashing them with other popular apps!
---
Apps for STEM instruction (K-5)
Learn the best iPad apps for crossing the T in STEM!  Elementary schools are tackling maker spaces, coding, engineering challenges, genius hour, robots, and more in a commendable embrace of all things STEM in the classroom.  Technology can be seamlessly infused into any STEM lesson by integrating iPad apps that encourage creativity and demonstrate learning.  Attendees will be exposed to a variety of tools for tech-ing out their STEM lessons and ideas for using technology to extend, assess and enhance learning.
---
Please fill out the form below with your request.  I look forward to hearing from you!