Don't forget to integrate technology into your last couple weeks of school by planning end of year activities to keep your students engaged!  I have some ideas on how you can use iPads to SAMR sail until the last day of school.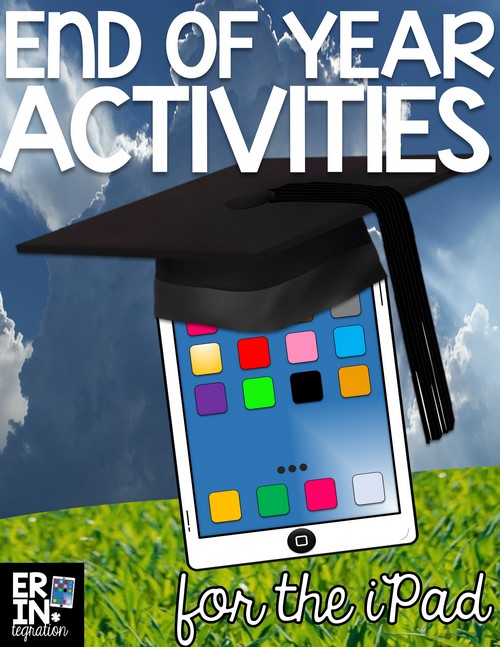 SAMR is an acronym I use when planning iPad activities in my classroom.
It stands for
Substitute

,

Augment

,

Modify

, and

Redefine

.

Basically, when mapping out my instruction, I think of how technology can be added into the lesson and at what level.  As you go from S to A to M to R, you are increasing the fanciness of how you are utilizing the tech from a simple swap to a full blown redefined activity that could not be accomplished without the tool.

In my classroom, we use technology to enhance activities and transform them, but I always start by thinking about WHO my students are and WHAT I want them to learn and be able to do.

The end of the year is no different!  Here are 7 End of the Year activities that integrate iPads at the various levels on the SAMR scale:
Substitute
1. iPad End of Year Game:  Play iPad Scoot to Decorate Student Selfies with Compliments
One game my students love to play at the end of the year is Scoot.  Place a task card on each desk.  Students move from one card to the next, in order, solving the problems as they go until they are back where they have started.  I own Scoot games for all of the subject areas in 3rd grade and many of them now have QR codes  so students can scan and check their work as they go.
For the End of the Year, we play a version of Scoot but instead of questions, we leave an iPad  on each desk open to the free app Pic Collage.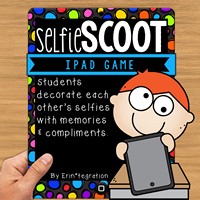 I've written about iPad Scoot before (and now I have Google Scoot too) which is basically a digital version of the traditional scoot game.
The first student takes a selfie then sets it as a background of the collage.  As they move to each desk, they type a compliment or memory on the Pic Collage of the student whose iPad is on the desk.  By the time they get back to their desk, they will have their selfie covered with kind words and memories!  Purchase Selfie Scoot here or browse my other iPad Scoot games here.
2. iPad End of Year Project:  Make a Summer Glyph on Doodle Buddy.
A glyph is a picture graph where images represent the student's responses to survey questions.  By substituting a drawing app like Doodle Buddy (or Draw Free for the iPad), students will create a digital glyph to display their surveys.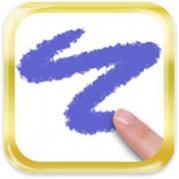 I created a summer themed Glyph unwrAPPed packet that is more geared to K-3 with visual directions to filling out the survey and creating the digital representation on Doodle Buddy.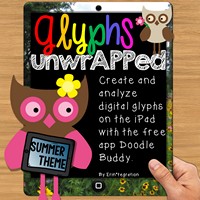 What I like about this substitution is you can also augment the activity by having students upload their glyphs into one place – like Google Drive as shown in my free guide – and answer questions about the whole class by looking at the glyphs and working backwards.
For a K-1 class, this would best be done whole group, but older students will be able to do this independently.  You can also challenge students to graph the class set of data and find data landmarks like the maximum, minimum and range.
---
Augment
1. iPad End of Year Project:  Use Kahoot to make a class quiz about the year.
When I was younger and more fun, I used to play trivia at a local pub.  We would compete against other teams answering questions on a variety of subjects.  Two years ago, I started playing a similar game with my students at the end of the year, but instead of questions about academic topics, I wrote questions about the class, the students, and events that happened that year.  Students had a BLAST working in teams to answer the questions.   This year, I plan to use our favorite quiz app Kahoot as a substitute for the pencil and paper trivia quiz I gave out.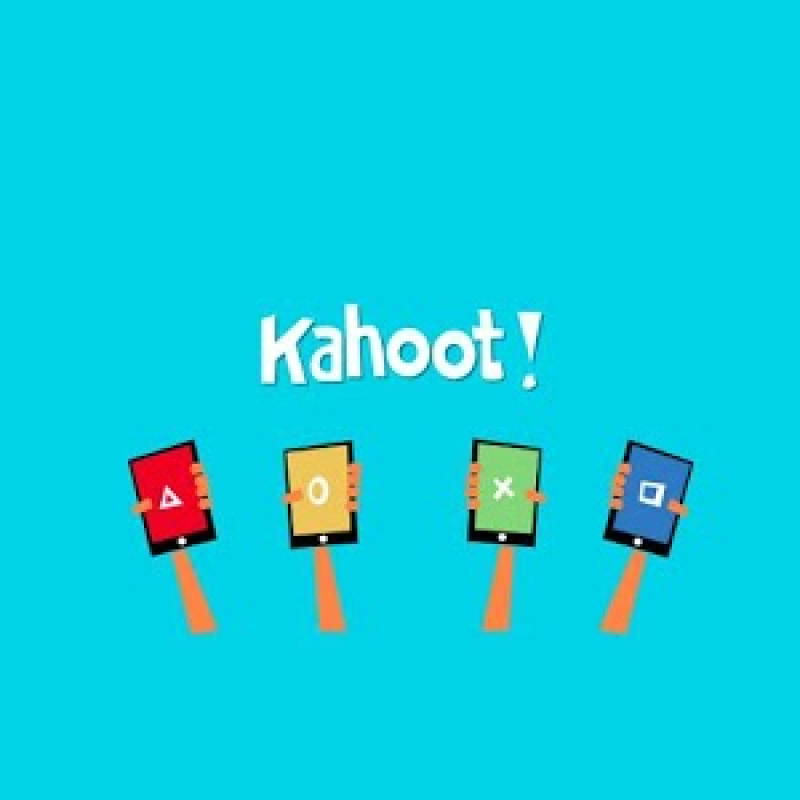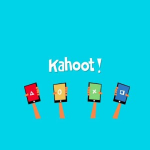 To prep, you will want about 40 questions.  I made sure that each student was the answer to 2 questions.  I wrote questions asking about where students traveled during the year, who dressed up as what for Halloween, who wrote which writing pieces, the subject of students projects (i.e. who presented their biography about Teddy Roosevelt), etc.  I also included some silly "inside" class jokes.
You could have prizes for the winner or have an award ready for a class reward day.
2.  iPad End of Year Project:  Play Making Words with Magnetic ABC.
Students have enjoyed making words on Magnetic ABC using the directions and answer keys in my Making Words for Summer unwrAPPed packet.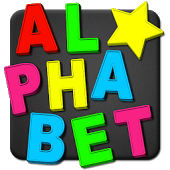 Since the packet is differentiated, I have some students working on specific word patterns that I write in and others working to make as many words as they can.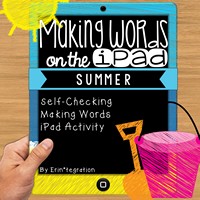 This would be a substitute activity except for the fact that I have included QR answer keys – as well as directions for making an answer key – for any word.  This way the whole activity is self-checking!
---
Modify
1. Instead of a paper memory book, have students create an ebook either on Google Slides or Book Creator.
Students can take pictures of themselves, items in their desks or the classroom, or search on Google images.  Both Book Creator and Google Slides support video too.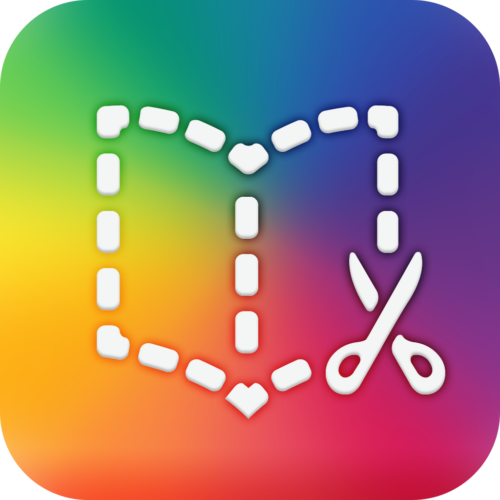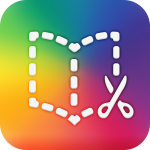 Plan topics ahead of time like "Favorite subject," "Favorite project," "Books I Have Read," or "My Desk" to set a purpose for each page or slide.  Students can illustrate using free apps like Draw Something on the iPad or Doodle Buddy or draw and take a picture of their artwork.  These can easily be shared with parents – the best part is you can share as many times as needed so grandparents can have a link and other friends and relatives.
2. Have students design and upload Bloggie awards or badges to class blogs or Edmodo accounts with InstaQuote.
Brainstorm a list of awards students could earn for blogging (works for Edmodo too).  Some we have used are Thoughtful Commenter, Pinteresting Images, Most Post Award, Terrific Titler, and Content King (and Queen). Depending on your class blog guidelines you can adjust as needed.  We had a handful of awards and we made sure that everyone received one.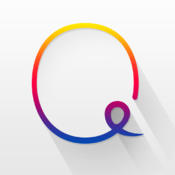 Then we used InstaQuote to make an image with the award title and explanation.  With Kidblog, I uploaded the awards to each student's blog but this would vary depending on your site of choice.  Students that have Google Edu could receive awards by uploading them into an awards folder or post onto their Google Classroom page.
---
Redefine
Use Shadow Puppet to create a movie slideshow for next year's students.  
One of my favorite end of year activities is for my exiting students to write a letter to an incoming student.  I hang these in the hall or leave on desks for the first day of school.  My current students get to reflect on the year and offer advice and my new students always enjoy reading a note from an "upperclassman."
The last few years, I have had students create a digital "note"using Shadow Puppet.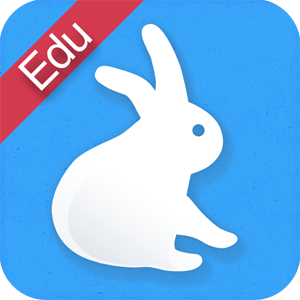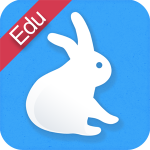 Using the planning sheets and instructions in my End of the Year iPad Project packet, students use whatever apps they need to create images or take pictures of people, places, and things in the classroom.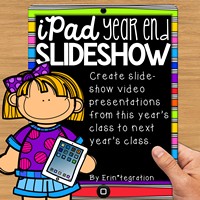 They upload their images to Shadow Puppet and record themselves talking about the year.  They offer advice and reflect on their favorites of 3rd grade.
I have my students upload their finished videos from Shadow Puppet to YouTube using this free guide.  I use my batch QR code quick workflow on Google Sheets to make a SafeShare QR code for each video.  I print these out and tape one to each desk of the new students.
When I introduce iPads the first day, we go over the rules right on the home screen and I give a mini lesson on opening apps and using QR codes. They are usually VERY curious about the QR code that has been on their desk all day and can't wait to scan it!
How have you been integrating all the way until the last day of school?