I'm Erin Flanagan, the technology enthusiast and educator behind Erintegration.  I started blogging to share some creative ways to use technology in the classroom, and it has become my passion to help teachers by sharing resources, lesson plans, reviews, and tips for using iPads, Google Apps, and other devices to engage digital learners in all curriculum areas. I also create activities that take the guesswork out of technology integration in the classroom.
While iPads tend to be my device of choice for the elementary classroom, I also love all things Google and feature ideas for integrating all sorts of technology from PCs to tablets in the K-12 classroom.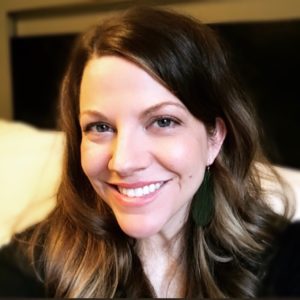 Disclosure:
Occasionally links to recommended products that can be purchased on Amazon.com will be posted with a disclaimer. Erintegration is a participant in the Amazon Services LLC Associates Program, an affiliate advertising program designed to provide a means for sites to earn advertising fees by advertising and linking to Amazon.com.
Erintegration is sometimes provided free services, goods, affiliate links and/or compensations in exchange for an honest review.  All thoughts and options are my own and are not influenced by the company or its affiliates.
Disclaimers
Google, Google Earth, Google Maps, Google Slides, Google Classroom, Google Forms, Google Drive, Chromebook and Google Apps for Education are registered trademarks of Google Inc.
Apple, iPad, AirDrop, iMovie, AppStore, and iPhone are trademarks of Apple Inc.
Windows, Microsoft OneNote, and Microsoft PowerPoint are registered trademarks of Microsoft Corporation.
PicCollage is property of Cardinal Blue Software, Inc.
All product and company names mentioned above and within Erintegration are copyrighted, trademarked™ and/or registered® trademarks of their respective holders. Use of them does not imply any affiliation with, sponsorship by, or endorsement by them.