Welcome to #tptchat
#tptchat is a Twitter chat Sunday nights from 8-9PM EST for Teachers Pay Teachers sellers! Be sure to follow me on Twitter @Erintegration for the latest news and info about #tptchat as well as to see the questions live Sunday nights.
Interested in hosting an upcoming chat?  Click here to sign up to learn more and sign up to host!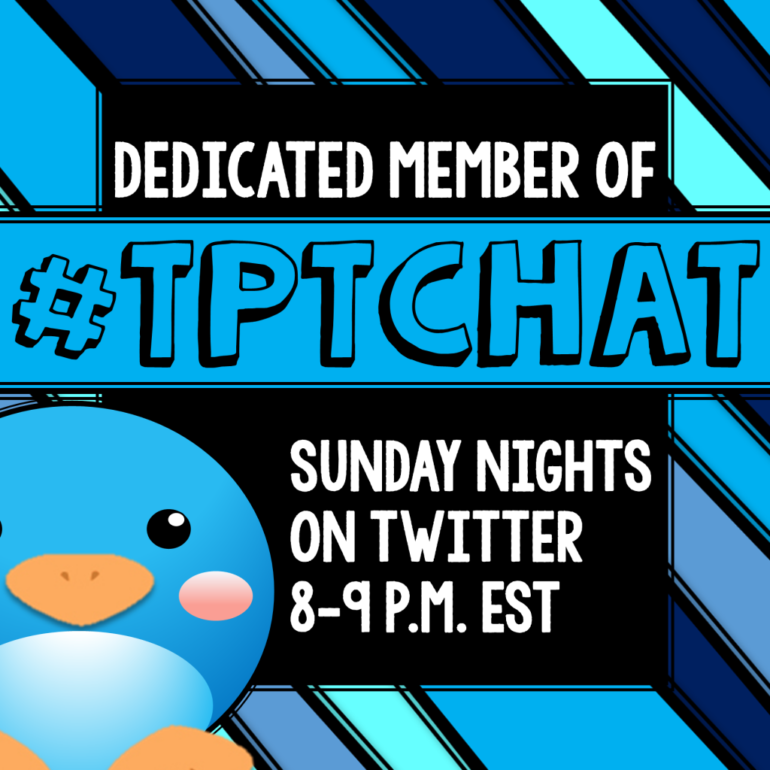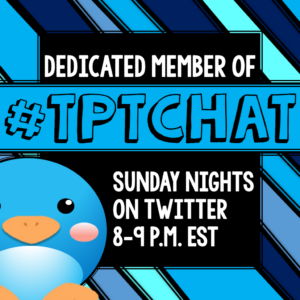 ---
Topic for #tptchat Sunday, Nov. 27th
Hooray for the Teachers Pay Teachers Cyber Monday sale tomorrow and Tuesday!  I have filled my cart and have entered in a bunch of giveaways PLUS I'm making some new things.  I'm sure you are all in the same boat.  So to make it an easy but productive chat, we are going to be sharing links and images tonight related to the sale.
Some #tptchat Tips
I, along with any of the host(s), will post questions from our Twitter accounts at the times marked below. Also, beware of landing in Twitter jail – retweet and/or favorite responses and tips – but no more than 100 if Twitter will block you from tweeting.
When tweeting, be sure to label your responses with the correct A1, A2, A3, etc and always use the hashtag #tptchat when answering questions or replying to other chatters.
Links are encouraged so be sure to use a link shortener like tinyurl, bitly, goo.gl or ow.ly Just visit one of those links and paste your long link to shorten it for Twitter.
Looking to schedule your responses ahead of time?  #tptchatters recommend www.tweetdeck.com.  Scheduling your responses is great if you can't join the regular time or frees you up to engage with others during the chat.  Here is a how-to.
Also remember that all of our Twitter chats are public so be mindful when chatting about social media strategies – a peak behind the curtain rather than a full house tour :)
New to #tptchat? Jump in!  We love new chatters and will be happy to help as you go!
---
~ Questions ~
All times are PM EST
*Feel free to share blog posts that answer the questions too!
8:00 Intros – Name, TPT, how long you've been teaching, on tpt, etc.  #tptchat
8:05 Q1: Share a screenshot of or links to an item you will be purchasing at #tpt's Cyber Sale #tptchat
8:15 Q2: Share the link and description of the most wishlisted item in your store. #tptchat
8:25 Q3: Share the link and description (images great too) of anything new you created for the sale.  #tptchat
8:35 Q4: Share the links to any giveaways you are participating in or are entering. #tptchat
8:45 Q5: What is a MUST HAVE seasonal resource from your store (could be something you use during this time not holiday) #tptchat
Feel free to chime in or just lurk for some great resources and ideas!