Enhance word study, word work centers, spelling and sight word practice on the iPad with multisensory apps.   This list of multisensory apps is constantly growing and changing as new apps are released and apps disappear from the app store!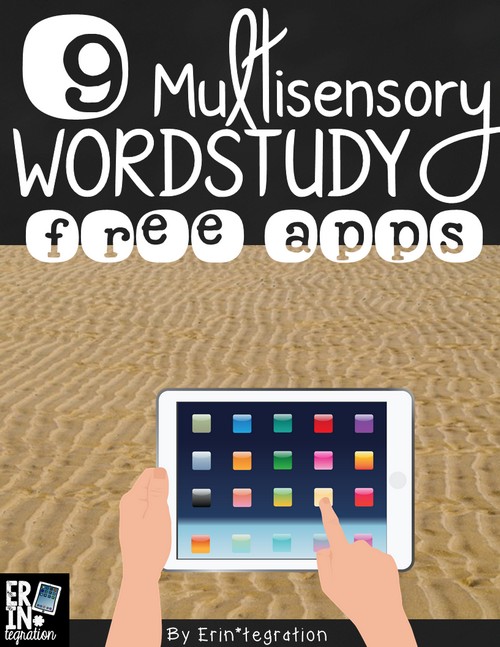 I'm gathering all of my free word study apps on the iPad.  These apps are probably not the ones you are thinking.  In fact, I guarantee you have not seen some of them or considered using them for word study.
They are the obscure hipster cousins of the more well known word study apps!  They listen to music that you have never heard of or at least play Britney Spears ironically.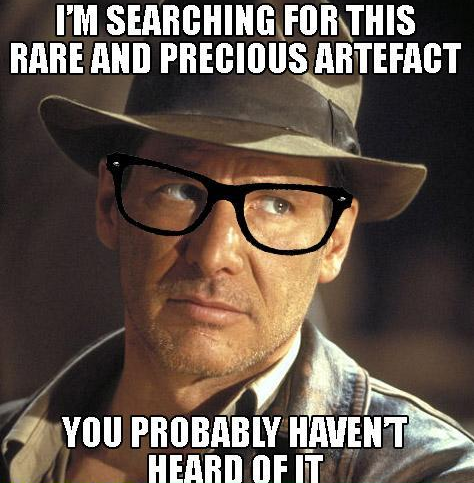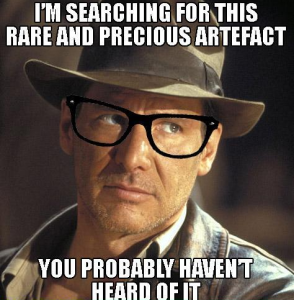 Most of the apps we use for word study were not made for word study.  I was looking for apps that were free and that would allow the students to practice writing, tracing, or forming words as part of our multisensory word work time.  I also wanted open-play type apps that would allow us to write any words since I differentiate spelling lists.
Whew!  That was a lengthy intro for a handful of apps.   Student direction sheets for each of the these apps plus even more updated for iOS 10 are available at my store individually or as a money saving bundle to help you set up your hipster multisensory word study, spelling activities, and word work centers!
The bundle includes 15 apps – 9 on this list plus MORE – and also comes with an app menu for giving students choice during classwork or homework and center display cards if you want students to work on specific apps.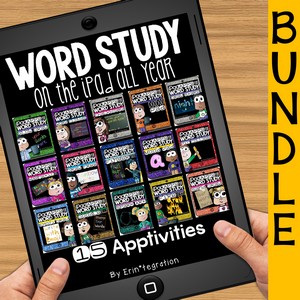 Here are the 9 of the multisensory apps we are currently using for word work centers in my classroom to practice multisensory spelling strategies.  These are links to the iTunes listing, but many also work on Android and even Kindle Fires!
Do you use multisensory strategies to teach spelling and sight words?  If you do then you know that writing and other experiences are important too.  This bundle includes paper for writing each word traced on the iPad.  We also use bins with various materials to create our words with sand, beads, clay and tiles too.  I set up the directions in one of the my word work centers so students are getting a variety of experiences with their words each week.
You might have noticed that very few of the multisensory apps feature typing.  While typing is one way students can practice words, they should be using more muscle memory to form and spell the letters.  One of the reasons the iPad is so great is the touch screen allows for that interaction.  I highly recommend adding some of these multisensory apps into your word work routine!