Have you updated your elementary classroom iPads to the latest iOS and checked out the newest features and iPad settings?  Maybe, like us, you waited a bit before jumping on the updating bandwagon.  Oftentimes it is worth waiting for patches and app updates before jumping in.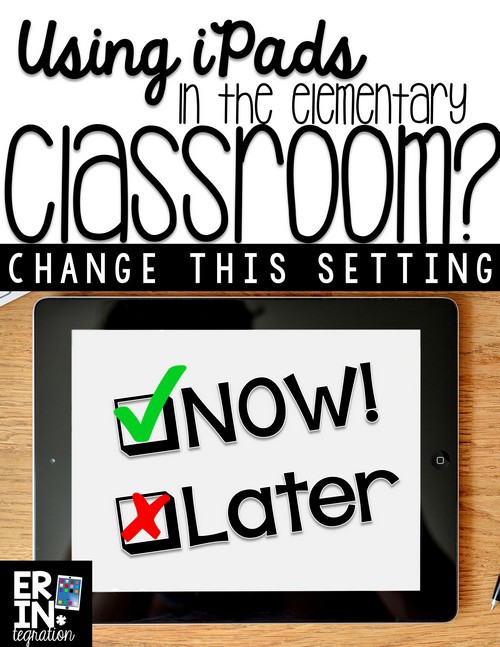 Updating to iOS 9?  Check your settings!
Today while assisting a student, I swiped all the way right when searching for an app and opened a landing page of sorts.   I believe the official term for this menu is Spotlight – it has a set of favorite apps and recommendations and while it used to be accessed on the older iOS by pulling down, Apple has changed its access point and beefed up what it can do.
Sounds cool! What is the problem?
The problem with the Spotlight feature in the new iOS is that the default mode will show snippets of current events from across the globe.  Today in my accidental swiping, I saw first-hand many article titles, pictures, and images that I was not comfortable exposing my 3rd graders to.  Luckily we *just* updated only a handful of iPads so I am sure none of my students saw it.
A few things to think about if you already made the update and are panicking.  The type is small and I doubt many students are actively reading it.  Younger students won't be able to read most of it or make sense of it.  Nothing in the stories was anything a student wouldn't be exposed to looking at a newsstand at the grocery store or glancing at a parent's newspaper.
However, since it is so easy to access accidentally in the new iOS because so many students swipe between app menus so quickly, I think it is important to shut if off just in case.  Luckily this can be done in the iPad settings app.
How to change the iPad settings to hide the News App feed
This is SUCH  a super easy change I promise it will not be a headache to change over your class set of iPads.  Open the iPad settings app, scroll down a bit to the News app.  Touch that.  Next turn the slider off for "Show Story" previews.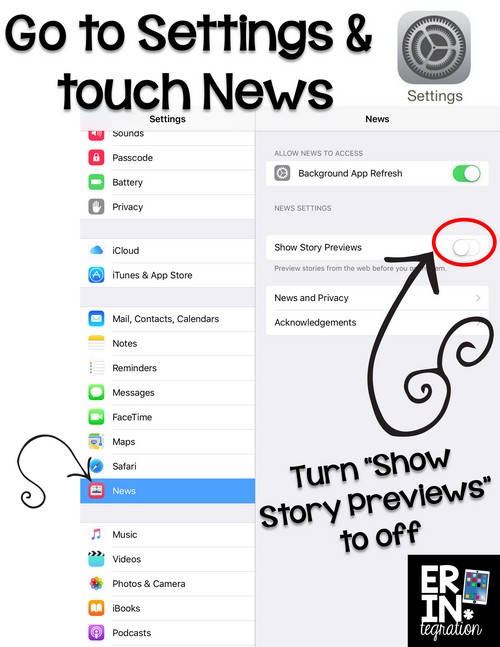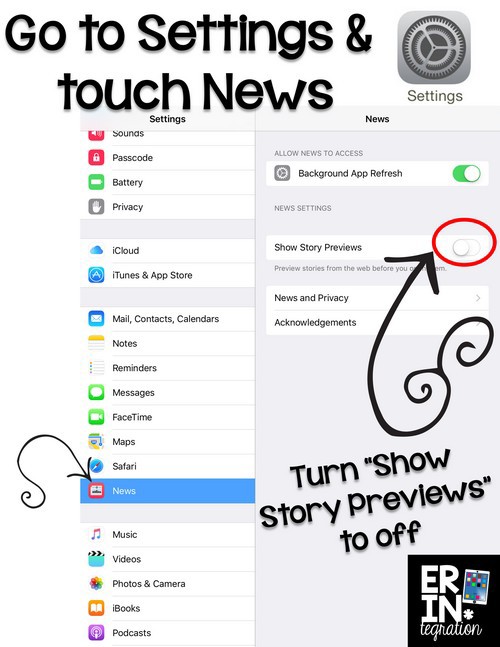 Done!  While this feature is something I am excited about as an adult on my iPhone, I think it is not one that should be defaulted for young students.
What do you think?  Have you updated your class iPads yet?