Digital Learning Day activities and resources
This is your third stop on the Scan Your Way to Digital Learning Day blog hop. If you are just joining us, then click HERE to start at the beginning with Tech with Jen and to be sure to grab all of the free lessons, resources, and tips for using QR codes in your classroom this Digital Learning Day!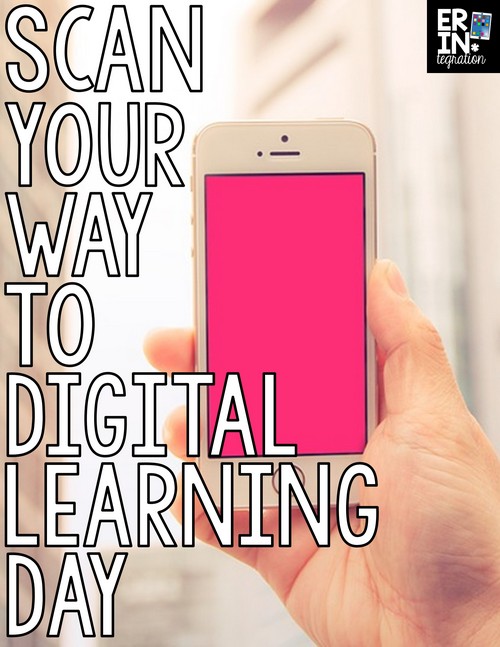 Digital Learning Day with QR Codes
One of my favorite things about QR codes is the versatility and flexibility.   When I just had 1 iPad in my classroom, I could set up a center with QR code task cards or QR codes that linked to review videos.  Since one of the major tenets of Digital Learning Day is that all students deserve access to technology, QR codes are a great way to ease into tech integration when you do not have much to work with. QR code readers and creators are also mostly free!
Create Custom QR Codes
One site I love for creating QR codes is Unitag.  Unitag takes the QR code one step further by allowing you to create your own designs.  You can create QR codes that link to URLs and to text.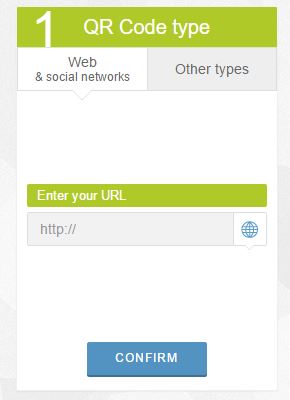 To insert text, click Other Types to pull open more options.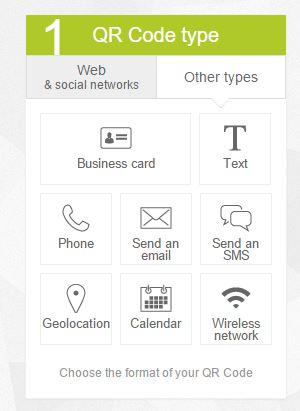 Next you can play around with the custom options. You can change the color of the QR code – even blend two colors for a gradient effect.  You can also change the look of the QR eye shape and the overall appearance.


However, my favorite option is to insert a "logo" into the center of the QR code.  After selecting Logo from the Customization menu to the left, you then choose a file from your computer to upload directly into the QR code!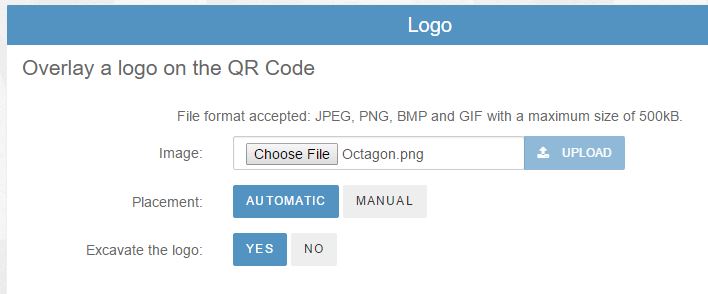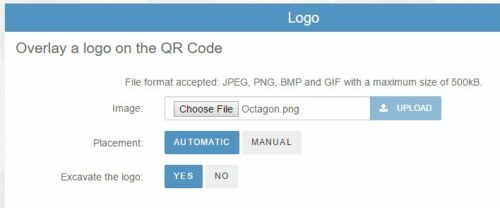 Select upload, then either let Unitag place it for you or choose Manual. I'm a control freak, so I used Manual then resized and placed my image myself.
You have to be really careful and check your QR codes after messing with them as there are some rules about how large the image can be.  And make sure to NEVER cover the QR code "eyes" or it won't scan.  Luckily, Unitag warns you often of this and reminds you to check the QR code.
I like how streamlined Unitag's site is.  There is really only one page you are interacting with and the options are all displayed.  I think upper Elementary students would be able to use this site to make their own QR codes as long as you made sure to explain the restrictions.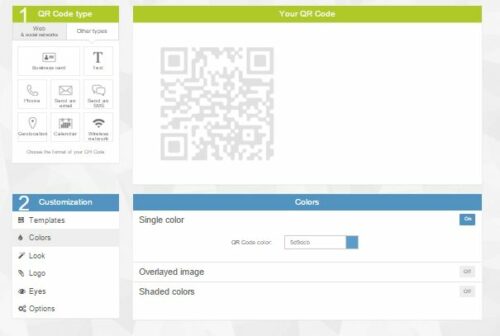 Using Custom QR codes
Students could create QR codes that link to favorite sites (put the site logo inside), link to author pages (and put a pic of the author inside!), link to online book reports on Google Docs (and put a pic of the book inside), and so on.  Since each QR code will look unique, students will not mix them up the way they can with regular QR codes.
For teachers, this site is a great way to shake up your QR task cards a bit.  I created a free set of 12 task cards for you to download HERE that each have a two-dimensional shape inside.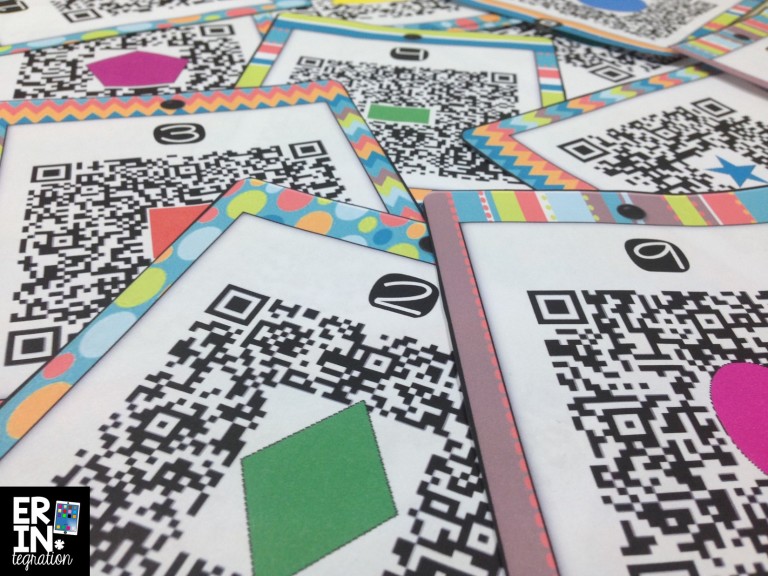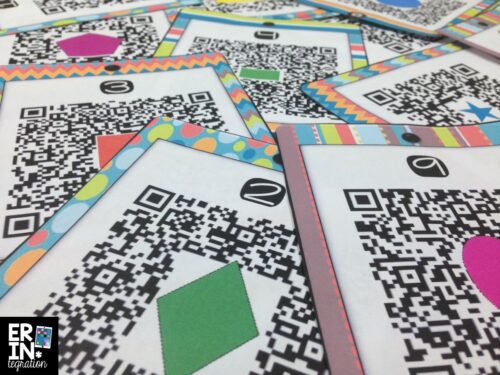 Students must ID the shape, write 3 properties, and then can scan the QR code to check.  I included recording paper as well as blackline versions of the task cards for less ink printing.
---
Scan your way to Digital Learning Day
I've teamed up with 4 of my tech blogger friends to bring you tips for making and using various QR codes plus free resources to download and print for Digital Learning Day.
Next up, head over to Sweet Integrations
for your next free resource, QR code tip, and more technology integration ideas for Digital Learning Day!