UL Xplorlabs is an educational platform designed to encourage students to solve through science. Learn more about the completely FREE low prep modules that include interactive videos, lesson plans, hands-on STEM activities, and creative challenges.
UL Xplorlabs compensated me for writing this post.  All opinions are my own, and as you know, I only share resources that I would use myself and recommend for others.
About UL Xplorlabs
The UL Xplorlabs modules are a collection of inquiry-based STEM video lessons and hands-on labs that are aligned to Next Generation Science Standards.
There are currently two complete modules: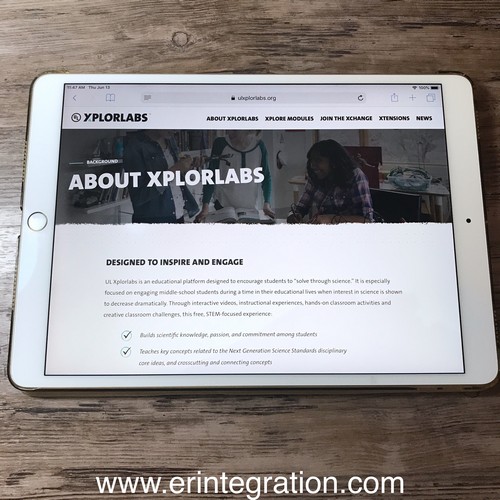 These were created by UL as part of its mission to increase public safety through scientific literacy. Both modules are free and include detailed lesson plans, student pages, and video lessons for teachers to use.
UL Xplorlabs Portable Electrical Power Module Overview
I took a closer look at the Portable Electrical Power module because, as someone focused on technology, portable lithium-ion batteries are a key piece of technology innovation! Likewise, I think it benefits students to have a deeper understanding of the devices they use and how they work.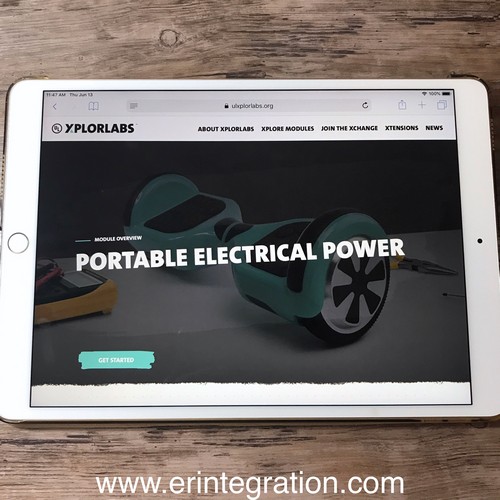 This module could be used in a science, STEM, or technology class and would take about 1-2 weeks to complete if you include time for the investigations and the design challenge.
While the modules are designed for Middle School, I think this particular session would be appropriate for 5th or even 4th grade depending on your students and curriculum. Also, while designed by UL to align to NGSS (click and scroll down to view the standards covered), I found that this module in particular also aligns with ISTE Standards – especially the Innovative Designer Strand.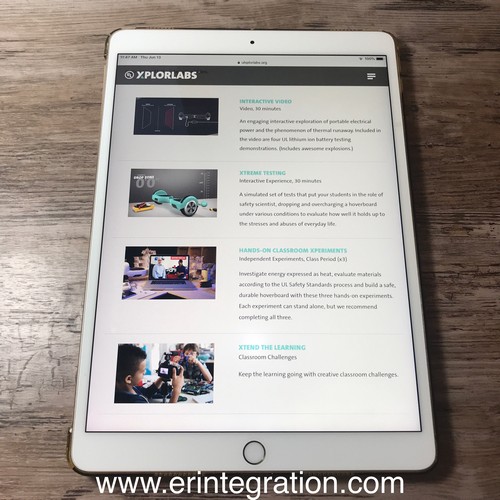 You enter the module overview page here and click "Get Started." From there the first lesson begins.
There are options for pausing and even skipping each video lesson, as well as a menu button to access the listed lessons. I liked that flexible navigation options were provided – teachers may want to pause at certain diagrams for example. There is also a clickable glossary.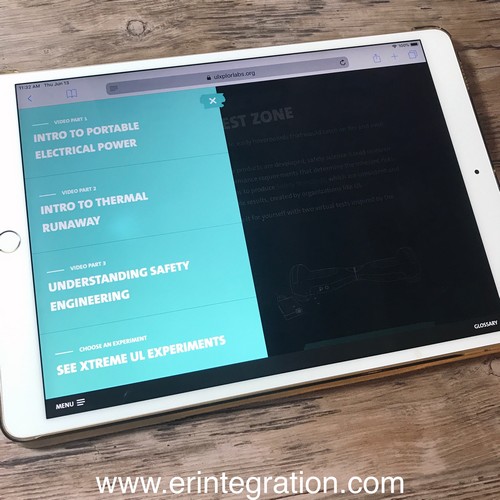 However, please note that there are not class accounts nor is there a login system (remember this is completely free) so teachers cannot monitor student activity from a home base. You would either want to play the videos to a whole group or circulate while students are engaging with the content.
UL Xplorlabs Hands-On Investigations
Each module includes hands-on investigations. For the Portable Electrical Power module, there were 3 investigations to complete after the video lessons. Each also includes a detailed teacher guide and a student guide. I was very impressed with the quality of both.
I also like that the experiments are based on real-world issues like the safety of button-cell batteries and the design of a safe hoverboard; this makes the activity more meaningful. There is a video for each experience with background information that teachers will use to introduce the investigation.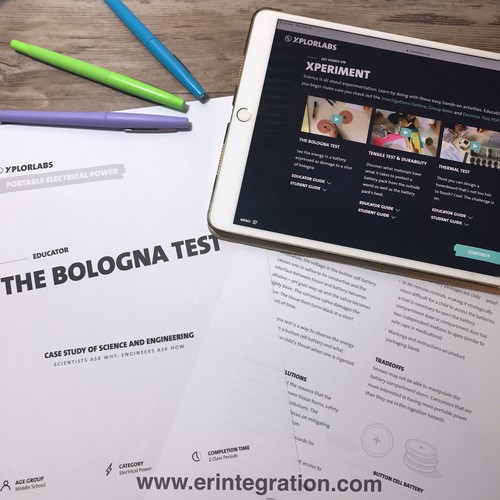 Like most labs, the hands-on investigations do require store-bought materials – for example, a can of soup, button-cell batteries, and hand-warmers – so teachers will need to account for that when planning. Consider doing a demo if the cost of materials is a factor.
UL Xplorlabs created Amazon lists to help purchase materials for each module.
The investigations for the Portable Electrical Power module are engaging and of high interest. For the button-cell batteries test, students will use a piece of bologna to model how small lithium-ion batteries present a danger when ingested. I think it is an incredibly powerful visual for students to see the potential damage as well as to learn some of the ways safety engineers are tackling the problem.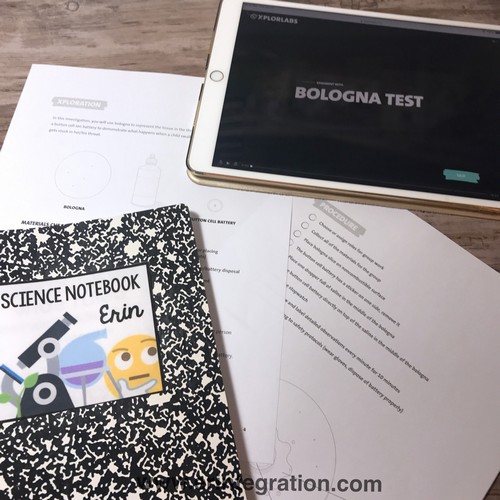 The thermal runaway investigation is also grounded in real-world examples and solutions. All three investigations have the potential to lead to cross-curriculum discussions and extension activities about the relationship between innovation and safety. This could easily tie in to a writing activity as students research other examples of how innovation led to safety concerns and the solutions that are put in place.
UL Xplorlabs Design Challenge
Finally, after finishing the module, students are given a choice of several design challenges. One of the challenges invites students to design a personal transportation device using 3 safety engineering innovations learned.
Students are encouraged to create a drawing and an ad campaign around their design. This is another opportunity for technology integration. On the iPad, have students design their transportation device using Keynote or Apple Notes, then create a video in Apple Clips or iMovie.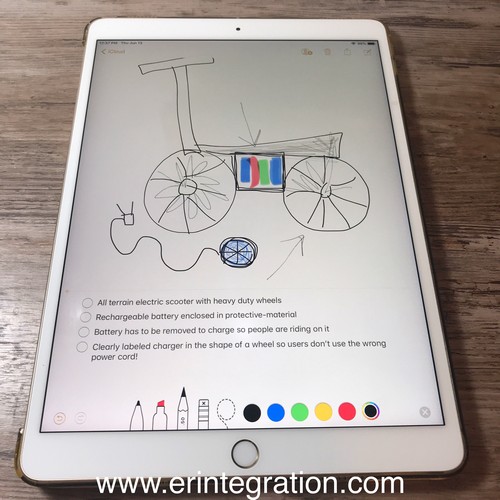 On the Chromebook, Google Draw is great for making diagrams, and WeVideo is my video creation tool of choice. You can get creative with green screen to create clips of your design in the real world too.
Students are invited to upload finished designs onto the UL Xplorlabs Challenge Xchange with the Community page!
---
If you are an upper elementary (4th-5th) or Middle School teacher looking for an inquiry-based and engaging STEM lesson with connections to the design process – I highly recommend the UL Xplorlabs modules.
The Portable Electrical Power module was interesting, relevant, and the hands-on experiments were fun and memorable. You will learn alongside your students as the teacher guides have detailed notes and information. Plus, the design challenge can be infused with technology to meet ISTE standards too! Be sure to check it out here.