Use Wakelet to easily create an interactive meet the teacher page and share with families before school starts!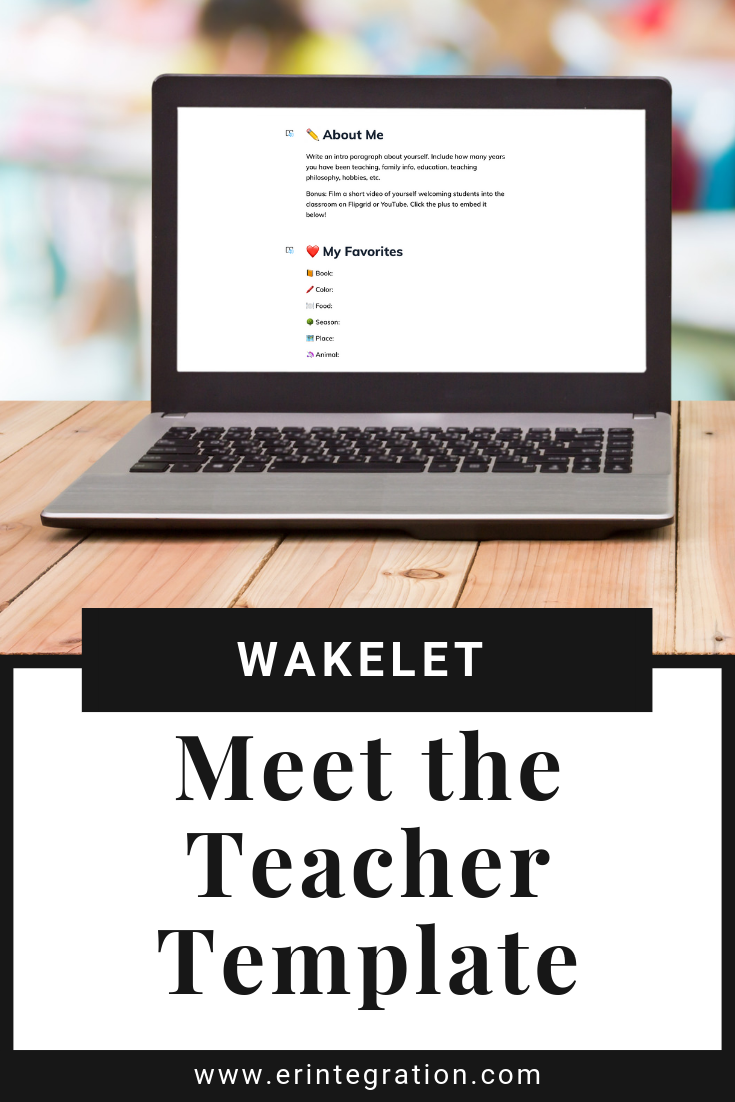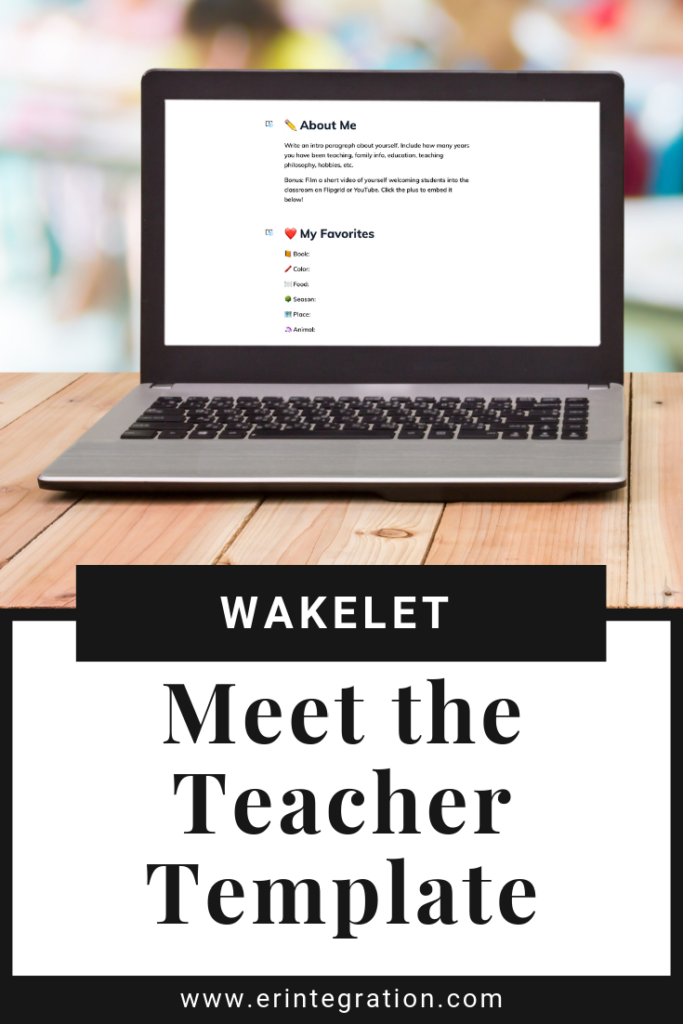 What to Share in a Wakelet Meet the Teacher Collection
Share things that students and families may be wondering about you as well as facts about you, the classroom, and the upcoming year. Some categories to include:
Classroom highlights & overview
Picture of you & the classroom
Quick video intro. Bonus – embed a Flipgrid video to showcase two tools at once,
Your favorite things
Education info
Links to contact info, the class website, sign up forms and more!
The beauty of Wakelet is your information is all in one easy to share place!
Create Wakelet Meet the Teacher Collection
Save some time and use my ready made Meet the Teacher Wakelet collection. First open the Meet the Teacher Wakelet template here. Then copy it and click edit to remix.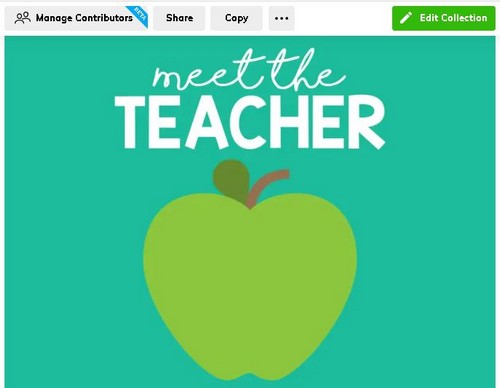 Click the little pencil icon to edit each section. You can add additional Emojis at the EmojiCopy website. I like this site because I can search for Emoji! It saves time if I want a "book" Emoji and I forget what section it's in!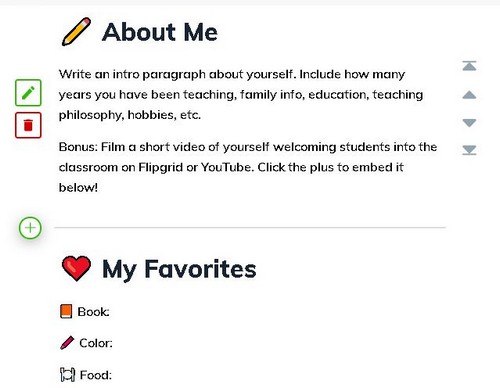 Click the plus to add a new section. I like using Headers to keep everything organized between sections.
Sharing a Wakelet Meet the Teacher Collection with Families and Caregivers
Once you have added your info, click the Share button at the top of the Wakelet.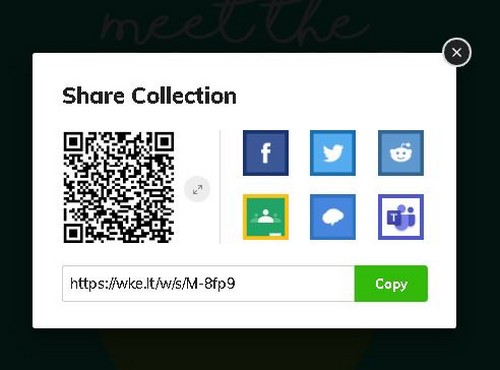 You have several options with regard to sharing. The short link would be perfect to include in an email to families prior to the first day of school.
Print the QR code and hang it outside your door for Open House, Back to School Night or any other in person event!
A Big Reason to Create a Meet the Teacher Collection on Wakelet
Wakelet is user friendly and accessible. For one, people who click your share links or scan the QR code do not need a Wakelet account to view the content. They can access the collection from any device that has an internet connection.
Even better, Microsoft's Immersive Reader is available right in Wakelet. Immersive Reader will read aloud your sections as well as translate and even allow the user to adjust the text size, color, spacing and more! To open Immersive Reader, users just click the little Immersive Reader icon (a book with an audio icon on it) to the left of each section.
Time Sensitive Swag Opportunity
If you are on Twitter, you can share your Meet the Teacher Collection for a chance to win Wakelet swag! Just be sure to use the hashtag #wakeletcomp
---
Wakelet is free and easy to use. Follow my Wakelet account for more ideas & free templates!