Learn more about the online research and reading platform PebbleGo by Capstone and how it can be used to enhance learning across the curriculum in the elementary classroom.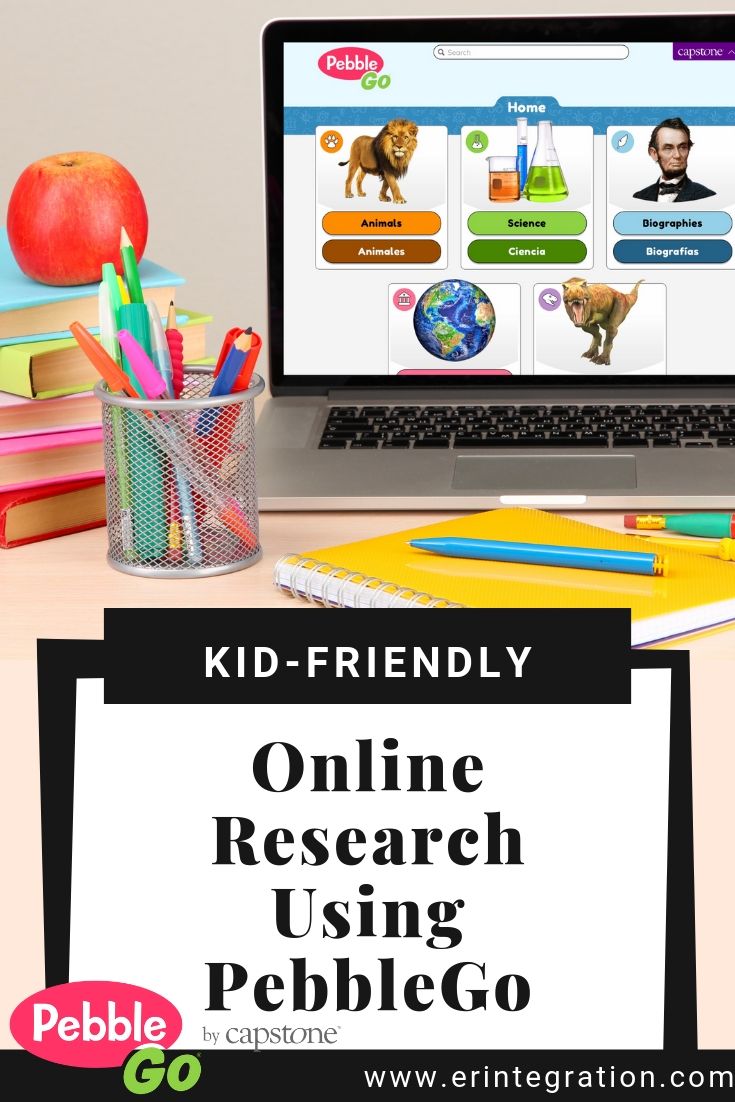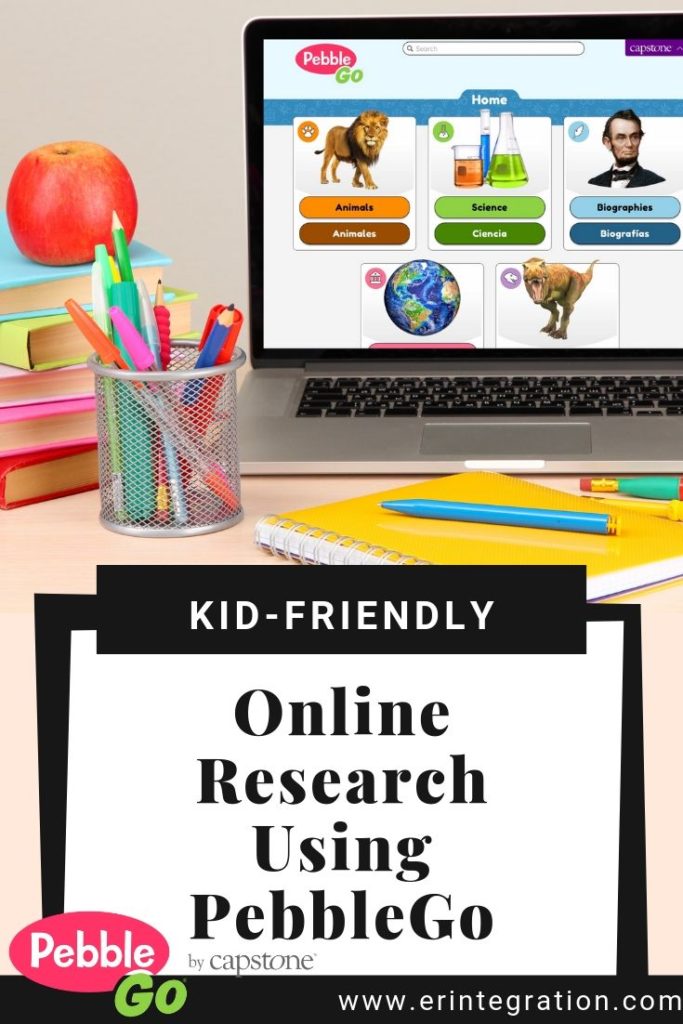 PebbleGo compensated me for writing this review, but the thoughts and opinions are my own.
What is PebbleGo?
PebbleGo by Capstone is a digital content learning hub specifically designed for K-3 students.
View a demo of PebbleGo in action here.
The highlight of PebbleGo is the interactive informational text with audio support and the ready-made activities to strengthen comprehension and extend learning.
PebbleGo is a subscription based service with several pricing plans to explore. Students access PebbleGo by logging into a school account or clicking a secure link set up by the teacher. Both log in options make it simple for even K students to access – there are NOT long usernames and individual passwords to input.
PebbleGo works on most any device with internet access. I was excited to see it is both WCAG 2.0 and 508 Compliant to be accessible to all learners.
PebbleGo also includes some admin tools to view article usage, popular articles, game usage and disable specific articles in the database.
Using PebbleGo in the Classroom
PebbleGo can be used in the K-3 classroom in many ways, but here is quick rundown of some of the ways it can augment your curriculum:
Independent reading & listening center
Online research
Introduce a content area topic in science & social studies
Substitute teacher plans
Support emerging readers
Small group guided reading
Vocabulary center
Reading practice at home
Project Based Learning in the classroom
Reading Informational Text on PebbleGo
When I taught 2nd and 3rd, I found it difficult to find high-interest informational articles for my students of various abilities that they could read, but still included enough content to support our units. Online sources were also unpredictable as you want students to develop digital research skills but on a safe, kid-friendly site.
PebbleGo is a tool for online research that very much meets that need. Designed specifically for kids in Kindergarten through 3rd grade, PebbleGo can be used in the classroom as a research and learning tool. Students will build foundational online research skills as well as increase content area vocabulary. Reading and listening to text supports reading comprehension, too.
There are currently over 1000 articles on PebbleGo in 5 subjects (4 of the subjects also have Spanish versions available, too):
Animals
Science
Biographies
Social Studies
Dinosaurs
At first glance, it seems somewhat limited but each subject is further broken into MORE topics and some of those topics are even further grouped! For example, the Science topic is all things STEAM!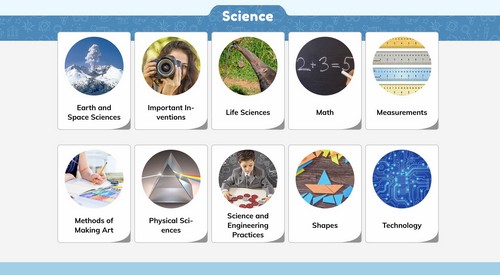 Clicking Earth & Space Science opens four categories of which Space Science is one. Space Science opens four additional categories including individual articles for each of the planets of our solar system. It's a research rabbit hole of information!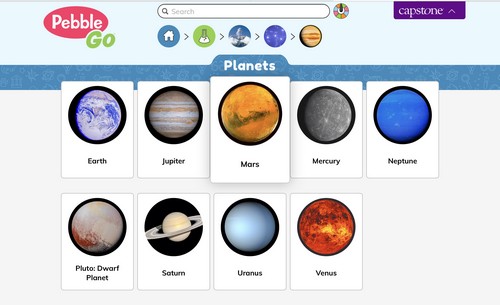 Article Features on PebbleGo
What I especially love about the articles on PebbleGo is that students can have the text read aloud. Each word is also highlighted as it is read so students can follow along.
And drumroll…the best part – text is read by voice actors not a text-to-speech robot! As much as we love Siri and Alexa around here, listening to a REAL person read aloud fluently with expression directly supports reading comprehension.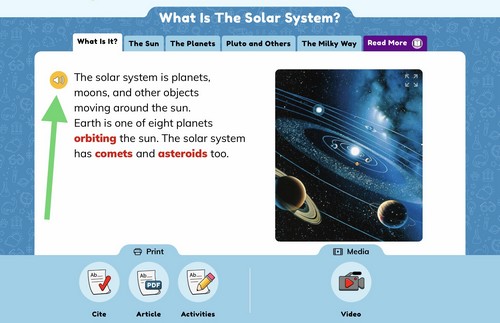 Within each article there are pictures and a multimedia component which may demo a vocabulary word with a short video or further illustrate a concept introduced. Timelines and maps may also be linked when applicable.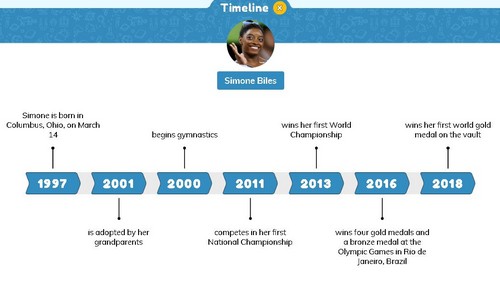 Articles can be printed too. Printed articles include the glossary of the bolded terms from the article. The printable would be perfect for sending home with students or using in a close reading activity during guided reading.
Each module also includes a game area with simple review games that would be perfect for fast finishers.
Navigation on PebbleGo
K-3 students can easily navigate the hub on PebbleGo which helps build independence. Each module includes visuals along with the text so students can quickly find the subject area and article they want to read.
Text is presented in chunks and students click through tabs to move from heading to heading. I like that information is divided this way so students aren't overwhelmed and they can easily move back through sections as needed.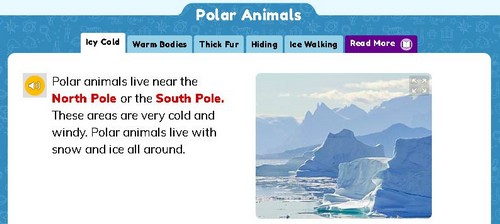 For the purpose of this article, my daughters and I used both the iPad and my laptop to explore and listen to several articles. My daughters (in 1st grade) are not proficient with the mouse at all but were able to move through the site fine on both devices.
Visual "breadcrumbs" at the top of each article are useful for moving back to a topic. For example, my girls were listening to articles on different countries and at the conclusion of the article, they clicked back to the Countries page rather than clicking home. I noticed they relied on this navigation choice frequently to stay in a topic. I liked that it was included as an option.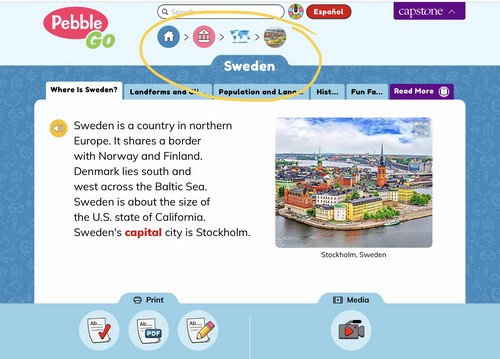 Lesson Plans & Activities on PebbleGo
I was very impressed with the lesson plans and activity library. Many lessons allow for student choice and support inquiry-based learning. Even better, the lessons include printable activity pages, which is a huge time-saver!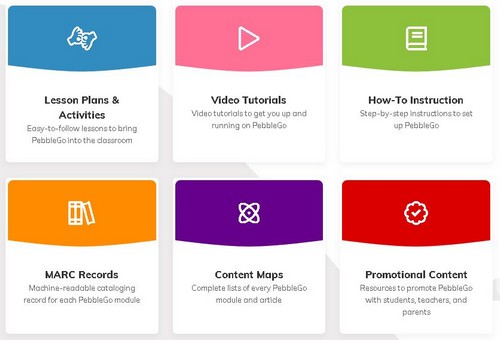 I would feel confident printing and leaving the lesson plans as a substitute plan, too.
Lessons are tied into a variety of standards and give specific ideas for using the text in the classroom. I found the correlations to standard tool very comprehensive.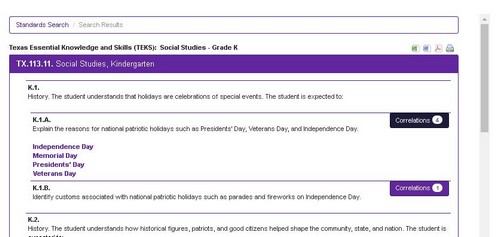 Open-ended graphic organizers are included that can be used across a bunch of articles and topics which would be perfect to leave at the center to hold students accountable.
ProTip: Print the graphic organizers as a PDF and have students use their devices to complete them digitally for a completely paperless center!
Online Research on PebbleGo
All of the above illustrates why PebbleGo is a fantastic tool for young students to use for online research. But there are a few additional thoughtful design details that I wanted to point out that are especially useful when teaching research skills: guided search and citation.
Students can practice their search skills by finding articles via the search bar. I loved how the search bar filled in suggested search terms. Including this guided search function is a neat touch that helps students hone their online research skills in an authentic, but safe way. It also increases curiosity as you want to read all of the suggested articles too!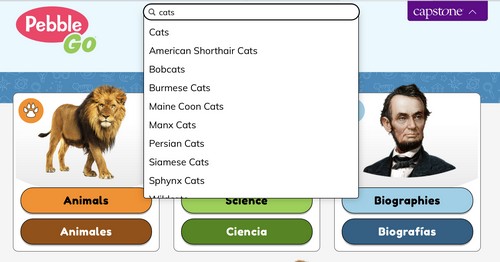 Each article also includes a citation tab for students to copy and paste into their research paper or project. Making the citation easy to find and available is another touch I appreciate as we want students to learn the importance of citing sources and being good digital citizens.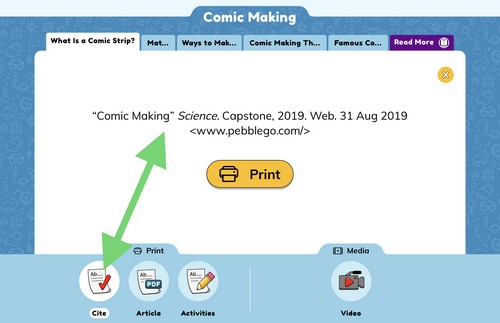 Reading Centers Using PebbleGo
Teachers can also PebbleGo as an independent online reading and listening center. I know my daughters could have spent all morning knee-deep in the dinosaur section!
Since the articles are read aloud, all students can access the content regardless of reading ability, which means students will be more likely to stay engaged and interested.
Students could choose articles using the various navigation features or teachers could assign topics. My girls also really liked the little roulette wheel that chooses a random article.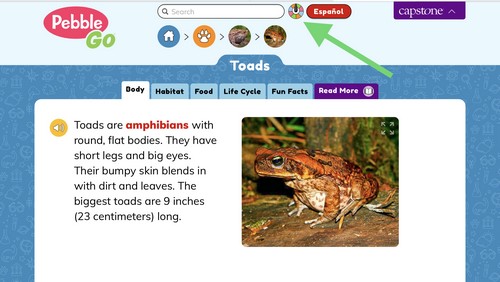 ---
PebbleGo by Capstone is a well-designed database of engaging and accessible informational text articles for kids that is definitely worth exploring for your K-3 classroom or elementary library. Students will enjoy using PebbleGo for online research or during reading workshop. Check out the PebbleGo website for more information and watch a short demo to learn more.