Check out these informative digital citizenship posters and interactive digital citizenship bulletin boards for the technology classroom, computer lab, or anywhere students are using technology at school!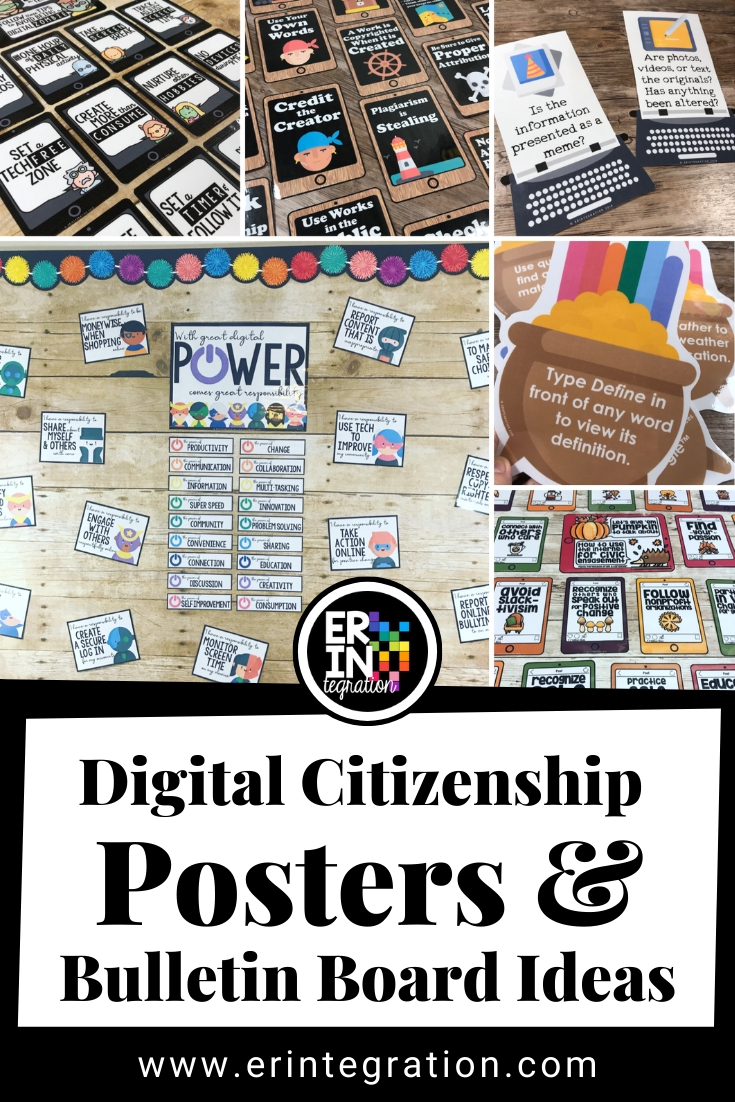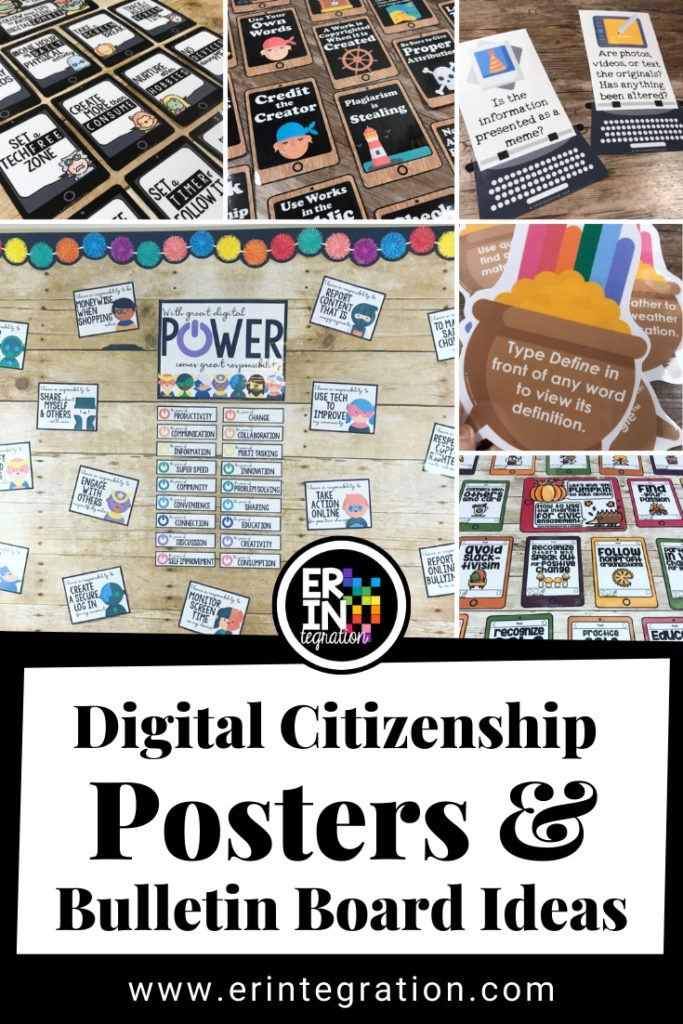 This is a roundup of various digital citizenship poster displays and bulletin board ideas using the printable sets I created that are available here. I've linked to the individual sets under each image, too.
Digital citizenship, safety and online media literacy really should be taught all year long and addressed with students regardless if you "teach" technology. Students are using technology inside and outside of school and need explicit discussion about making smart, informed, and kind choices when online.
About Erintegration Digital Citizenship Posters
Most of my sets are editable and most include a related activity that can be displayed alongside the included tips. I made sure that my digital citizenship bulletin board sets include practical & actionable tips for K-8 students.
Topics are aligned with several popular digital citizenship curriculum. So regardless if you use Common Sense Media, Google Be Internet Awesome or the ISTE Standards, the bulletin board will apply.
Plus, I designed each set to fit with a general topic & theme, so you can print and display one set each month for an easy-to-maintain year-long rotating bulletin board.
Digital Citizenship Posters for September
Digital Citizenship October Bulletin Boards
Digital Citizenship Bulletin Board Ideas for November
Digital Citizenship December Posters for December
January Digital Citizenship Bulletin Board Set
Digital Citizenship Posters for February
Digital Citizenship Bulletin Board Set for March
April Online Media Literacy Bulletin Board
Digital Citizenship Bulletin Board Idea for May
June Digital Citizenship Bulletin Board
---
Have you used any of these digital citizenship bulletin board sets and have a picture of how you are displaying or using the digital citizenship posters from my store? Be sure to tag me on social media so I can add them to this roundup!