A list of STEM books that feature and celebrate Black girls and Black women so you can be sure your STEM library represents all students. Plus learn how to create your own book list on Wakelet.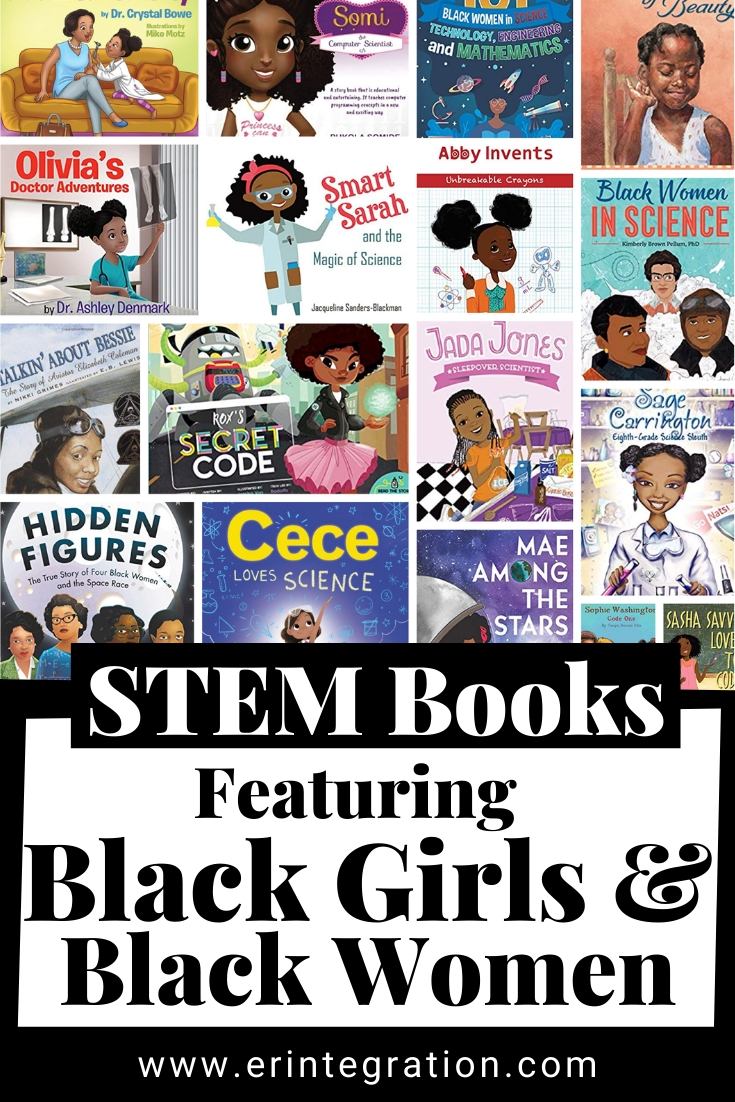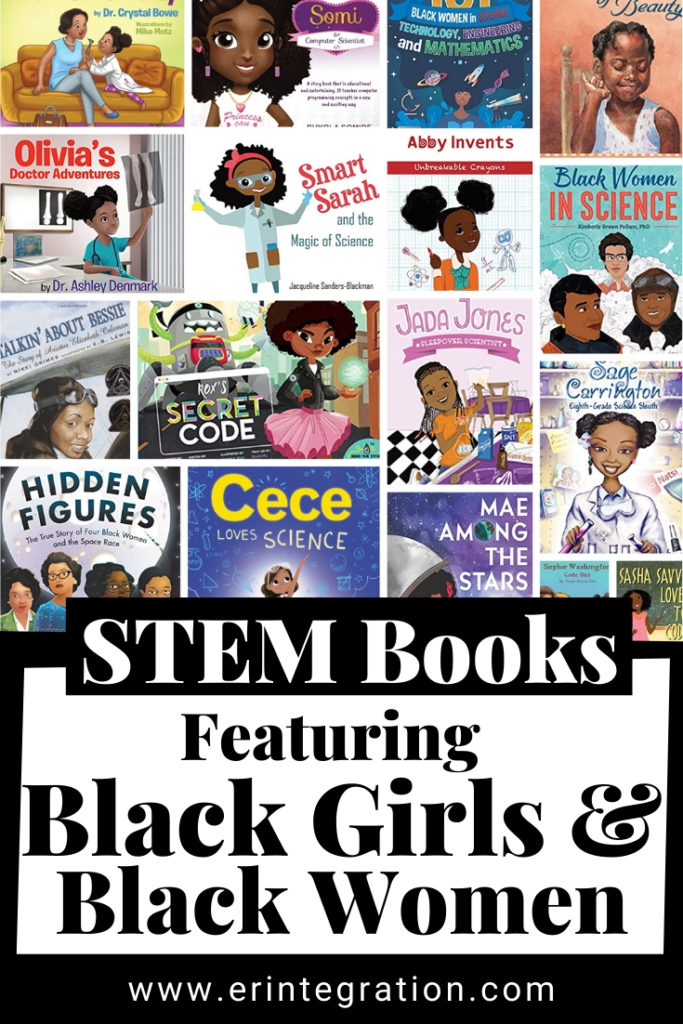 I put together a Wakelet collection of STEM books that feature Black women in STEM careers, Black women scientists, and Black girls as the main character in STEM centered stories. Books are by BIPOC (Black, Indigenous, People of Color) authors and/or illustrators.
How to Access the List of STEM Books on Wakelet
Click here to view the collection in Wakelet or you can browse the embedded collection below.
You don't need an account to view or click any of the links, but if you want to copy and edit the collection, you will need to set up a free Wakelet account first. Scroll down to learn how I created this list of STEM books and how to make your own!
Click the links to open the book in Amazon for purchase. Links are NOT affiliate links.
Why to Create Book Lists on Wakelet
Book lists are an awesome way to curate and share books under a certain topic with colleagues, friends, and students. Since the books displayed are URLs, you can make it easy for those who view the list to find the book and purchase it or (in the case of students) read more about it!
In the classroom, book lists can be used to curate books for:
unit topics
research resources
author studies
books demonstrating specific writing & reading strategies
holiday & seasonal books
books of a certain genre
books with a common theme
book recommendations
You can link book cover images to the book on Amazon, Book Reviews, Scholastic, Goodreads, DogoBooks, or to a specific author or publishing house page.
Since Wakelet collections are so easy to share, I think it is the perfect tool for making book lists.
How to Create a Clickable Book List on Wakelet
To create a book list collection on Wakelet (or to add to my list) like I did above, you can either use the Wakelet extension or open and add the links manually.
First find and open the links to each book in Amazon – each in a separate tab.
Save the book cover image from Amazon to add to each link later as many times the link will not pull the correct image.
If you have the Wakelet extension, open a new tab, then click Create Collection with Tabs.
If you don't have the extension, open Wakelet, create a new collection, click edit collection and paste each URL in one at a time.
This video demonstrates how easy it is to use the Wakelet Extension to add all of the tabs at once (my preferred method):
How to Edit the Title & Image for Each Wakelet Link
For whatever reason, Amazon links do not pull a clear title or image to go with each link. Since I wanted my book list to be visual, I went back into the collection and edited each link image and title. While this may seem like a lot of time, it goes quickly and it makes a big different in whether people will actually click through the link.
The main reason you are creating a book list on Wakelet is because you want people to add these books to their bookshelf or click through, right? So you do want your list to be visually appealing and you want each URL to have a clear title and image.
To edit the URL title and image you need to be in "edit mode." Follow the steps below to edit the title and image:
Open the collection and click Edit Collection.
Hover over each the link you want to change and click the little edit pencil icon.
Type book title in the title line.
Click Edit Image.
Choose Upload an Image.
Select the book cover image you saved from Amazon.
Click Save.
Repeat for each item.
Finally, I chose to display my Wakelet in grid view so more covers would be displayed on the screen. The mood board layout is also a great option for a book list.
Sharing a Booklist on Wakelet
Once you have created your book list, check that your list is set to Public or Unlisted. Click Publish and Exit then click Share. Grab the QR Code (perfect to share with students) or the shortlink to share. People that click or scan to view the Wakelet do not need an account to view or click your list!
---
Are there any STEM books I need to add to my list? Wakelet is so easy to edit, I can add more books without needing to regenerate or reshare the link! Be sure to let me know your favorite STEM books featuring Black girls & Black women so I can add them and make sure all students are represented in the STEM library.