Learn some tips for remote learning and grab a clickable list of remote learning resources and subscriptions for schools impacted by the coronavirus.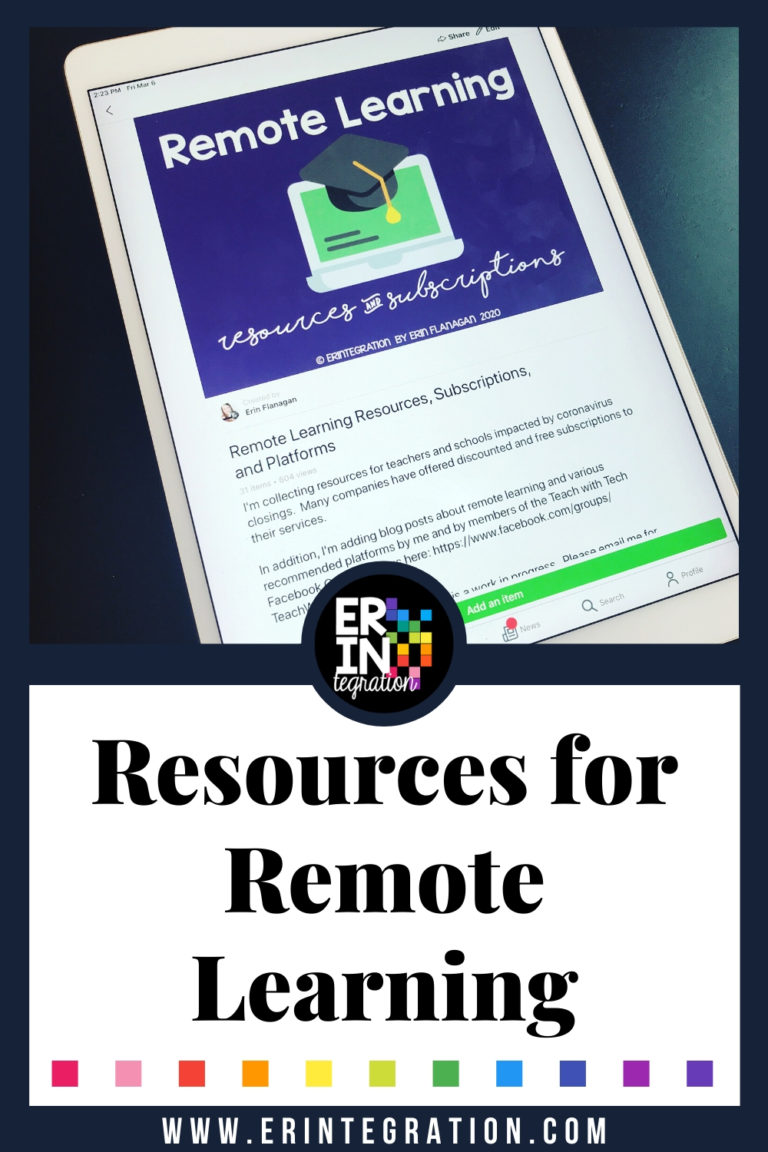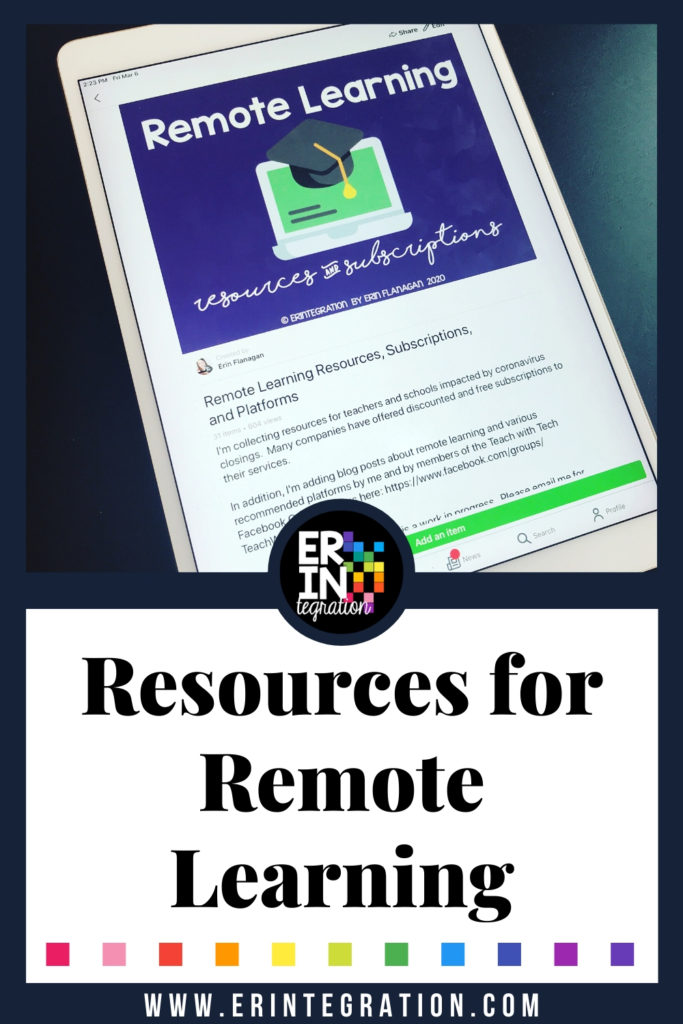 Is Your School Ready for Remote Learning?
We have an interesting discussion happening in the Teach With Tech Facebook group about the logistics of teaching from home and how schools are handling the novel coronavirus outbreak.
Some teachers have been asked to pull together a plan with very little time and some districts already have a system in place but there are still concerns about training, tools, money, and even if students have access to WiFi and reliable devices.
Plus recording video and lessons from home is not easy. I have a dedicated office and video set up, but I still have to wait until my kids are asleep. Many teachers do not have home offices, decent video equipment, lightening, & microphones to create lessons at home. Plus the time to add captions, edit, and then create the coursework also takes time.
Remote Learning in a Pinch
My recommendation if you do not have much time to prepare:
Find prerecorded videos and simulations on YouTube, Khan Academy, Brain Pop, etc.
Use existing digital lessons, interactive notebooks, and games (see links below).
Use Seesaw, Google Classroom, Nearpod, or Classkick to deliver content and assignments.
Use Flipgrid to check in with students and have students respond.
Be sure to have printable back ups for students without WiFi.
Pull together links to content for students on a Wakelet Collection and share with parents.
Collection of Remote Learning Recources
To save you time, I put together a Wakelet Collection of remote learning resources. Many companies have offered discounted & free subscriptions to their services to schools impacted by coronavirus closings.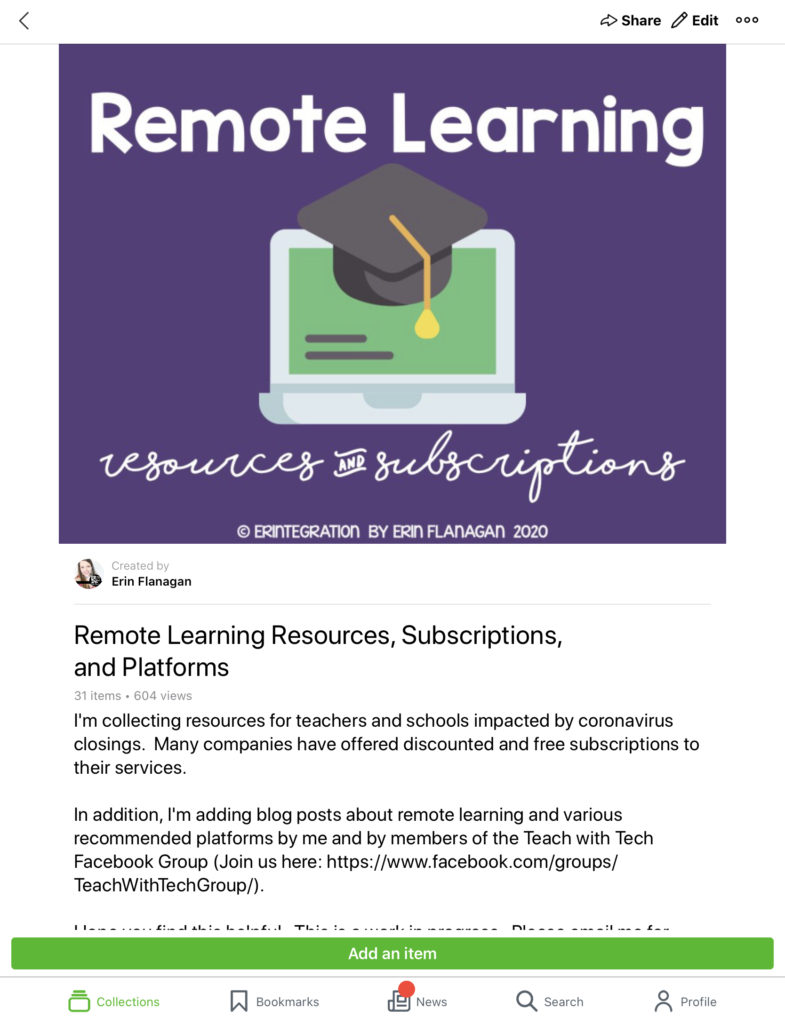 View the Remote Learning Resource Collection on Wakelet
After opening the collection, just click on an item to open it in your web browser. Some of the resources are tweets directly from the company with subscription codes and/or a point of contact person. If you have a Wakelet account, you can also copy the entire collection to your own account and edit it.
I will continue to add to it as more resources become available. Please reach out if you have any additions or find an offer that other teachers would want access to.
I know many educators are feeling overwhelmed. If your school does not already have an LMS set up, then do the best you can with what is already out there – don't try to roll out a brand new system school-wide and then put pressure on yourself to create a entire online course in a few days.
For many districts, this situation is up in the air and changing every day. If you have already been wanting to use a digital tool or get students on a LMS type deal, now is as good a time as any to try and even if (hopefully!) your school does not need to close or things improve, you will most likely continue to use it anyway.