Use digital stickers to give fun feedback to students on work completed in Google Classroom and Seesaw with these tips! Digital stickers can be used during distance learning or anytime to mark up digital work completed in various online platforms. Learn how to use digital stickers, grab some free digital stickers and see some easy ways to make your own!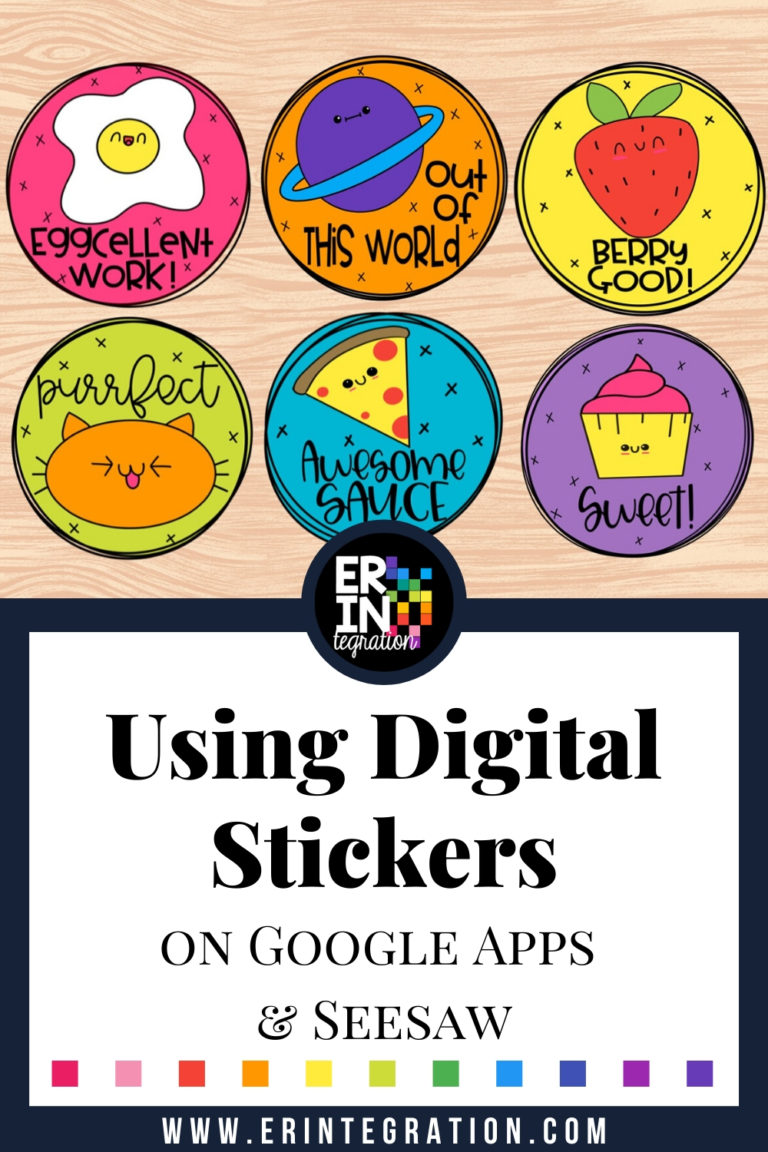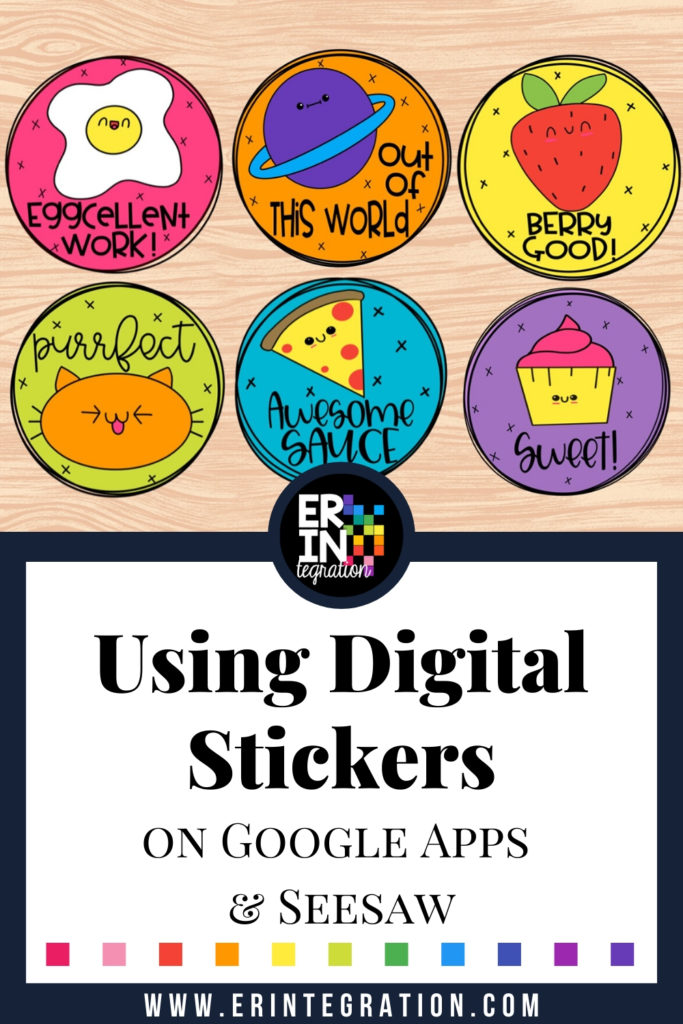 What are digital stickers?
Digital stickers are just image files designed to look like regular "analog" stickers a teacher might place on student work or use for rewards in the classroom. As elementary teachers know, kids love stickers, and digital stickers are one way to take that fun into online learning spaces!
Typically digital stickers are saved as .png files so that they have transparent backgrounds. That way, they look like a "sticker" when placed on digital work.
Not a subscriber? Get the free printable & more when you sign up below:
Adding Digital Stickers to Student Work
Adding stickers to student work is the exact same as adding any image to a digital program. Some teachers prefer to add the sticker AFTER the student completes the work and some opt to add the sticker to the side for the student to drag over & collect when finished.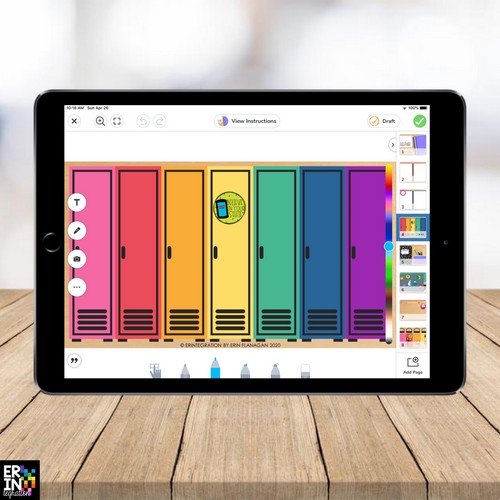 The most popular platforms for adding digital stickers are Google Slides, Google Docs, and Seesaw.
On Google Slides: Insert Image, then select the sticker to place it on the slide.
On Google Docs: Put stickers in the Heading so it doesn't mess with the layout. Double-click inside the header section of the document. Select insert image then select the location of the sticker image to add.
On Seesaw: Open the student assignment and choose Edit. Then touch the camera & choose upload. Select the sticker image from your camera roll (on the iPad) or folder.
You can decide how to best organize the digital stickers you have created. Some use Google Keep to house them all in one place – this is also handy if you use Google Apps because Keep is integrated.
You can also stick them all on one Google Slide like Lindsey Paull demonstrates on her Instagram – this way you can size them how you want ahead of time. Then just keep that Slide open in a tab as you "assess" student work.
On the iPad, create a folder in your camera roll called stickers. Sometimes on the iPad .png files may convert to a jpeg during a download process. This will give a white border around the sticker.
Student Sticker Collections
In addition to using stickers on digital work, have students start a sticker collection to display all of the stickers they have received in a digital sticker book.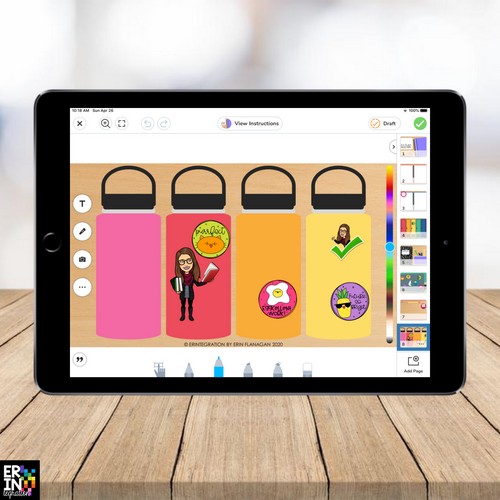 I created a Digital Sticker book set of 19 templates in various colors that can be used to show off stickers earned or even used as a paperless sticker reward chart. You can assign the Digital Sticker book in Google Classroom and in Seesaw.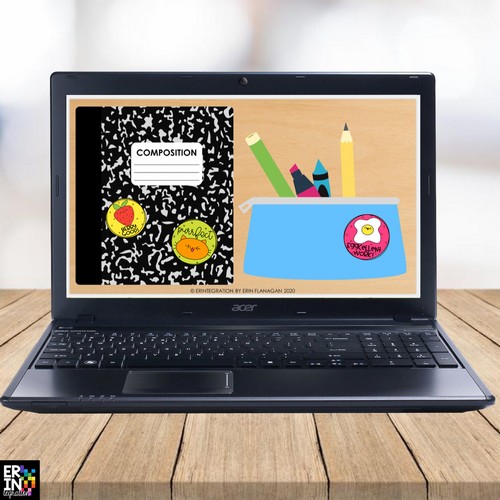 Students can then save stickers placed on their work then upload the images directly into their digital sticker book. Teachers could also upload stickers directly into the sticker book to save some time as well.
Students can then resize and move around the stickers however they please.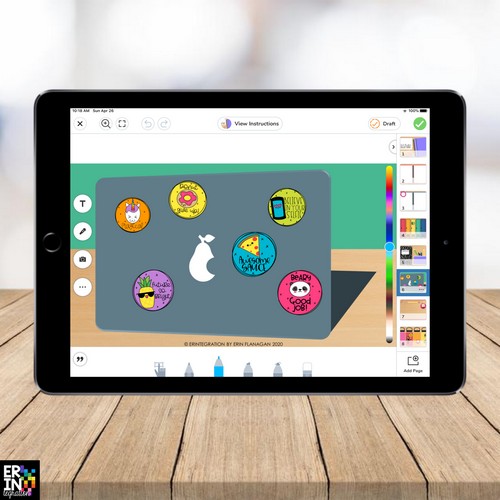 The templates include all of the places students like to place stickers like water bottles, notebooks, pencil cases, laptops, lockers, and even desk!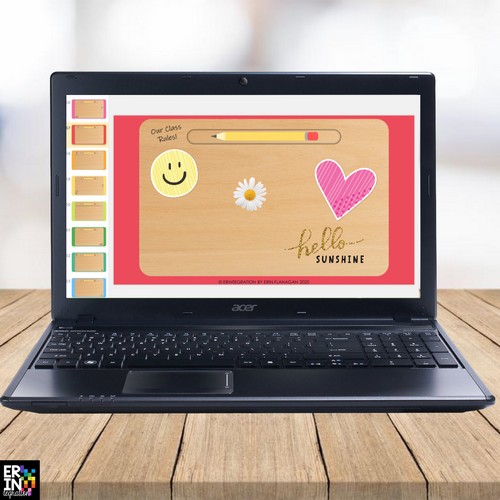 The Digital Sticker Book includes all of the sticker book pages and 16 stickers to start but in this post, I'll share ways you can make your own stickers and links to more free digital stickers so students will have a variety of digital stickers to collect!
Make Your Own Digital Stickers
While I used Procreate to create my stickers, you can make stickers easily using Google Drawings. Many teachers like to combine Bitmoji with their stickers too! This tutorial by Shana Ramin is very simple to get started making your own:
Others use Google Slides or even Bitmoji. Keep in mind that these tutorials may not result in print-quality or commercial-use stickers.
More Digital Stickers
I have found free digital stickers all over the web but here are some of my favorites:
---
Have you used digital stickers in your classroom?