Grab a FREE Mars Perseverance Rover inspired digital color by number activity on Google Slides plus browse a curated collection of other engaging digital resources to continue the learning as Perseverance completes its mission!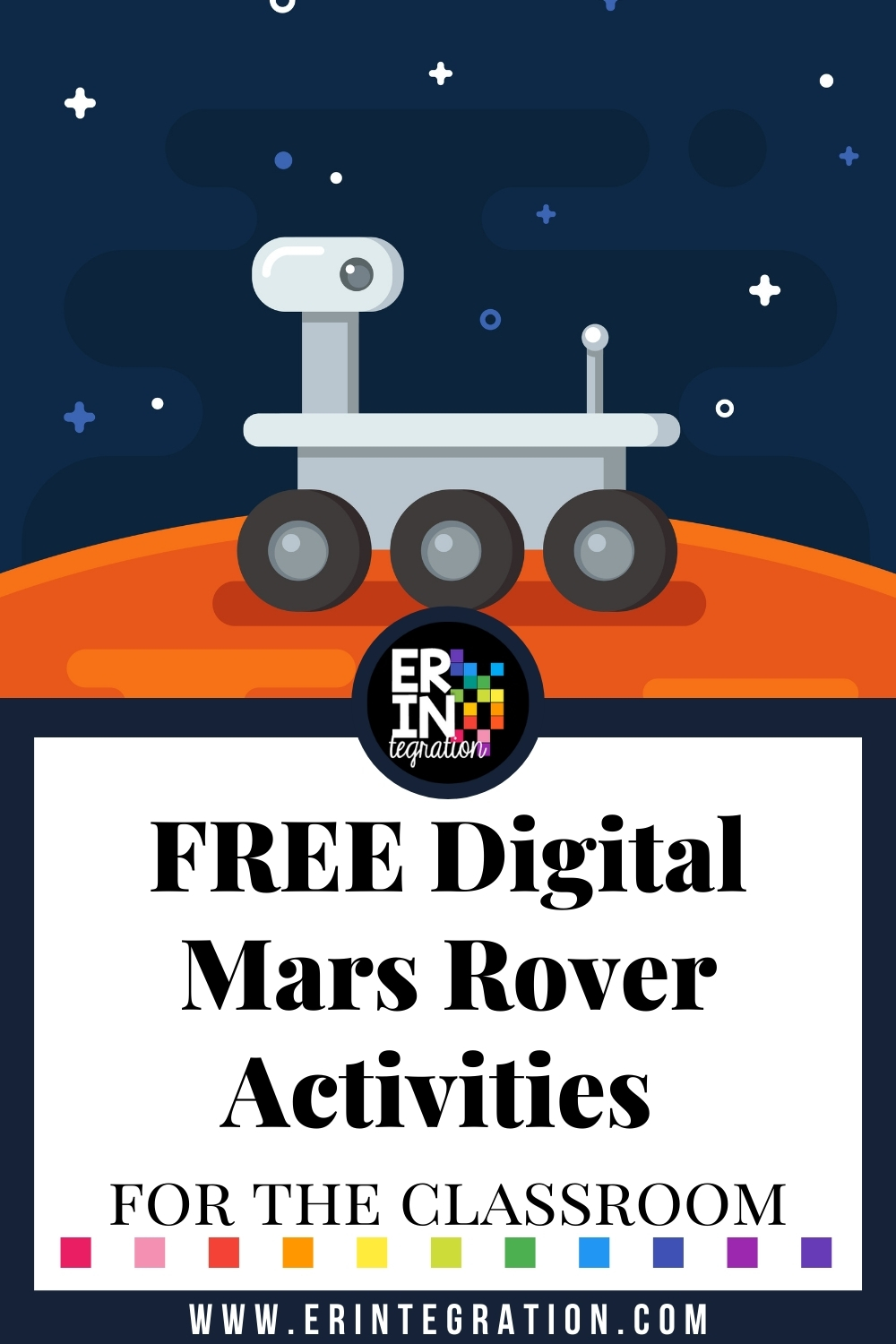 Catch Up on the Mars Perseverance Rover
Did you watch the Mars Perseverance Rover landing in your classroom or assign it to your virtual students? There has been so much else going on, you may not be up to date with the rover and the objective of the mission. NASA has two great sites for getting kids (and yourself!) up to speed.
First be sure to check out the official Mars Perseverance page here. The site houses all of the images taken by the rover as well as detailed 3D models, facts about the team, including bios like this one about Swati Mohan who students will recognized from the live landing broadcast.
For younger students, I recommend the summary on NASA's Space Place with all of the basic details about the mission.
Mars Perseverance Rover Digital Color by Number on Google Slides
I created a digital color by number activity on Google Slides that has students using the info on both sites shared above to color the picture of Perseverance!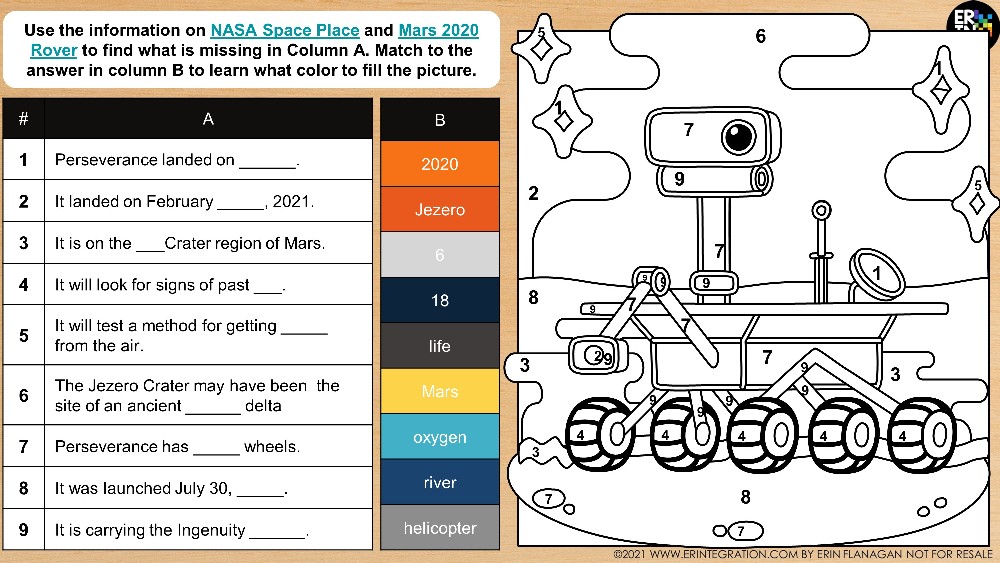 My digital color by number activities are completed ENTIRELY in Google Slides so you just need to assign them to your students in Google Classroom.
Students will find the answer to each question to see how to color the picture. For example, for #1, the answer is Mars. They look over to Column B to see that Mars is yellow. That means that every #1 in the picture will be colored yellow.
Students simply use the fill tool to color! I've set the theme colors to carry over so they will have the same color shown below available right in the palette.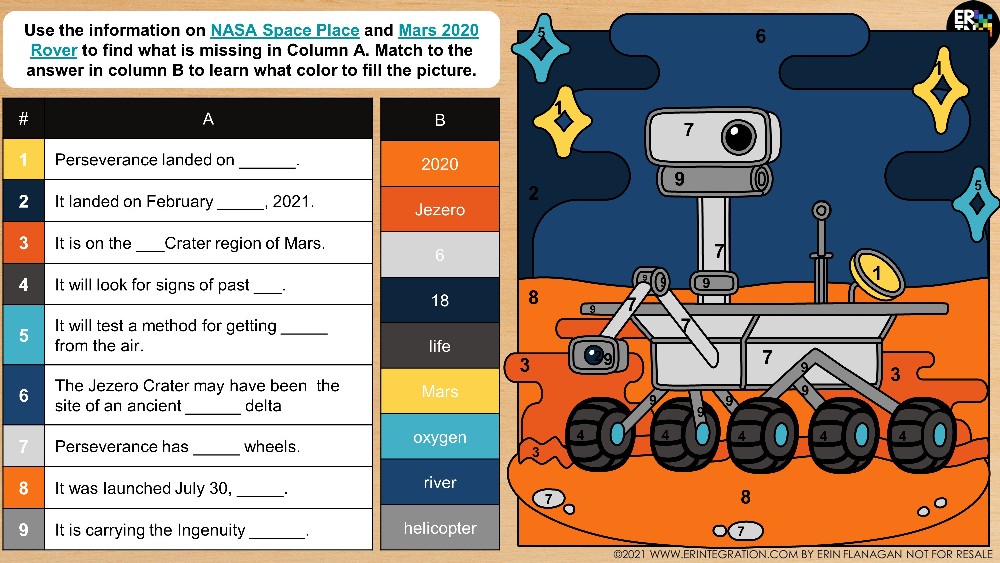 Since it is editable right on the slide, you may also change the questions and answers. You could make this into a math review for example.
Get the Perseverance Digital Color by Number on Google Slides Free!
Subscribers, head to the free resource library and enter the password here.
Not a member, no problem! Sign up below to subscribe – it's FREE!
Just be sure NOT to use autocomplete as it will not save. You will want to type in your info completely for best sign-up results.
More Mars Perseverance Activities
I also curated some additional activities that I think your students will enjoy!
I love this collection of Mars & space books in this Bitmoji Classroom by Modern Montessori. Just click the link in her post to download the Google Slideshow FREE:
Candace Buchanan created a comprehensive interactive Google Slides resource with links, videos, and activities.
And here is the Seesaw version:
I shared this site with a ton of STEM & hands on activities for a variety of ages.
Nearpod has a VR activity that is features Curiosity Rover, but the images and info could be tweaked and would definitely still apply. You could also use this to compare the current mission with Curiosity's mission, too.
Students will love putting themselves on Mars using this NASA created Digital Mars photo booth!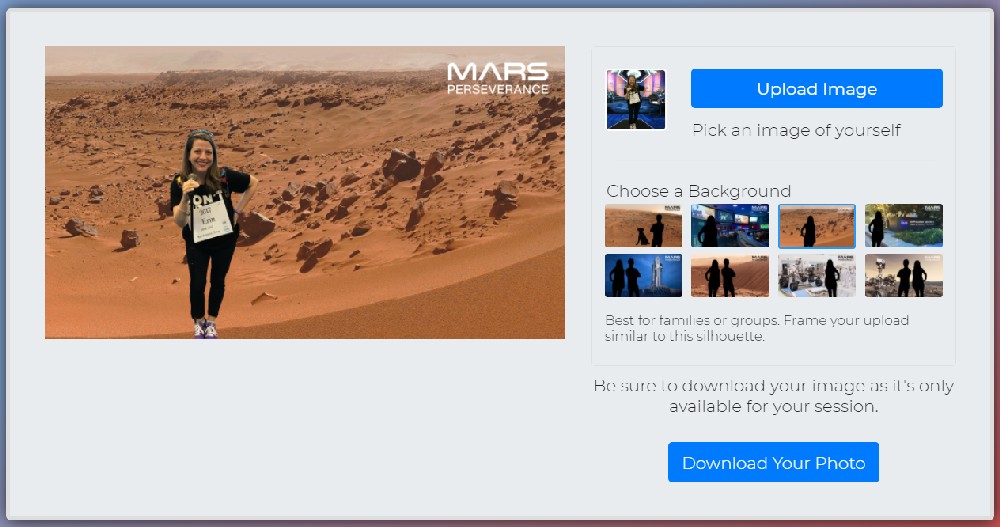 You can also tie the mission into coding with this free Explore Mars block coding game by NASA. Students use coding to move the rover across the surface of Mars.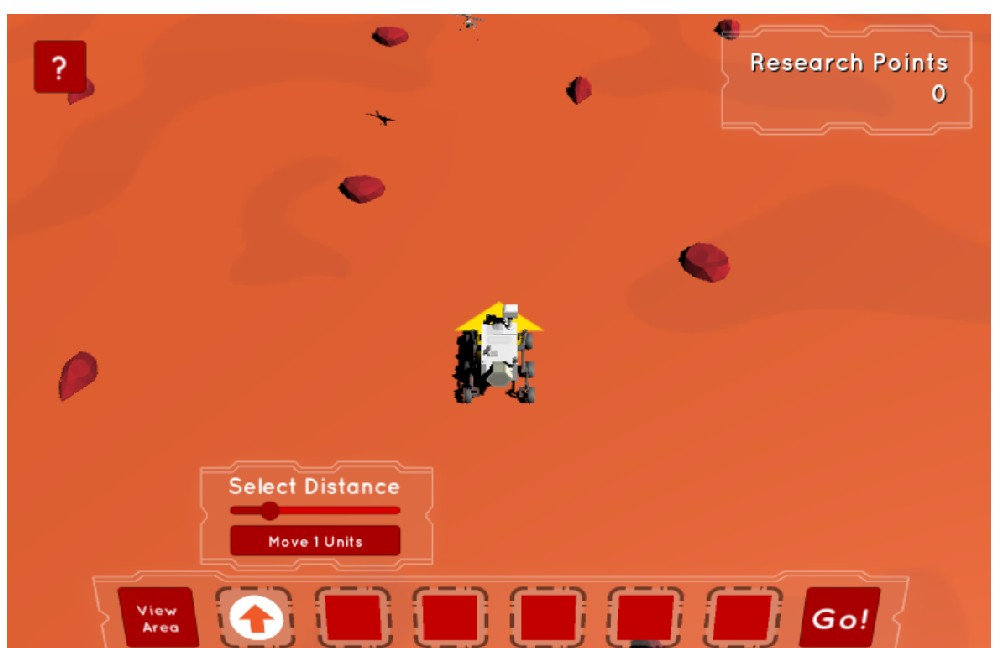 ---
I hope this gives plenty of engaging digital activities to bring the Mars Perseverance Rover mission into your classroom – whether you are teaching face to face, hybrid or virtual! Be sure to stay tuned on the NASA site for the helicopter mission and more photos from the rover!