Integrate math skills and learn about the Olympics by keeping tracking of the medals earned across the 15 Winter Games events on a class bulletin board display then graph using a free template on Google Sheets.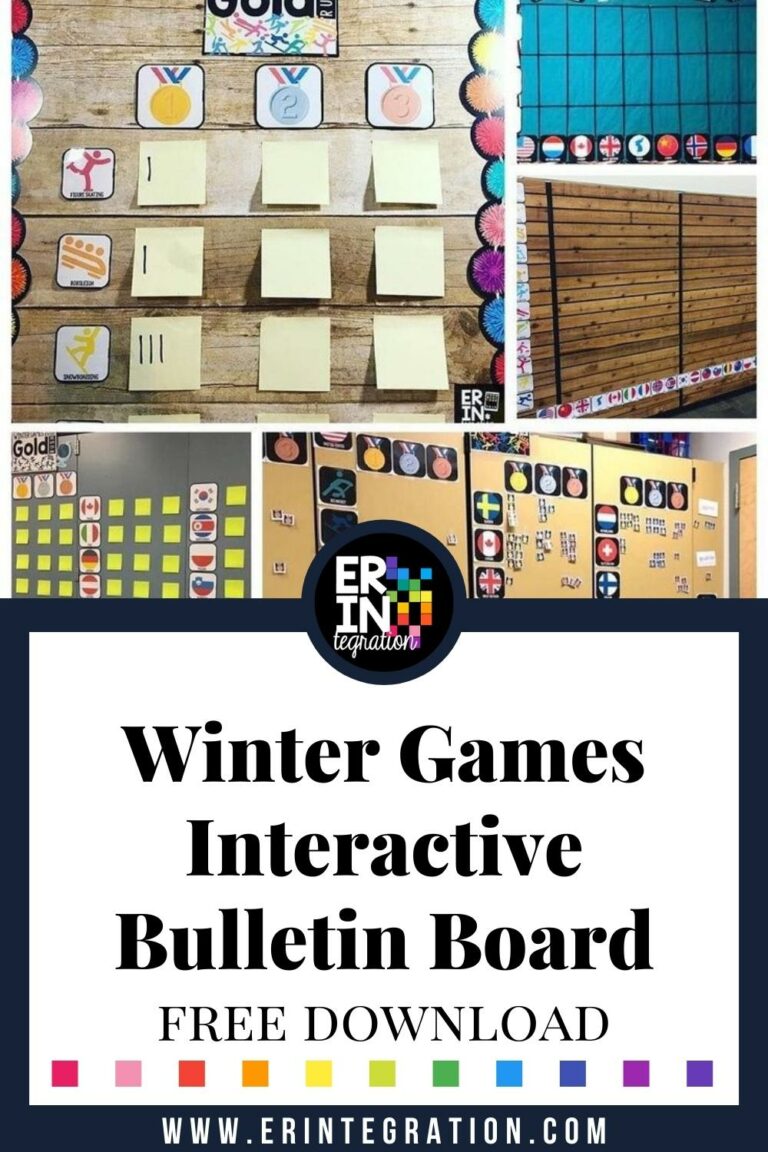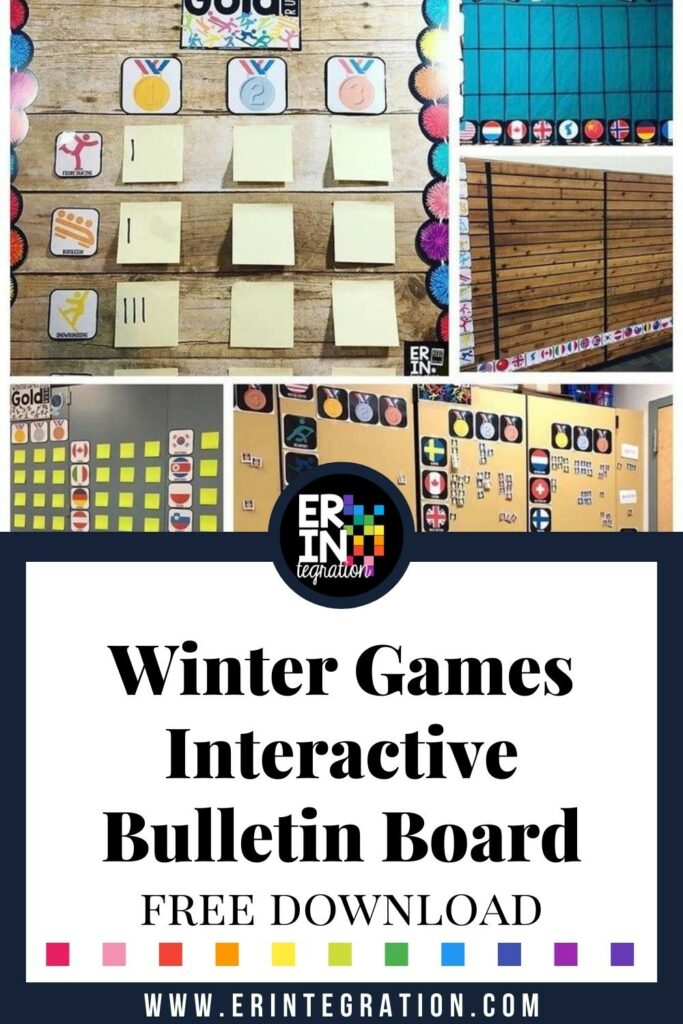 The Winter Games are a great opportunity to incorporate cross curricular learning objectives into your lesson plans. Depending the ages of your students you can create tally charts, picture charts, scatter plots and more with the data you collect over the course of the games.
How to Collect the Data of Winter Games Medals Earned Whole Group
First, you will want to create a bulletin board that tracks the medals won by each country or by one country across the 15 events. To save you time, I designed a versatile poster set that includes everything you will need to create a variety of displays.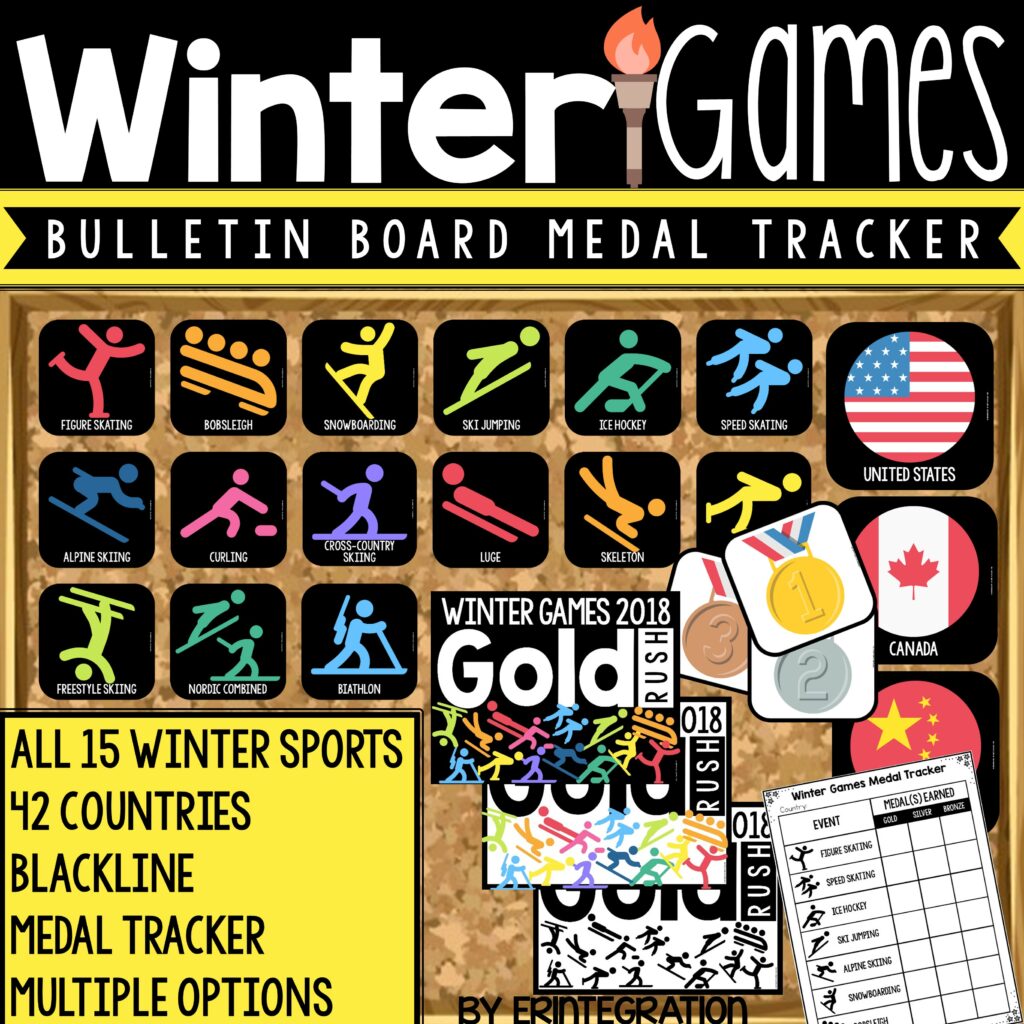 Winter Games Bulletin Board and Medal Tracker
Winter Games 2022 bulletin board accent pieces and medal tracker.
This flexible set of Winter Games event icons, country icons, and medals can be used to create a variety of Winter Games displays on a bulletin board, pocket chart, hallway, or white board. Also includes ready-made signs, a student medal tracker sheet to tally the medals earned by a country of choice, and a writing prompt!
…
Each day, the students can check the official app or the NBC Olympic website for the medal counts for the event and/or country they are following. With a printable tracker, students can keep their own copy of the class display with tally marks.
Here are some examples of bulletin board set up to track the medals earned:
Since the pieces can be printed smaller, you have a lot of flexibility as far as where to display it from a huge hallway bulletin board to a couple in-class cabinets.
Input Medal Data into Google Sheets to Generate Graphs
Once the Winter Games have concluded, have students take the class display or use their tally chart to digitize the results.  I created a Google Sheet with each event category for students to type in the medal results for a country of choice.  The Sheet will calculate the total medals earned in each category as well as the total medals earned by the country overall.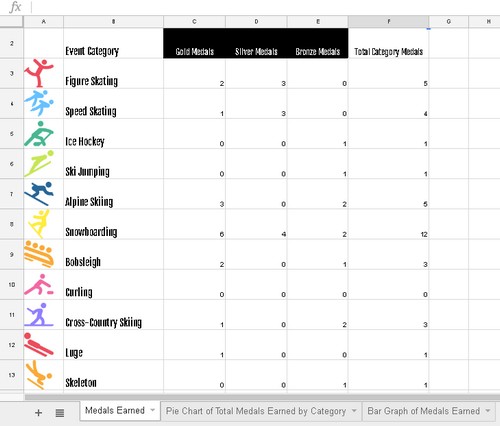 I also included 2 different charts to view – an auto-generating bar graph and pie chart – for viewing the data visually.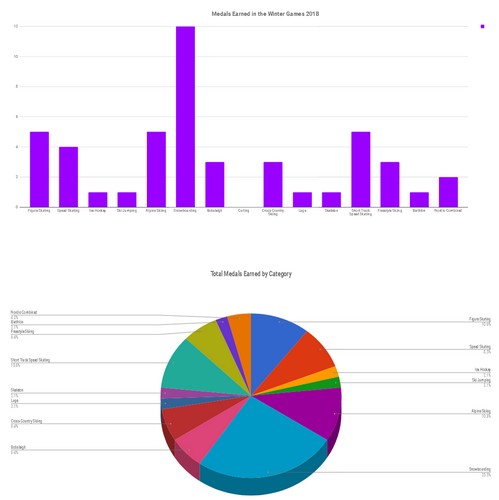 If you are already a subscriber to Erintegration, grab the digital spreadsheet FREE in my resource library. Not a subscriber?
Get the Digital Medal Tracking Spreadsheet and Graph FREE By Signing Up Below
More Digital Winter Games Activities for the Classroom