Shadow Puppet Edu is a versatile slideshow app that is perfect for creating digital book reports, retelling stories, and more.  After listening to the story Kamishibai Man during reading workshop, we created our own modern versions of Kamishibai stories using the app Shadow Puppet Edu to practice researching and retelling.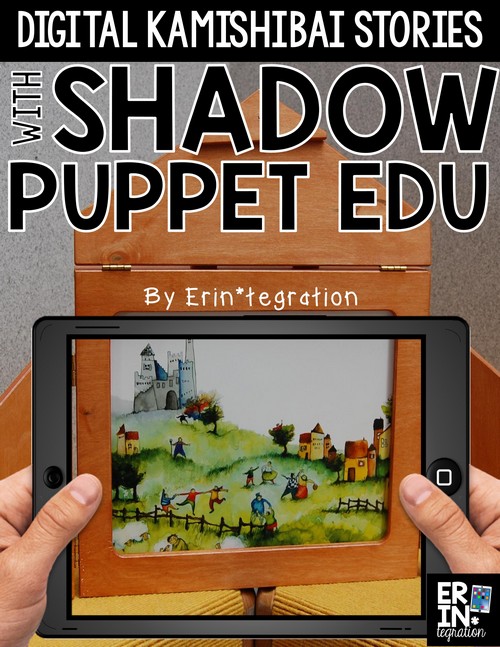 Kamishibai Man is a bittersweet story about changing times, growing up and nostalgia.  Use my affiliate link to buy it here:
The main character used to be a type of
storyteller in Japan
– called a Kamishibai Man – who used a stage and painted pictures to tell stories.  After the invention and proliferation of television and the changes in the neighborhood, he no longer has an audience to tell his stories too.  This story is a great way to practice framing devices, transition words, and retelling in the elementary classroom.
As a fitting segue, the Shadow Puppet Edu app functions like a digital Kamishibai story with the slides acting as the picture cards and instead of telling the story live in the streets like the Kamishibai man, we recorded them and shared them with our classmates via the Apple TV.
The topics of our Puppets were other jobs that have been phased out. We researched on NPR's Job's of Yesteryear series other jobs that are now obsolete due to modern technology.
The sheets we used for planning as well as step-by-step directions are available at my TpT store: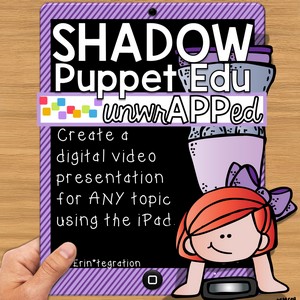 Next we worked in teams to draw pictures to use as our slides.  We read information directly from the site as our scripts.
Finally, we brainstormed jobs that may become obsolete in the next hundred years as our technology continues to advance.  We used we learned about old jobs to make connections between them and realized that often new technologies that are faster, safer and cheaper are the reason most of the jobs are phased out.  At the same time we talked about how some jobs and entertainment do not seem to change and why that might be.