I'm sharing with you 2 free iPad apps for teaching economics in the elementary classroom – plus a free download!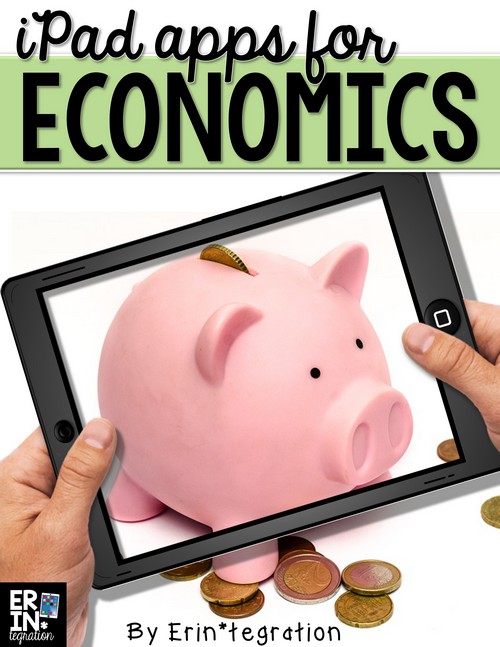 Just so we are all clear, I am specifically sharing apps that focus on buying, spending, and economic choices rather than apps that reviewing money skills (there are plenty of those…maybe another post!).  We are wrapping up our economics unit in my classroom so I was looking for some ways my students could practice some of the concepts we learned such a financial literacy, buying, spending, saving, and making choices.
iPad Apps for Teaching Economics:  Renegade Buggies
I settled on the free app Renegade Buggies and I highly recommend checking it out if your class is studying economics.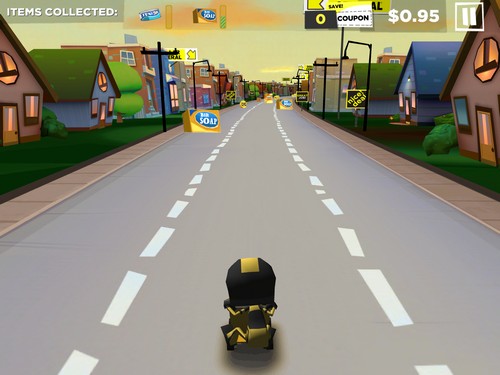 Students swipe to steer a racer riding on a shopping cart all while trying to collect coins, dollars, coupons, and various items on a shopping list. After each round they purchase the best "deal" of the items they collected using any money they earned racing.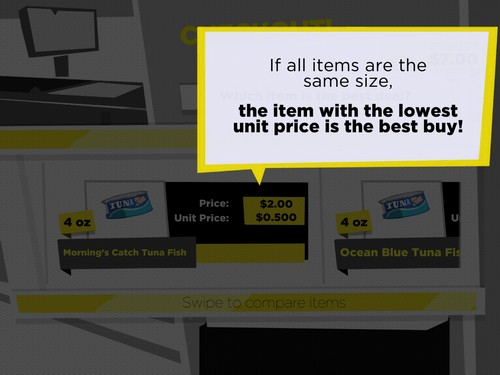 Each round also ends with a receipt displayed that shows overall earning, money spent, coupons, etc.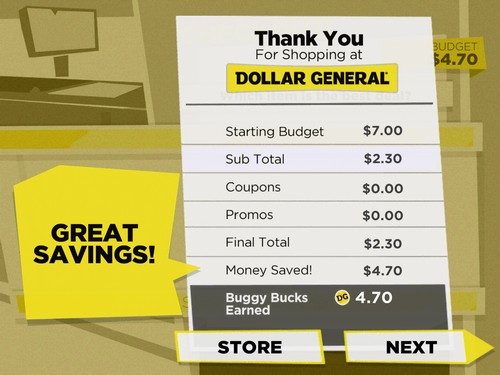 I created paper receipts for students to record their receipt for each round.  Download them for free here.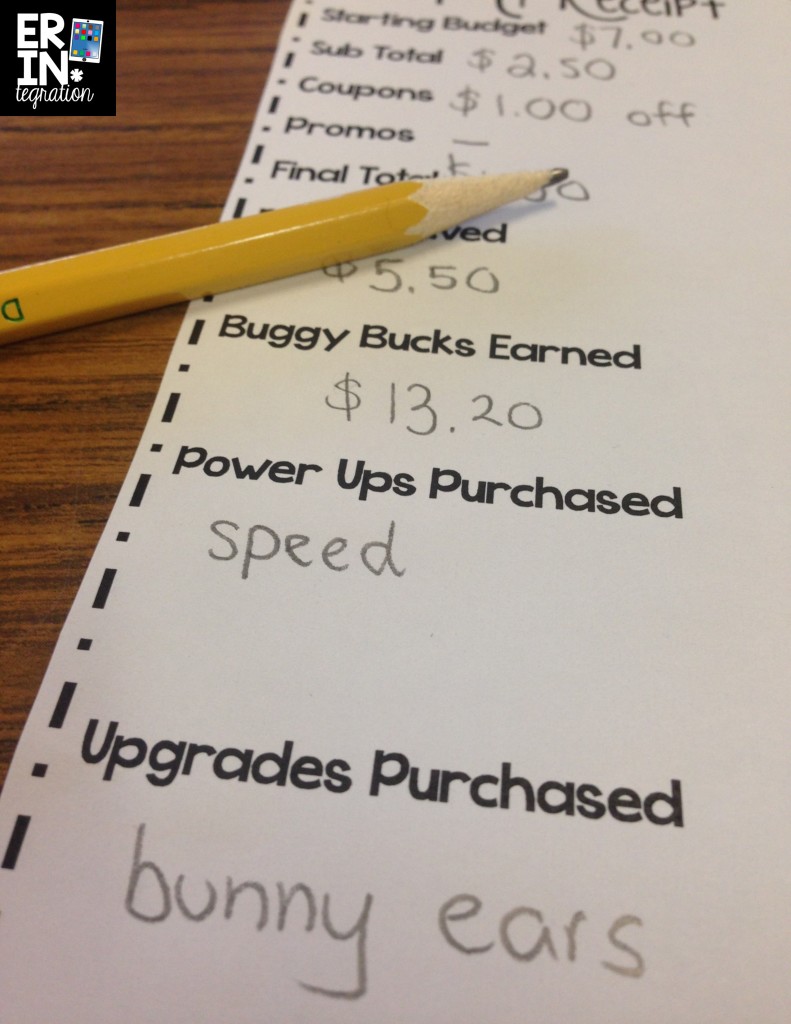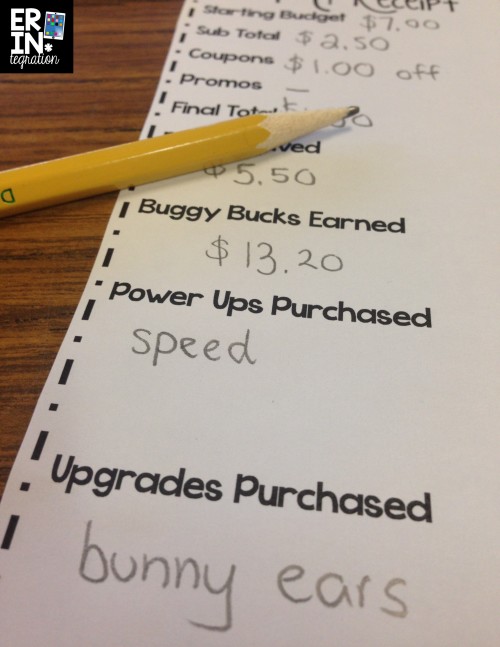 That way students would have a record of their spending each round they played.  The filled out a receipt each time they finished a race.  Students finished between 3-5 receipts in a 20 minute period.
Also at the end of each round, students can select to "Shop" and spend their earnings on various power-ups and up-grades.  Some of these will help students complete races faster or earn more money while some are just for fun.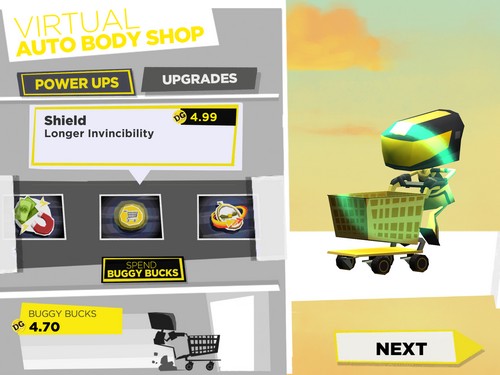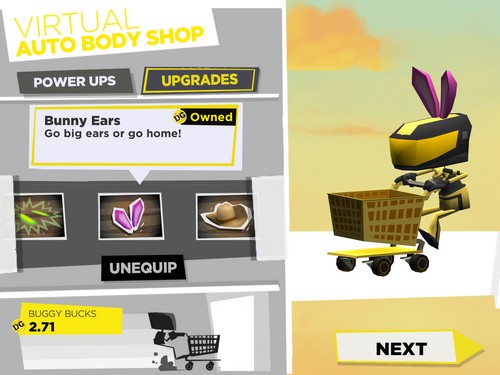 After about 20 minutes, I stopped students and had them compare their receipts to find any spending and earning patterns.  They also thought about what spending strategy worked well for completing the game.  Download the questions we used here.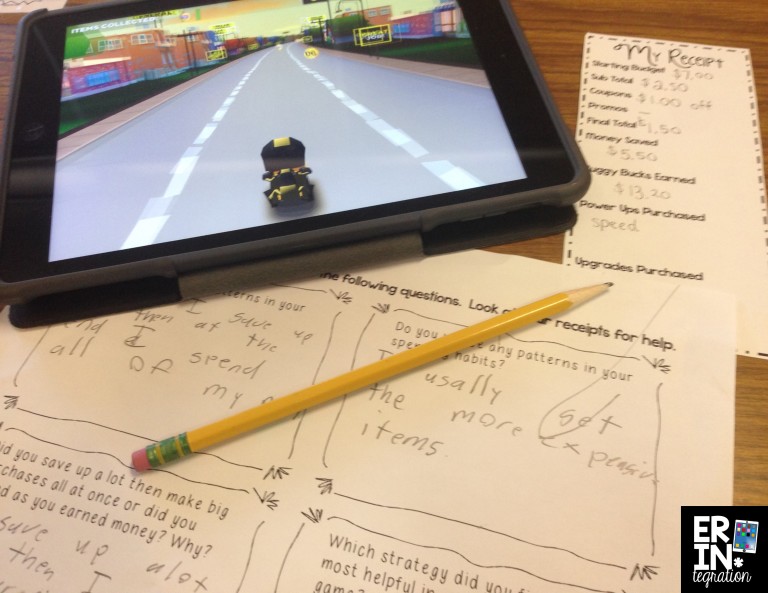 Some students found they saved and only spent when they had enough for big ticket items they needed in order to pass harder levels while other shopped as they went. I loved the deep thinking about saving and spending this little game brought out in my students.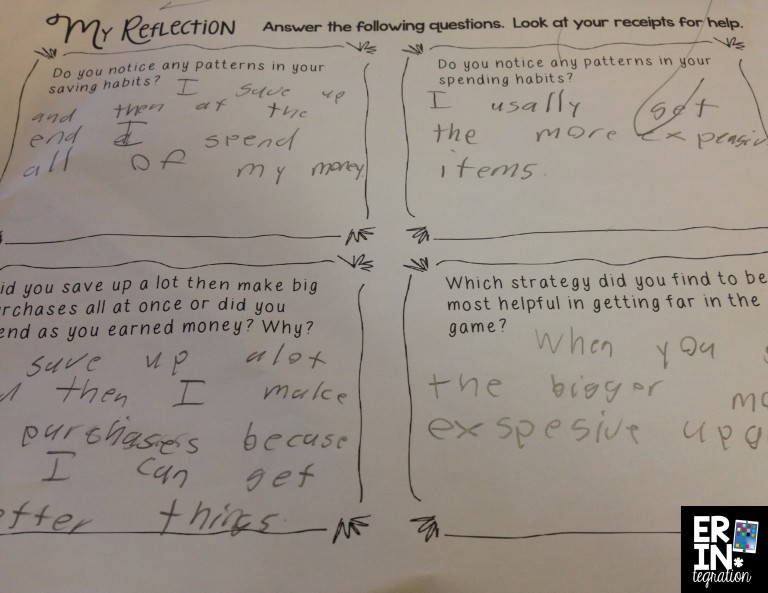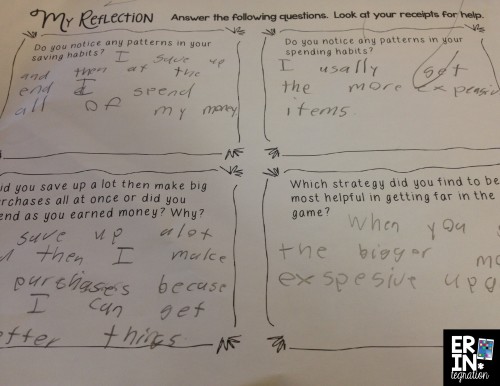 One quick tip I have found is that using recording and reflection sheets is a great way to reduce screen time and to increase increase accountability when using gaming apps.
iPad Apps for Teaching Economics:  P2K Money
Another free iPad app for teaching economics concepts is P2K Money.  P2K Money is a very simple budget calculator aimed at kids.  While it does not stand alone, it can easy integrate into a simulation lesson or a lesson in purchasing goods and services.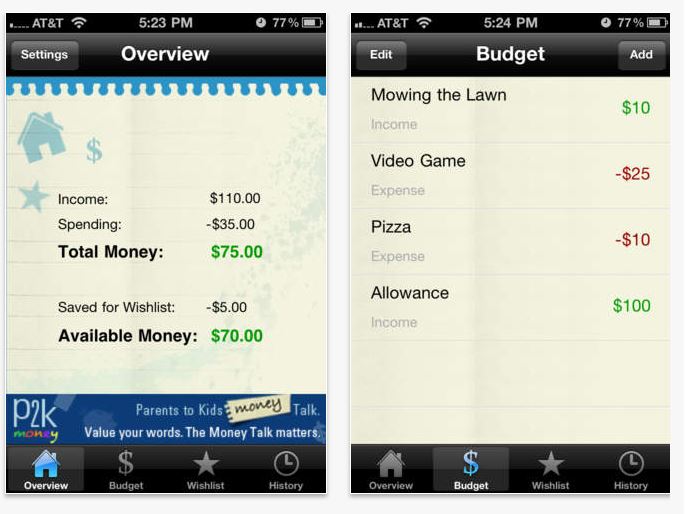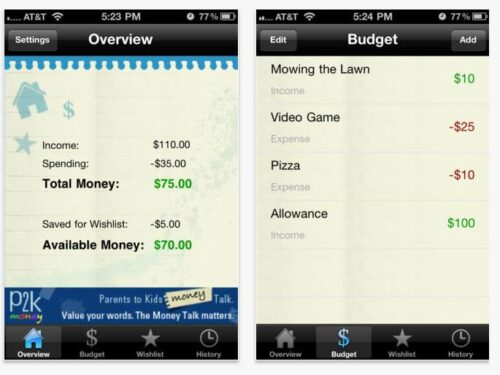 Set an "allowance" for students and have them shop catalogs (Book Orders work great for this!) or online for items. They can fake buy these items by entering them into P2K Money, which will deduct any spending from the total amount given.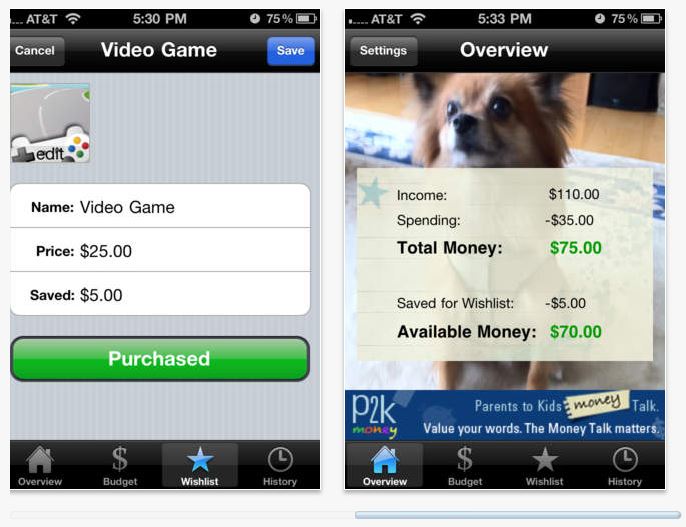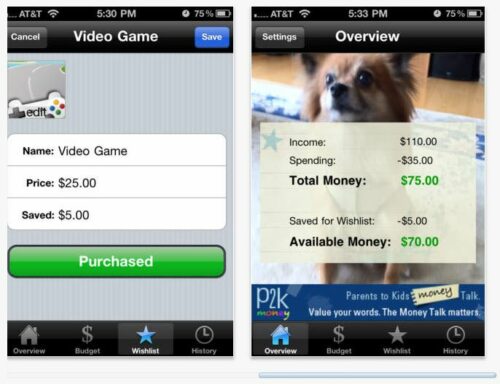 I had my students draw 8 goods or services to "sell" for a set amount.  As I fake gave allowance, students could walk around and "buy" items from the stores.  They deducted this from their total in P2K.  At the same time, they also earned money when other students shopped at their "store."  Just for fun, I manipulated things a bit to create supply and demand.  We used fake dollars and coins and kept track of the whole thing in P2K.
Have you used other technology or iPad apps for teaching economics in your classroom?