Use Google Classroom to practice making inferences on Google Slides during reading using a free digital interactive notebook.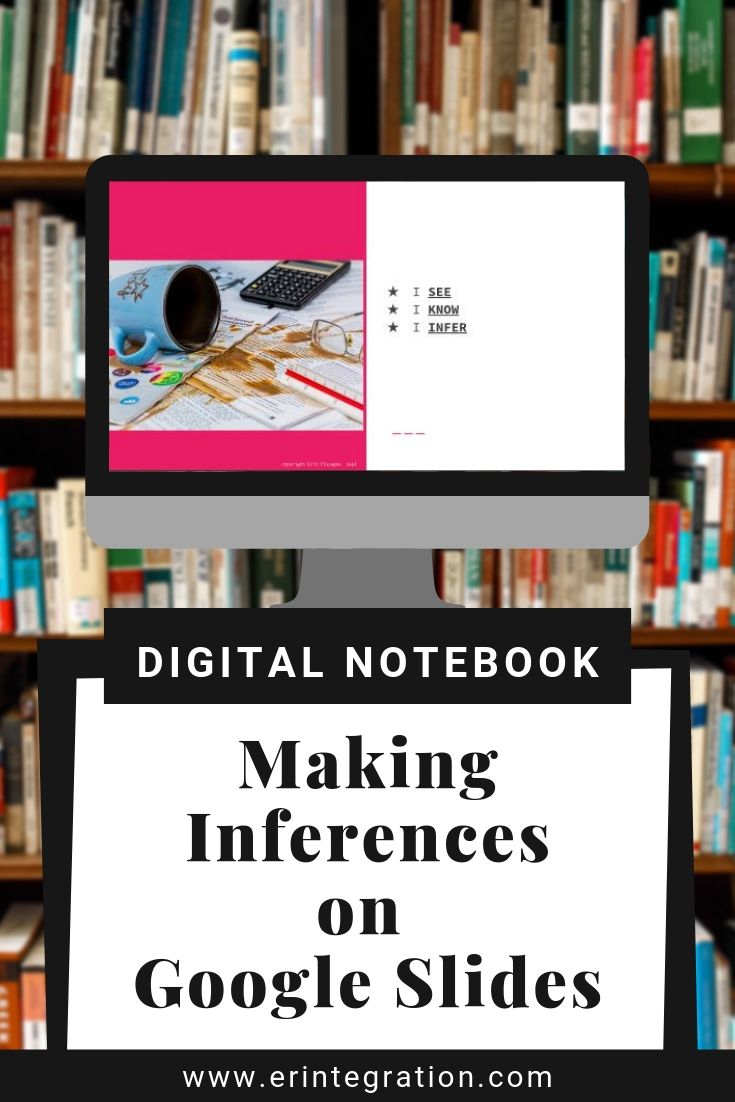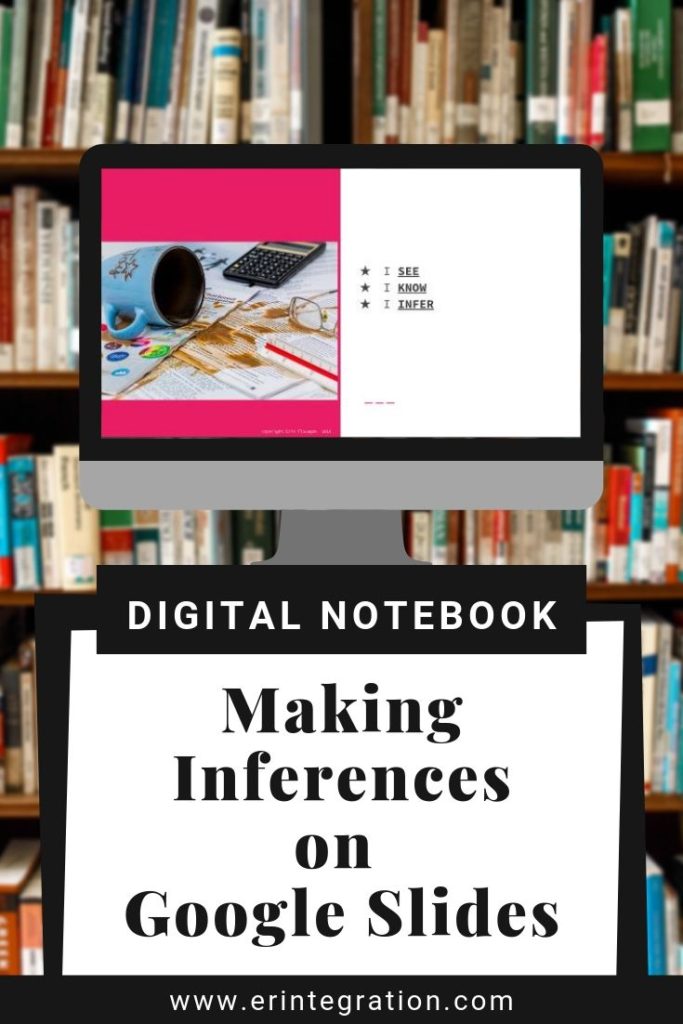 Set Up the Free Google Templates
First I created a new assignment on Google Classroom. I attached a copy of the slideshow below and assigned each student their own copy to work on. Get your own copy of the slideshow here for free!
I included an image on each slide with the following questions for students to answer:
-What do you see?
-What do you already know?
-What can you infer?
Student can type their responses right onto the slides as they observe each image.
I always include a direction slide RIGHT in the slideshow so students do not have to toggle between the Google Classroom screen and the slideshow.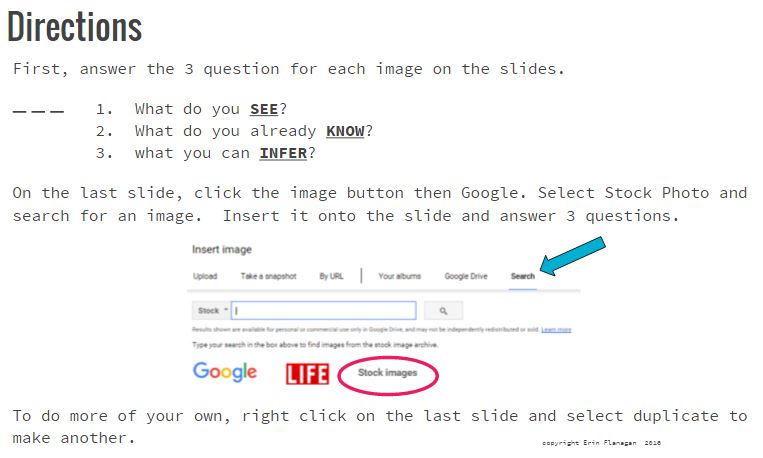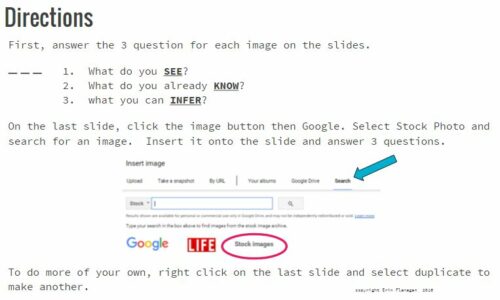 This really helped students tease apart the difference between what they see and what they infer. So many students jumped right to conclusions and claimed they saw "boredom" and "excitement." We stopped for a little mid-lesson review about what we ACTUALLY can see in the photo.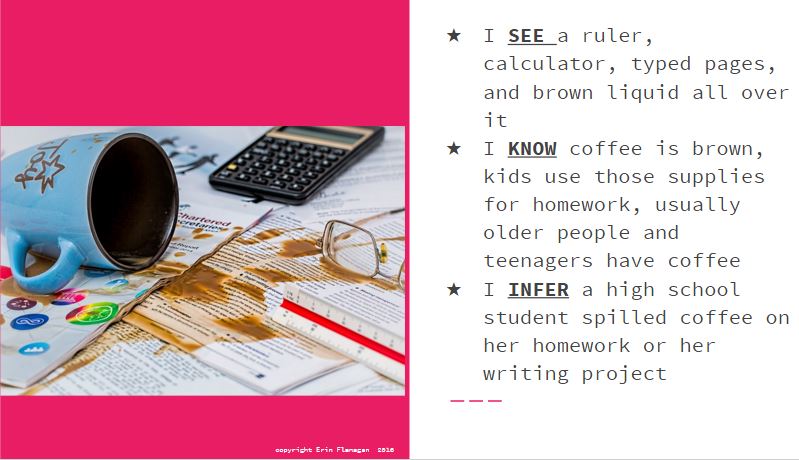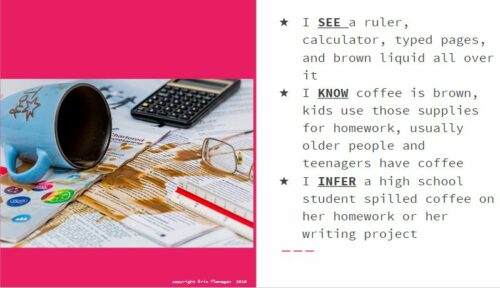 Finding & Adding Images to Google Slides
Finally, students could use the in-slide image search feature to add their own images and make inferences about those. I had students search using the Stock Images site as those pictures tend to be better suited for inference making. We brainstormed some good search terms: students, kids, play, friends, family all work well.
You can also have students visit DOGOnews, Wonderopolis, or NatGeoKids for photos. They would need to copy and paste the pics into their slides (or use the snipping tool).
---
Looking for more Google Slides ideas, projects, short cuts, and how-tos? Be sure to follow my Google Classroom board on Pinterest:
Follow Technology Erintegration's board GAFE resources on Pinterest.