Create an end of the year photo collage on the free Chrome extension and website Loupe.  Import existing photos from Google Drive, the hard drive, and Dropbox then choose a shape and Loupe auto fills the shape with your images! Learn more about the free photo collage maker, Loupe, and how you can use it to showcase photos taken of students all year.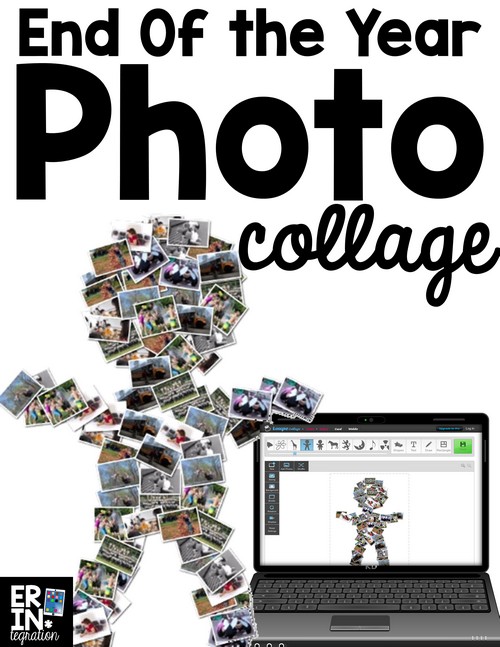 What is Loupe
Loupe is a free website, Chromebook extension, and software. It is one the apps included in the Google Chromebooks for Education App Pack.  Loupe also makes a paid iPad app, which I have not tried.  If you are looking for end-of-year iPad activities, check out this list.
There are three main things Loupe does with photos:  photo collage into a shape, cards, and a Where's Waldo type game.  For this project, we used the Loupe collage feature.
Get Photos for Loupe
Loupe has a great visual tutorial here that goes into detail about the program.  However, there are only a few steps to get started.
Once you click to create a photo collage, you will upload your photos.  If students are 1:1, they probably have a lot of photos on their device to use already.  I had students use a mix of photos and images of projects that they created.  You can create collages with even one photo because Loupe will just duplicate photos as needed to make the collage look right.
You can import photos from Google Drive and Dropbox too!  This is a great option if you have a bunch of photos in one location (like your iPhone) and you want to share them quickly with students.
Since I use the Homeroom App, I exported all of the photos taken all year from the app onto my computer.  Then I made a view-only folder in Google Drive that I shared with students through Google Classroom.  I put all of the photos into that folder for students to pull from.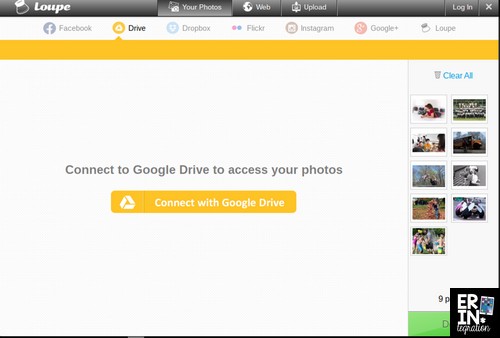 Students then select which photos to use and click Done.
Make a Photo Collage into a Shape with Loupe
After choosing photos, students select a shape, letter, or draw their own.  There are SO many premade images to choose from and some look better than others.  I loved this stick figure shape since the theme of the collage was  "My Year."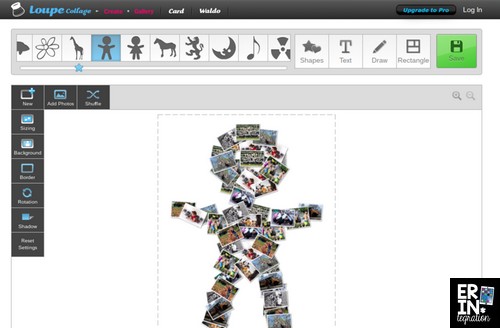 Loupe will auto populate the shape with the photos.  You can also click edit to move any individual photo.
Students can also draw their own picture for the shape.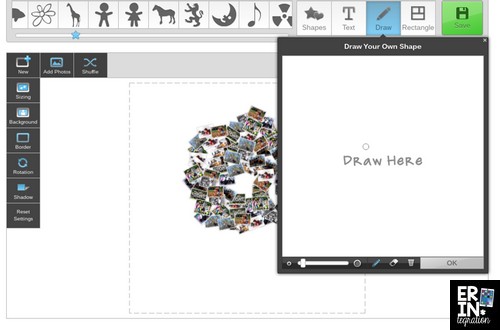 I found this a little awkward with the mouse but those of you using touch-screen may have better luck.
Saving Loupe
Since you are using photos of students, make sure students see the option to set their photo collage private when it comes time to save.  To do that they click the lock that says "Public" and it turns private.  They will know they did it correctly when it says "Keep to myself."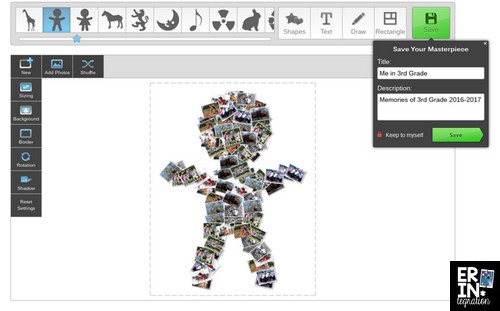 After saving students should click "download" to save a copy to their device.  It saves with a watermark which was fine for our purposes.
---
Loupe is so easy, I know we will use it again, especially since many of the shapes are themed.  I can image doing holiday collages as well as science and social studies themed collages too.  Have you ever used this site before to make photo collages?