Headphone storage and management in the classroom doesn't have to be a headache with these clever storage ideas and headphone organization accessories.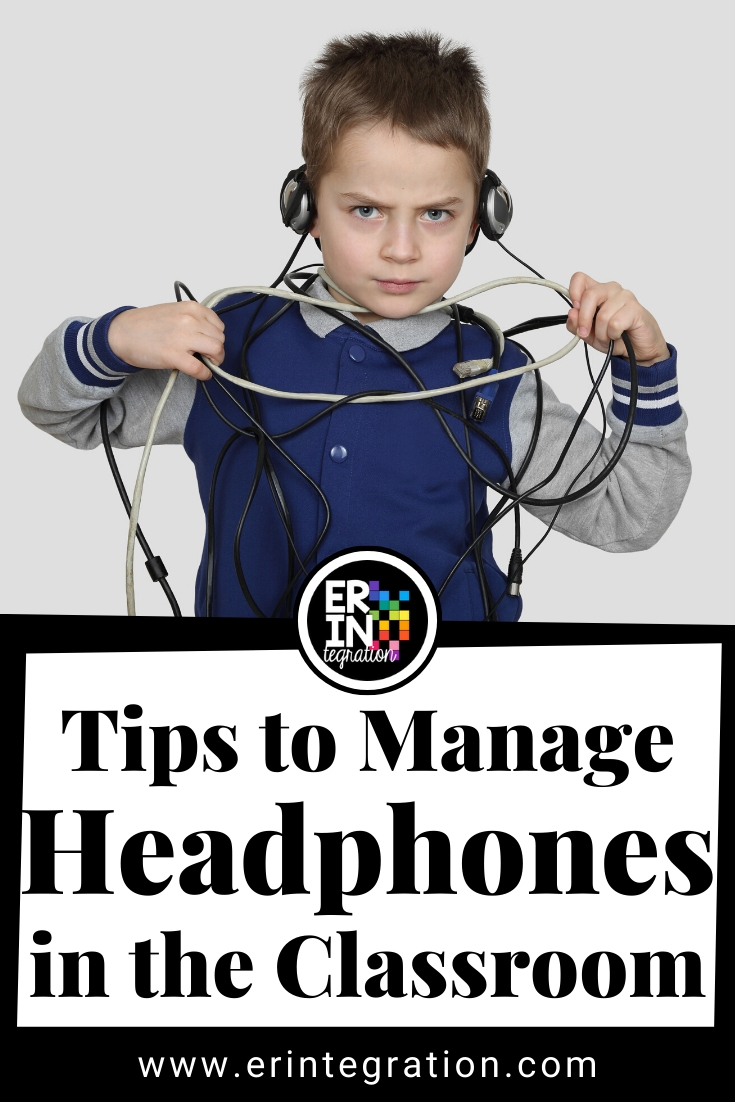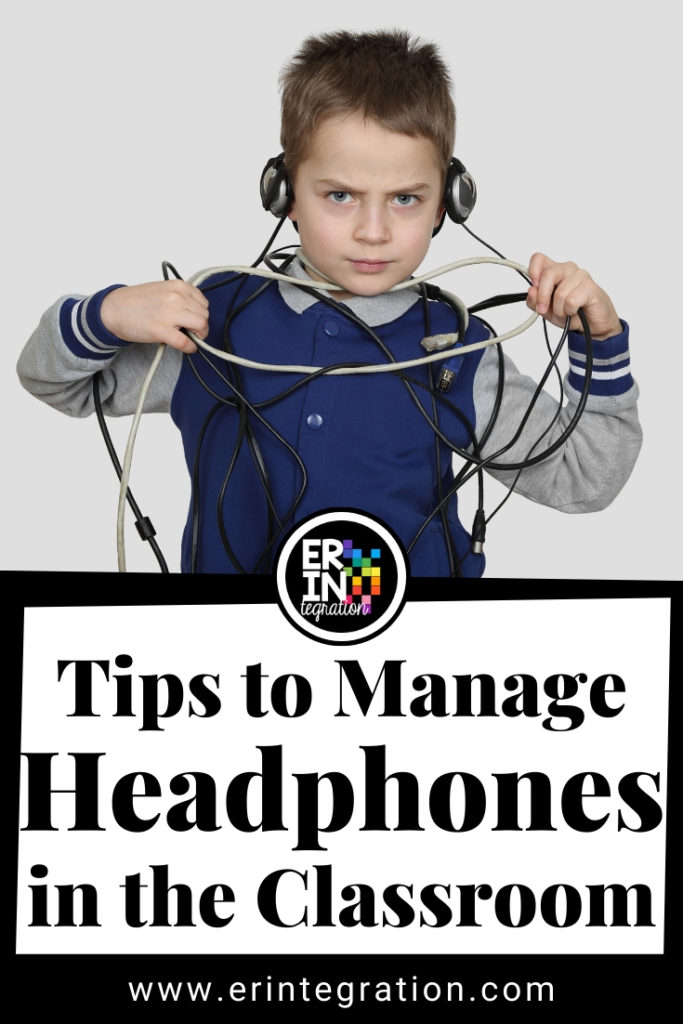 Headphone Headaches in the classroom can be divided into three categories:
The type of headphones you have will dictate the storage system that works best and both of those pieces will influence the management plan you and your students follow to keep things neat, accessible, and untangled.
Best Headphones for Students
Student headphones are typically going to be the over the ear style. Although if students are bringing in headphones from home, be prepared for lots of old Apple brand earbuds!
If you have a budget for headphones, my favorite are the kid-friendly headphones by LilGadgets. We've been using them at home for several years now with my own children and the same two pairs we own have held up even though my daughters aren't always gentle when packing them. We even bought another pair for my 18 month old to use on long car rides!
The Techie Teacher writes about LilGadget Headphones in more detail in her post here.
But the budget is very tight, then buying a bulk set of headphones from Amazon is another solid option. But buy a few extra and a roll of ducktape to prepare for breaks with younger students.
Ideally, you get the same ones since it is way easier to store headphones when they are all the same type.
Headphone Storage in the Classroom
Here are some of my favorite headphone storage solutions being used by other teachers.
Headphone Accessories
I love any mini accessories for keeping the cords untangled or sorted. I gathered my favorites for purchase Amazon (links are affiliate links).
Headphone Styles, Storage, and Management in the Classroom
When All Else Fails Give Up & Be Fashionable
Ha. Not really, but know that some days, regardless of your best laid plans, the headphones may break, be tangled, or get stuck in the audio jack. I recently learned about this little tool called a Grip Stick for getting headphones unstuck.
For everything else, just remember, teachers have been at this since headphones were invented in 1910.
---
How are you storing headphones in your classroom? Any tips on headphone types, organization, and management? Have a great picture of your classroom headphone solution? Let me know!