Kick off your digital citizenship discussions with these digital read alouds video for elementary students. Perfect for lessons during Digital Citizenship week the third week of October or all year long!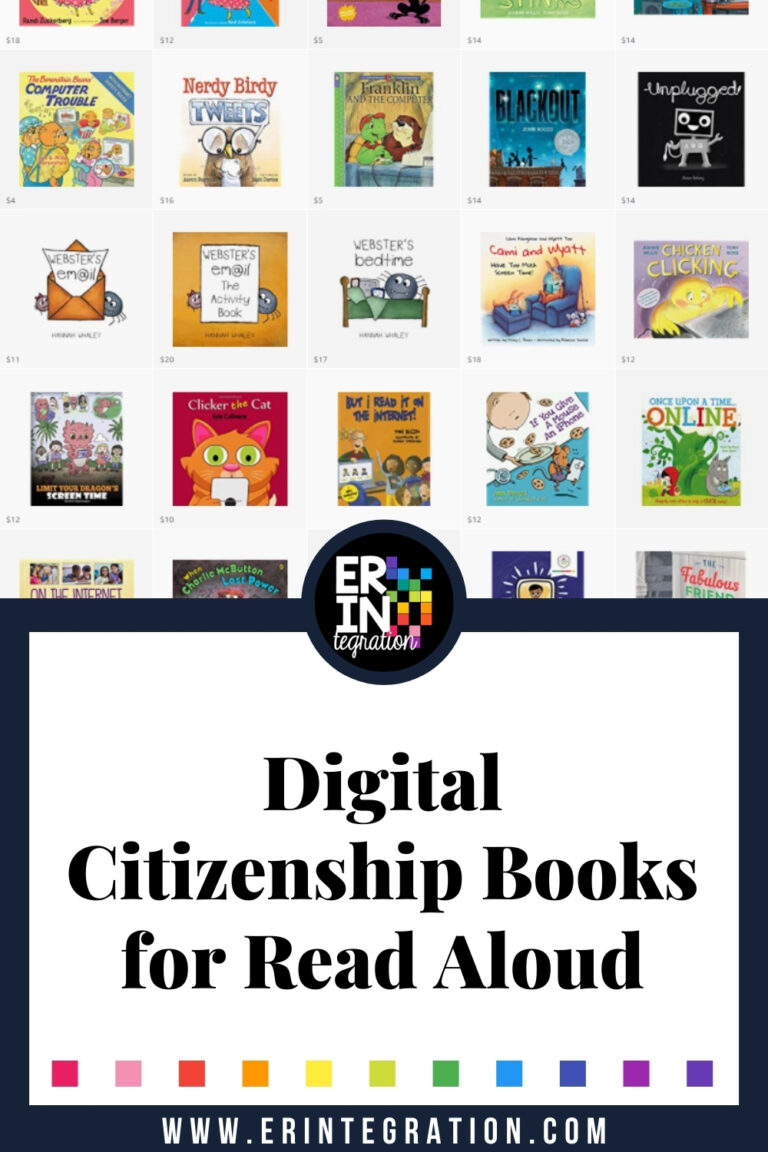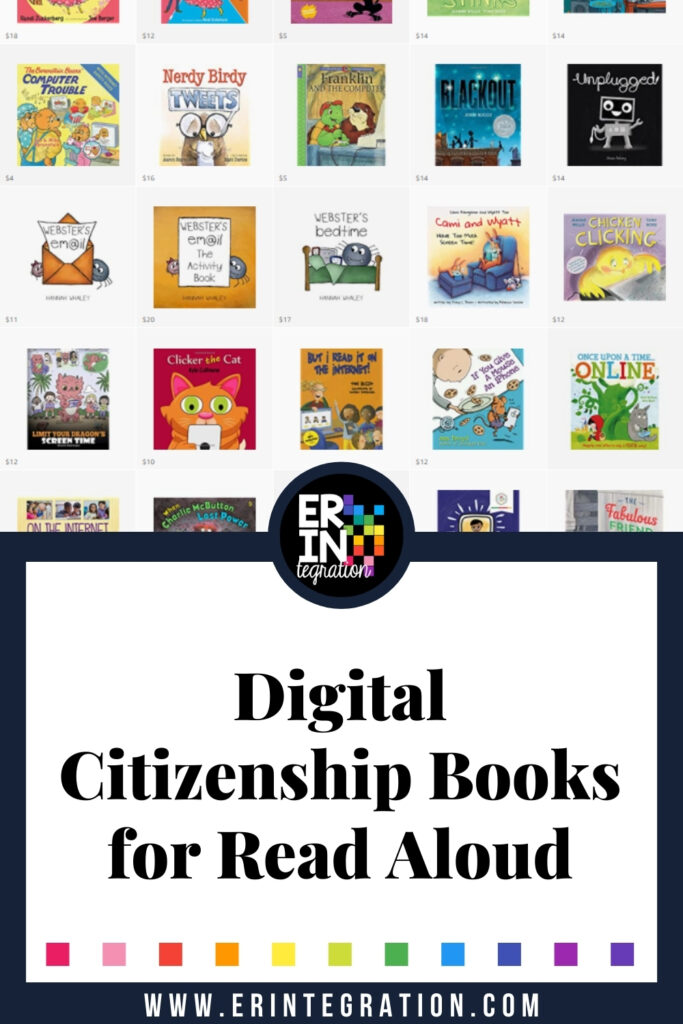 What is Digital Citizenship Week?
Sponsored by Common Sense Media, Digital Citizenship Week is observed with the goal of promoting awareness of online habits and encouraging students to engage in online spaces safely. Every third week of October, schools are encouraged to provide opportunities for students to learn more about digital citizenship. Common Sense Media provides lesson plans for all grade levels as well as interactive lessons via Nearpod and Flocabulary free to get you started.
Introducing Digital Citizenship
There are many great lessons for introducing the concept of digital citizenship with students on Commonsense Media. Keeping in mind that good digital citizenship is really just about being a good person online and making good choices in online spaces.
I also recommend keeping track of all of the lingo with a digital citizenship word wall since there are many terms you will encounter in the books and your class discussions!
Leaving up and adding to the word wall also keeps digital citizenship top of mind all year long.
Digital Citizenship Read Alouds
My favorite ways to generate discussions in elementary is via an entertaining read aloud! I've collected some of my favorites on YouTube which would be perfect to embed in a digital activity or Bitmoji Classroom!
P.S. if you have your own Wakelet account (it's free!) you can make a copy of my book list and edit it to remove titles or add your own! Watching the YouTube videos embedded in Wakelet is great for removing all of the clutter on the YouTube pages and avoiding seeing any funky related videos too!
---
Create Interactive Digital Citizenship Displays
Keep the discussion going with these monthly themed digital citizenship bulletin boards and activities!