As I was compiling my list of my favorite Emoji iPad apps for the classroom, I realized that I had too many apps to fit in one post!  Be sure to read the first part of my Emoji apps for the classroom here too!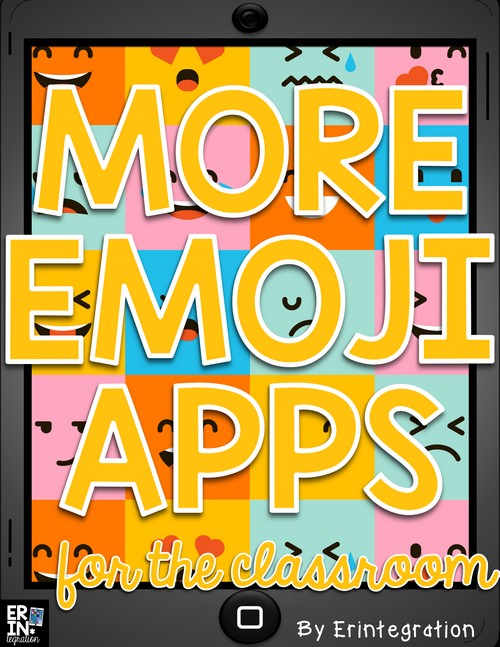 Before I share more Emoji iPad apps, let me start off by explaining why I think peppering Emojis into your lessons is important.
Why teachers should use some Emoji iPad Apps in the classroom
As I explained in this roundup of education apps, Emojis  influence how we communicate outside the classroom. A single Emoji can completely change the tone of a text message for example.  As teachers, we need to pay attention and think of ways to address this in the classroom too.
I think using Emojis and Emoji iPad apps in the classroom leads to teachable moments as we want to help students navigate digital communication in the future and control their digital footprint.  While in the upper grades, Emojis can be discussed critically, in elementary, exposure is important too.  Many students will be using Emojis in messages with friends so we want students to know what they mean, what they can sometimes imply, and how they can communicate a message.
I love doing Emoji All About Me surveys with students as they need to think critically about the Emojis they choose to represent themselves and it helps them understand how "read" Emojis too!
From a less "fancy" perspective, Emojis are also engaging and kids like them.  Students who have never played Sudoku might have more success using Emojis to start before transitioning into numbers.  Research exists that playing puzzle games is beneficial for memory and learning so if Emojis can help kids get excited about puzzle games then I see that as a win!
Like all things, balance is best.  I'm not advocating for playing Emoji Solitaire in lieu of a math lesson but maybe on a free choice day or as a center one day, you have several puzzle game options.
Here are some more free Emoji iPad apps to use in the classroom as you see fit.  Keep in mind that like many free apps, many of these have ads so be sure to try them out yourself before deciding to use them with your students!
Emoji Solitaire
Emoji Solitaire is a mash up of a matching game and a "bubble pop" type game.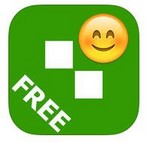 You are tasked with removing all of the Emojis from the grid.  If two Emojis are adjacent, you can pop them.  You can also shift Emojis left, right, up, and down to move them if you can match up a pair.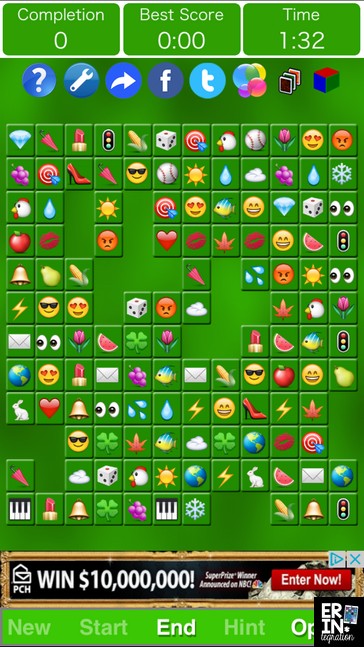 This game involves strategy, trial and error, and planning ahead.  You only get one hint and most games will not be able to be cleared. The interface is simple and the Emojis used are all "safe" for the classroom.
Four Rivers Lite Emoji iPad App
Four Rivers Lite is a type of solitaire game.  Just like Emoji Solitaire, Emojis are laid out in a grid and the goal is to pair up and clear the board of Emojis.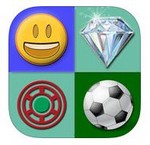 The trick is that Emojis can only be cleared that are 4 or less "turns" away from each other.   So pairs adjacent can be cleared but so can pairs that are several blocks away as long as there are no Emojis blocking the way.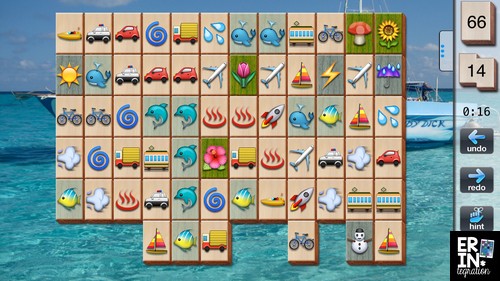 Just like any solitaire, you need to use some critical thinking to figure out which Emojis can be paired up.
The Emoji tile set comes free as does the "Easy" level of the game.  I found that plenty with students.  Plus the Emojis are all school friendly!
Talking Emoji iPad App
Just like the Talking Hippo app I shared in my iPad apps & activities for fluency practice roundup, the Talking Emoji app can be used for fluency practice in the classroom.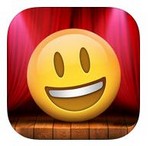 Basically you touch record, say something into the iPad then the Emoji will repeat whatever you said in a silly voice. Super simple but super fun for reading sight words, spelling words, sentence strips, nursery rhymes and other poems too.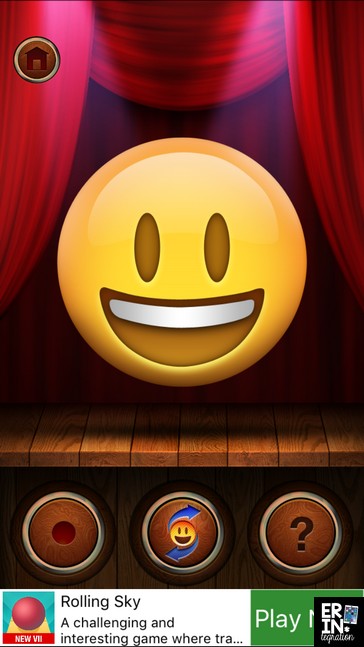 This app does have more "aggressive" ads then the others so be sure to review the app to be sure the ads are appropriate and remind students how to touch "X" to clear out.
Pop! Emoji Bubbles
Pop Emoji Bubbles is just for fun.  Just like the popular gem and bubble pop apps, this features Emoji.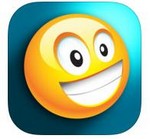 You try to clear the board by touching Emojis that are in groups of 2 or more.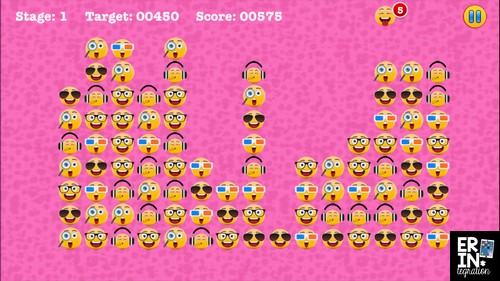 When you eliminate Emojis, the board adjusts.  You do need to do some planning ahead if you want to win.  This Emoji iPad app has a very basic interface and somewhat calming music so could work great as a quick 1 minute brain break too.
Emoji Game
I love the Emoji Game app as a fun way to introduce the Emoji Keyboard.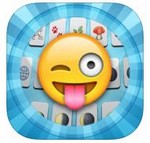 For one, it walks you through how to open the Emoji keyboard. Then it shows various Emojis and you need to find that Emoji on the Emoji Keyboard.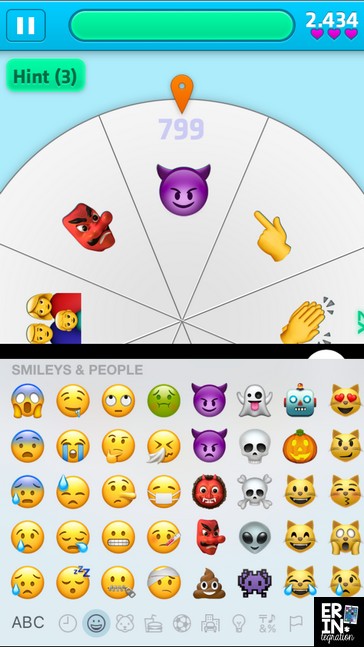 It's simple but students really enjoy it and it does a nice job of taking a boring process…"Open the Keyboard, press the globe" and makes it engaging!
Emoji Matching Pairs Game
The best part of Emoji Matching Pairs Game is the 2 player mode.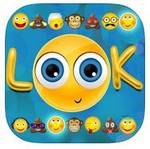 Players share an iPad and sit on either side.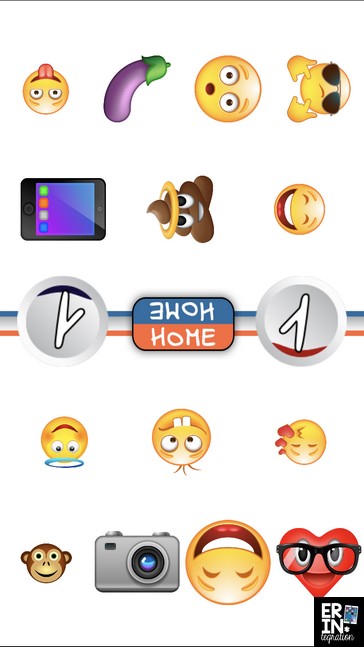 Emojis are displayed and you must touch the Emoji on your side that matches an Emoji on the other side.
Emoji Dojo
Emoji Dojo is a single player Emoji matching game that displays an Emoji in a bubble and you must touch the screen to find a matching Emoji as the timer counts down.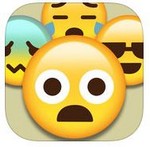 Another simple Emoji iPad app that would work great as a brief brain break.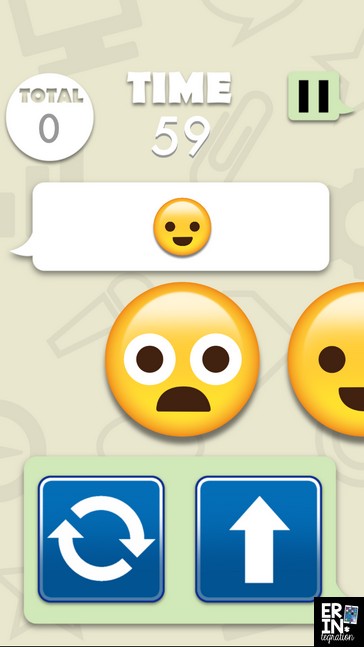 Emoji Dodge
Probably the most difficult Emoji iPad app I have shared is Emoji Dodge.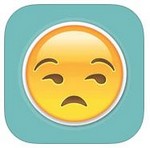 Super simple but super tricky.  You slide your finger around a blue square to move your Emoji all while dodging mean Emojis and collecting gems.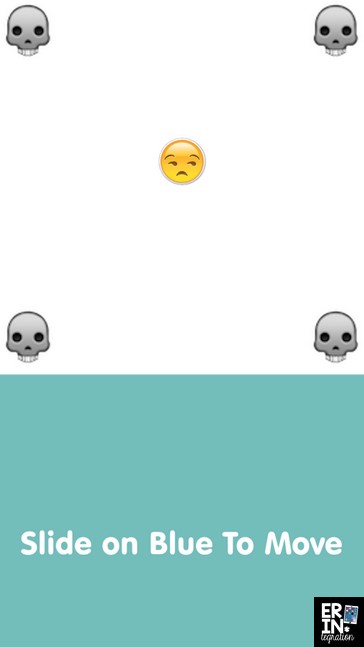 I can typically last about 10 seconds before I'm caught!  Since it is a quick game, I would use this a focus break or brain break for a minute or less.
Where's My Emoji
Where's My Emoji is one of the few Emoji iPad apps that can be incorporated into reading.  It has you finding an Emoji by name or description in a grid.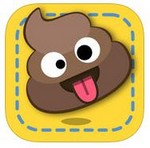 The Emojis move around a bit too for more challenge.  This app only works with students who can read as they need to read the words to figure out which Emojis to touch.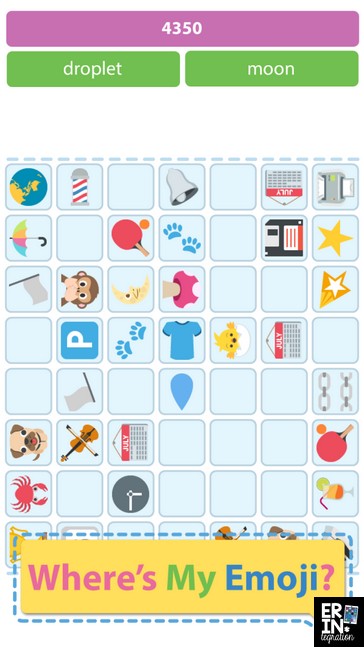 Since you are timed, this could be a quick and fun reading fluency center.  Keep in mind that some of the words like "imp" may not be known to students, but I found that they just teach each other and kind of liked learning the new terms.
---
Be sure to read the first part of this post and learn even more Emoji iPad apps and how to use them in the classroom and stayed tuned on Erintegration for everything Emoji!  I've also been collecting Emoji ideas on my Emojis in the Classroom Pinterest Board too: