This is a roundup of Turkey themed STEM activities and lesson ideas – both with and without technology – to use the week of Thanksgiving, the week after Thanksgiving, or anytime in November!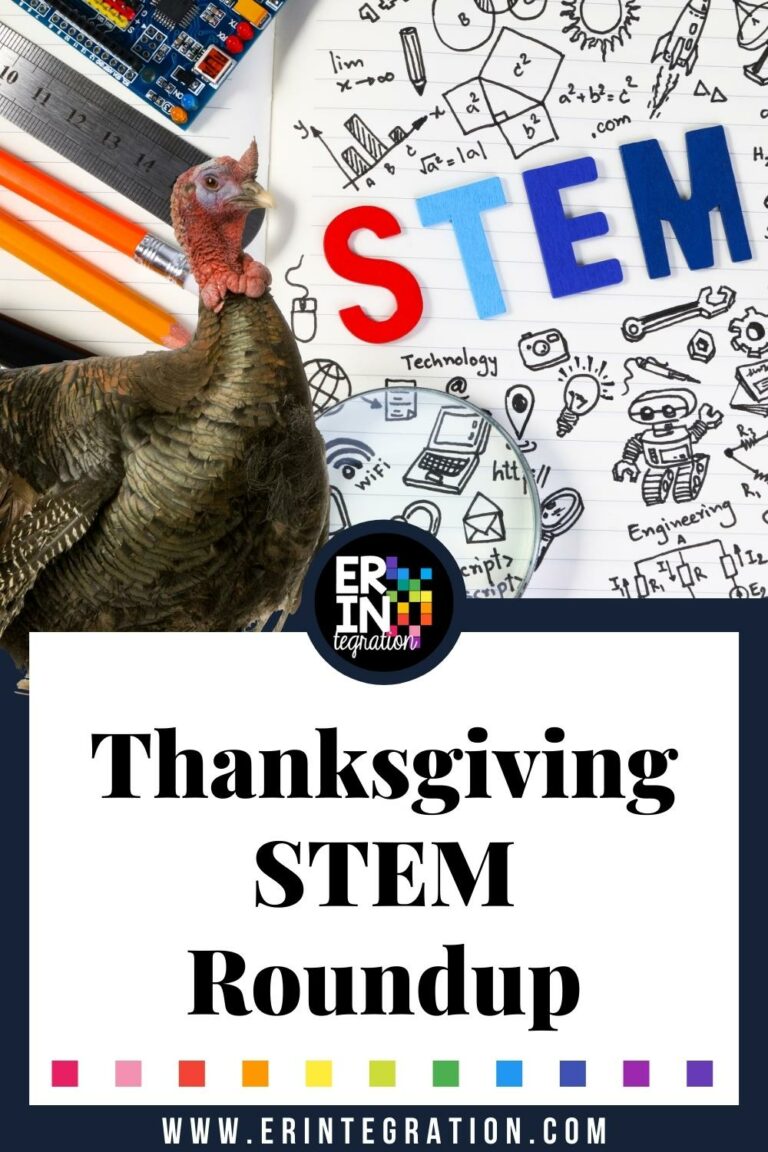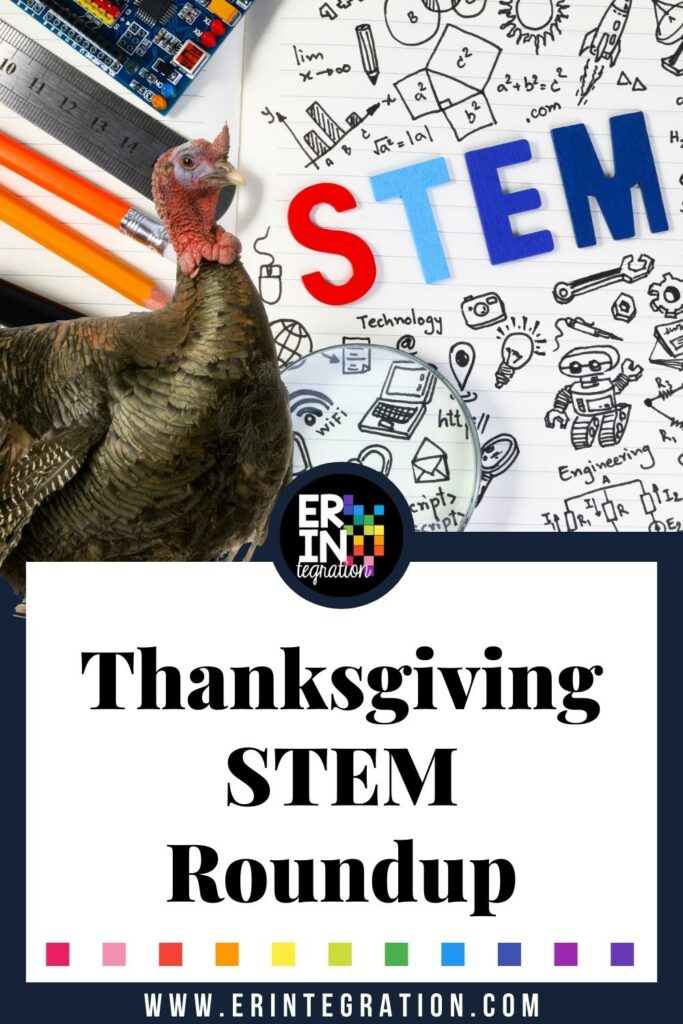 Does anyone else have school those few days before Thanksgiving? I always feel like they are the perfect time for a hands on or digital STEM project! First, I recommend stocking your library with the books The Great Turkey Race Peyton Picks the Perfect Pie and Turkey Trouble to inspire your students (affiliate links):
In no particular order, here are some of the engaging and STEM-centered Thanksgiving lesson activities that pair well with these books. Also, always be sure to check Thanksgiving activities for problematic imagery and inaccurate historical information; I don't recommend a STEM challenge as the best place to approach the history of Thanksgiving. For that, I highly recommend this resource.
However, pairing STEM with turkeys is always a lot of fun! Scroll for ideas and click through for more details:
Thanksgiving and Turkey Themed STEM Activities
---
Did your class do a fabulous Thanksgiving STEM activity that you think should be in this line-up?  Tag me in your social media post so I can check it out! Looking for more Thanksgiving ideas – check out all of the Thanksgiving technology activities at www.shoperintegration.com.  Students will love the Thanksgiving Digital Magic Reveal Pixel Art, Thanksgiving Coding with ASCII Text Art and more!