Help kids learn keyboarding and home row typing skills using the many websites, apps, and programs recommended in this post!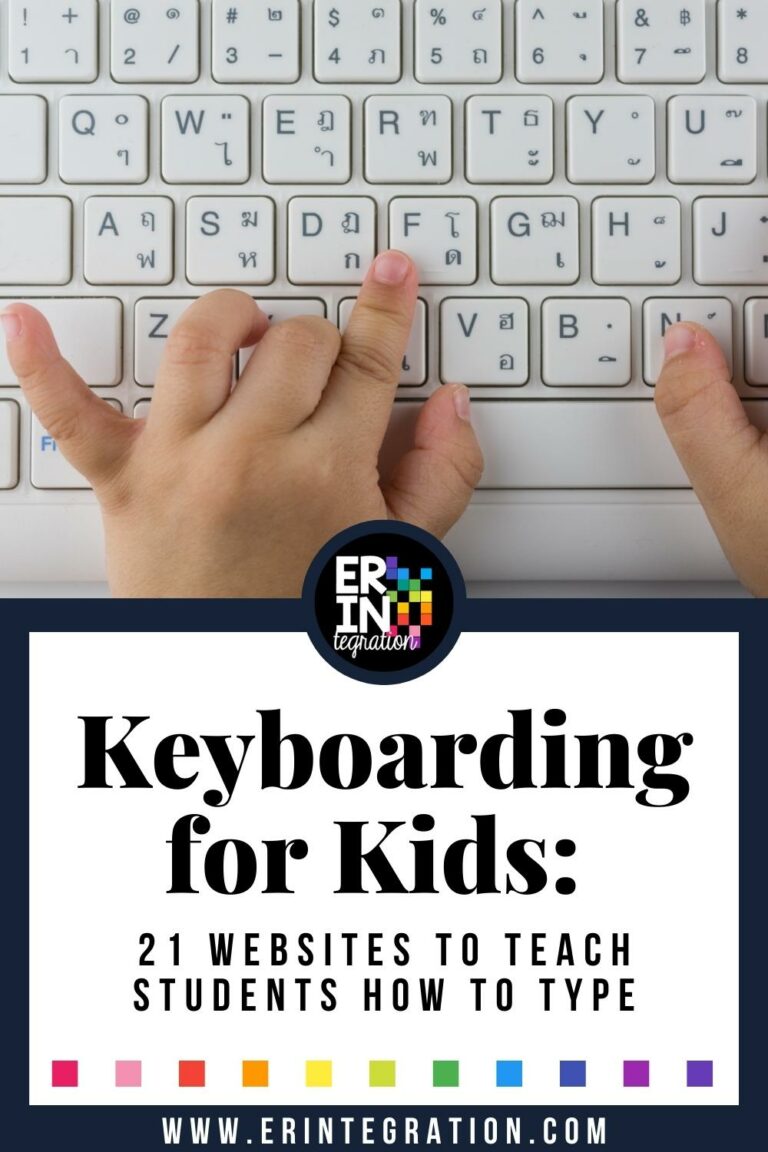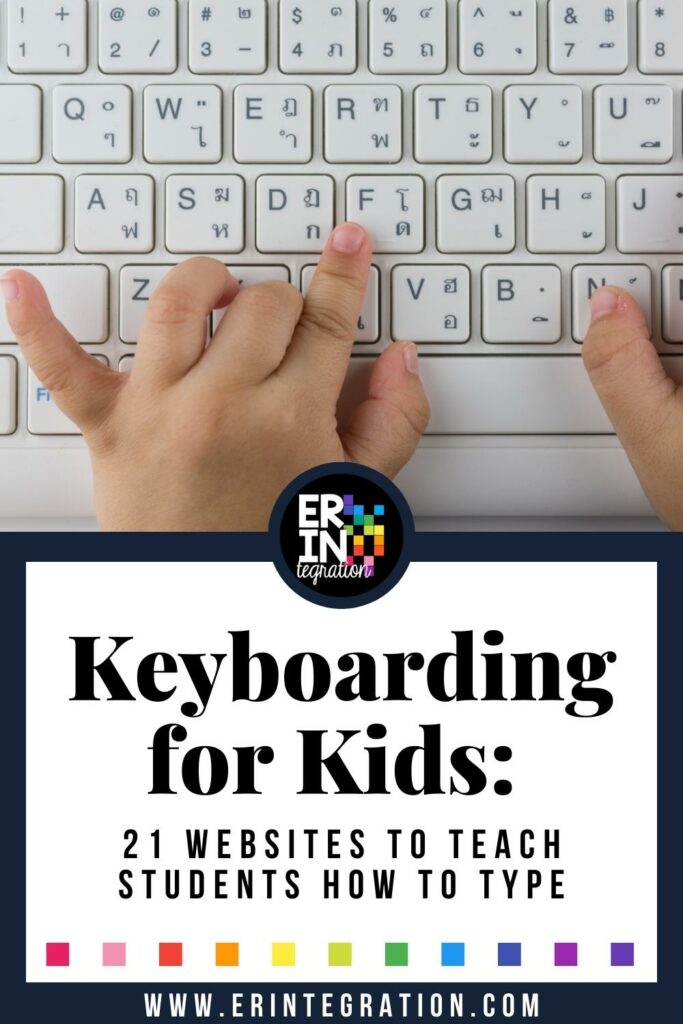 What to Look for in a Typing Program?
When looking for a program, website, or app to teach elementary students to type there are a few things to consider. For best results, you will want students to use a complete typing curriculum with video lessons and natural progression from home row, to vertical neighbors, and beyond. In addition, I look for sites that also include:
a variety of games to practice and keep kids engaged
adaptive tech that learns a student's typing needs for targeted practice
secure student log-in that saves and shares progress
student-friendly learning content that ties into other content areas
instant feedback for typos
gamified
ability to challenge classmates in typing games
While many programs claim to have all of the above, I find that you will need to add in games from other sites to keep things interesting. Also, you may want to reference your district's technology standards (or check out this list of free K12 tech standards here) to see what is expected for each grade level.
Finally, many of the better programs (or to access all features of a "free" program) will cost money. If funds are tight, focus on only purchasing licenses for grades 3+ as they will typically get the most out of targeted typing instruction. The free games are fine for practice or as a warm-up, but in my experience, you won't see kids transitioning to full home row typing without the direct instruction and progression of a more comprehensive curriculum.
21 Typing Websites for Kids
Here is a list of some of the typing curriculum and game sites I've used over the years. Be sure to try it out before assigning it to students; some of the sites do have ads.
By using these resources, your students will be able to learn home row keyboarding in no time!
Do Keyboarding Programs Work?
Most services claim that 10 hours of practice enables students to touch type correctly with a slow WPM. In general, experts say it can take up to 40 hours of practice on average before students reach higher rates such as 40 words per minute.
I personally find that this varies A LOT especially as many students may still be working on encoding and decoding before they can then transfer this to their fingers to type, so I do not tend to focus on RPM goals in elementary.
Also, keep in mind that students in K-2 may not have long enough fingers to focus on home row placement (unless you have kid-sized keyboards). For younger students, keyboard keys and key location awareness should be the goal. I have tips especially for littles learning typing in this post and a FREE large keyboard to print here.