Are you looking for a fun and interactive way to introduce basic technology vocabulary and skills to your students while also gaining the benefits of coloring in the classroom? Digital coloring pages and color by number activities can be a great way to practice skills, review concepts and de-stress! Learn more about digital coloring pages and how to incorporate digital coloring or "unplugged" coloring into the computer lab.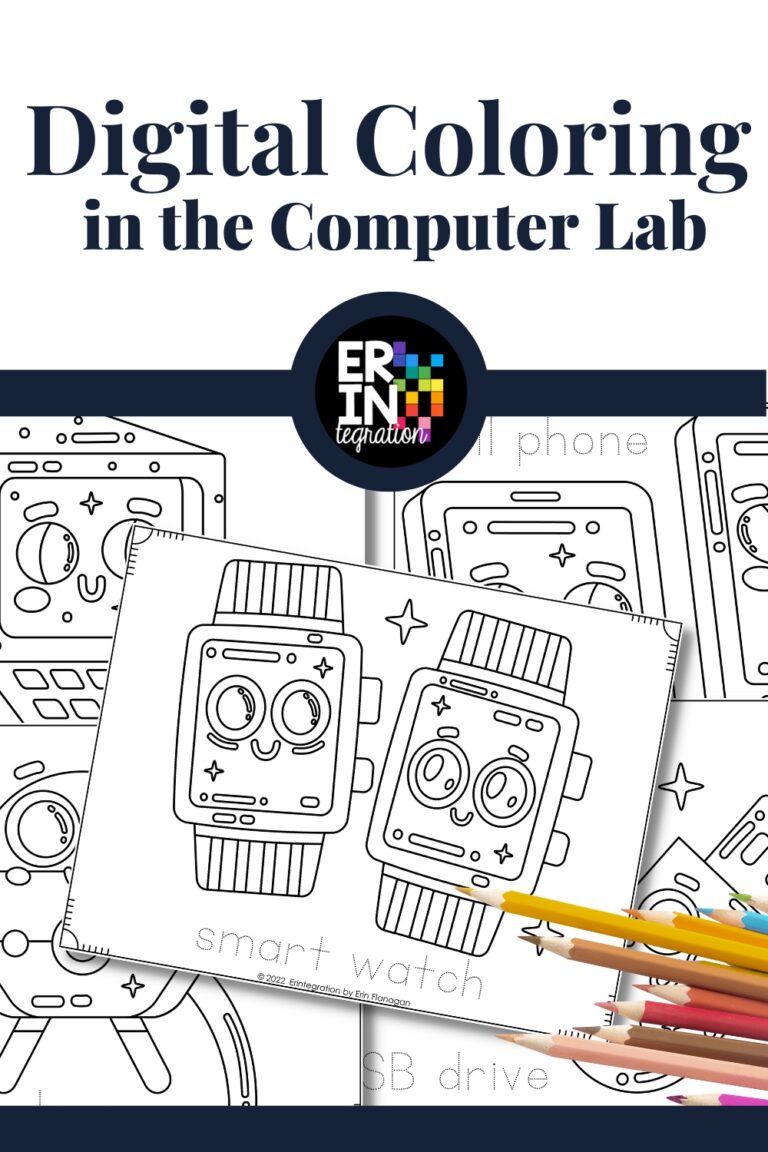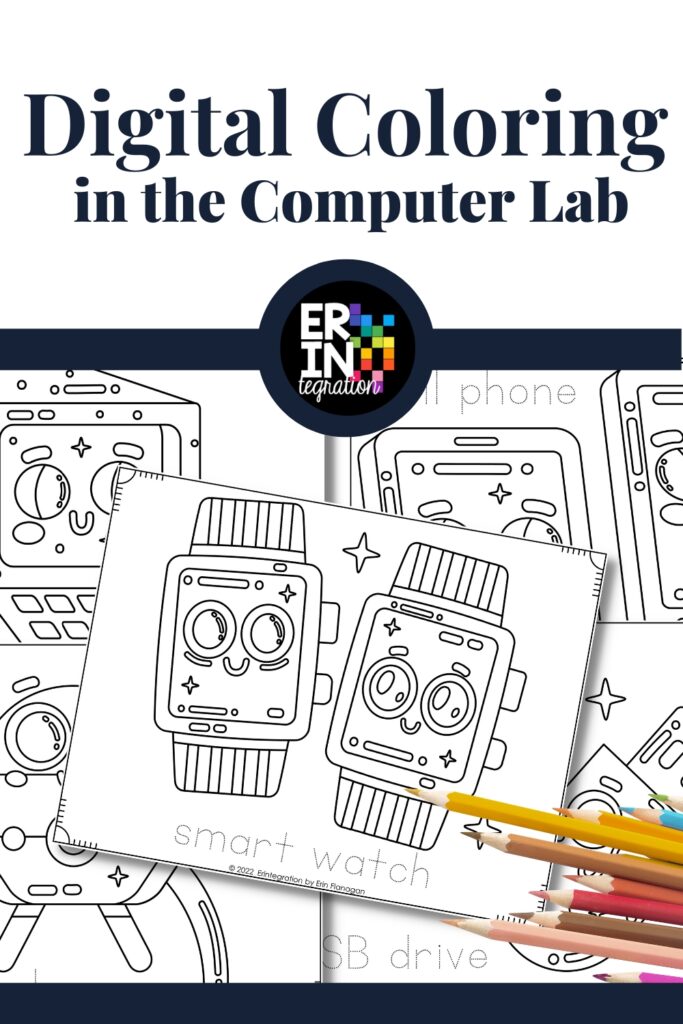 Benefits of Coloring in the Technology Classroom
Incorporating coloring activities into the elementary classroom has numerous benefits. Coloring can help improve fine motor skills and hand-eye coordination, as well as increase attention to detail. It can also be a calming and therapeutic activity, helping students to relax and de-stress.
In addition to these physical benefits, coloring can also have cognitive benefits. It can help students to practice following directions, recognize patterns, and develop problem-solving skills. Coloring can also aid in the development of creativity and imagination.
Overall, incorporating coloring activities into the classroom can provide a wide range of benefits for students of all ages. It's a simple and enjoyable activity that can have long-lasting effects on learning and development.
Using Coloring Pages in the Technology Classroom
Here are some ways that coloring pages can be used in the classroom:
Fast finisher activity for students who have completed their work early
Filler activity during transitions or other breaks in the lesson
Introduction to a new topic or concept
Review or reinforcement of previously learned material
Calming and therapeutic activity to help students relax and de-stress
Improvement of fine motor skills and hand-eye coordination
Increase of attention to detail
Practice of following directions and recognizing patterns
Development of creativity and imagination
Practice of typing, mouse-clicking, and other computer skills
Emergency sub plans
Emergency unplugged plans in the computer lab
Online Coloring Websites
Some of the sites below have simple point, click and fill interface to color images. Some do have ads so be sure to test them out before linking for students.
These sites have a wide variety (and quality level) of images that are good for fast finishers or to use in a "calm down" center.
Digital Coloring to Teach Technology Terms
I was looking for digital coloring pages that could also be incorporated into a lesson about tech terms and devices – I didn't find exactly what I was looking for, so I created a set that can be printed or used right on Google Slides.
The printable sheets are great for practicing tracing letters and coloring, while the digital version allows students to practice their typing, mouse-clicking, and use of the fill tool on Google Slides.
To use the printable sheets, print the included PDF and simply have students trace the words and then color the pictures. This is a great way to introduce basic tech vocabulary while also practicing fine motor skills.
The digital pages on Google Slides are just as easy to use. Assign in Google Classroom. Students can use the fill tool to color the images, giving them a chance to practice their computer skills while also having fun.
More Ideas for Using the Technology Coloring Sheets in the Computer lab
Introduce a new device each week as a warm up – there are 40 images so enough to use for the year if meeting with students once a week (or cycle).
Assign each student 1 device to research.
The digital images are EDITABLE and can easily be turned into a color by code activity – just click and type the "code" right onto the image pieces!
Digital Color by Code on Google Slides
I also create and use digital color by code pages on Google Slides! The images I create can be colored RIGHT on Slides so you don't need to worry about ads. Also, all of the questions and answers are editable so you can change them to fit whatever you are learning. The blackline slides can also be printed for students to color the regular way for your "unplugged" needs.
Learn more about color by number on Google Slides and grab a free sample in this blog post!