Use this STEM holiday & special event calendar to view and keep track of all of the significant days and inspire activities all year long. This editable digital calendar can be easily updated year after year. Plus learn how students can research a STEM topic and create their own STEM holidays!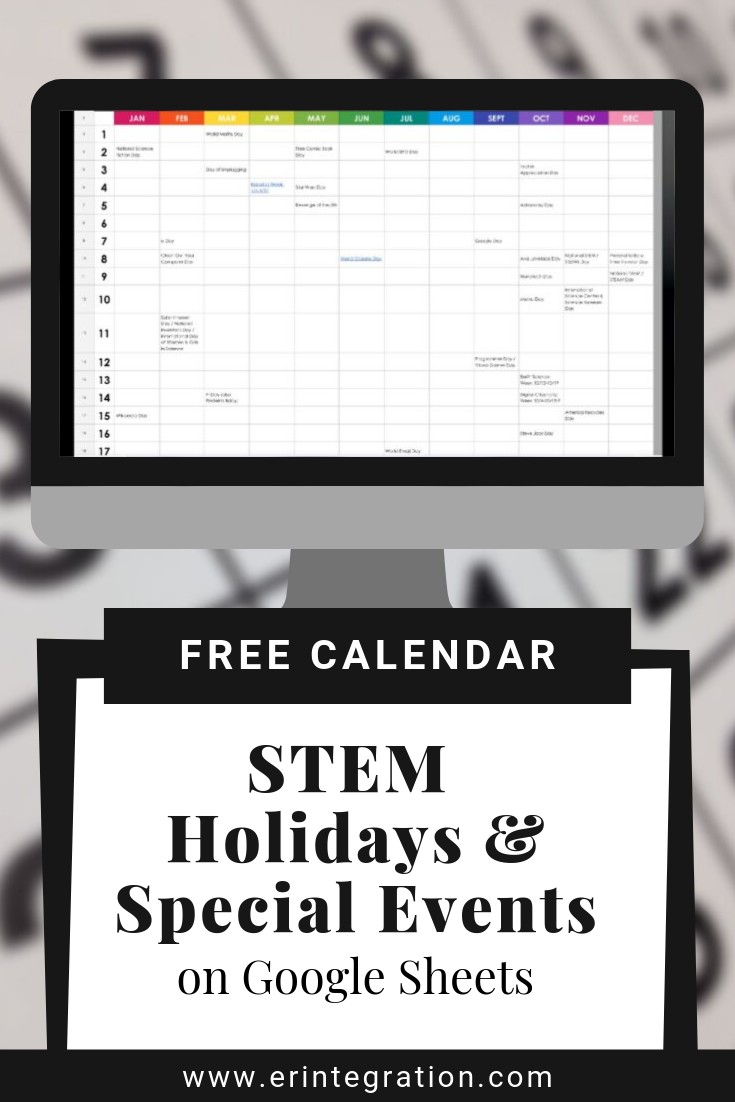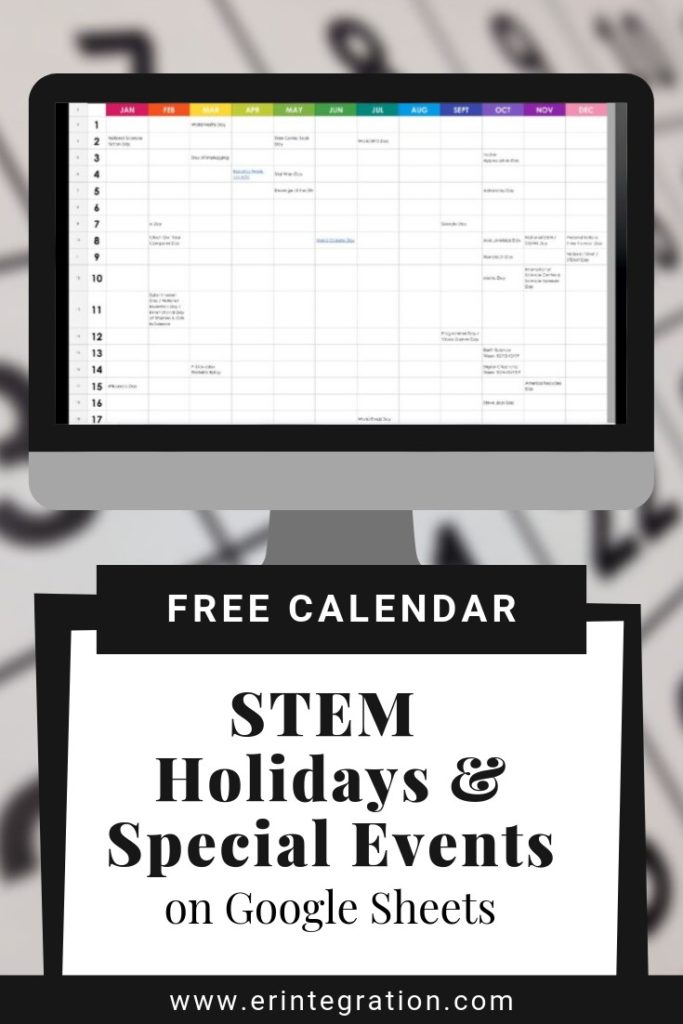 STEM Holidays
I've shared ideas for many popular STEM holidays like May the Fourth, International Dot Day, and Digital Learning Day. But there are a bunch of other less-known or STEM content specific holidays and special events to keep track of that make for great integration lessons in the classroom!
So I created an easy reference STEM holiday calendar on Google Sheets to keep track! When creating this calendar, I sourced holidays from readers in the Teach With Tech Facebook Group, various science organization websites and Google, of course!
Some holidays are "official" and some are less so. The calendar also has a mix of special days to honor people in STEM, week long awareness events, popular holidays, and more silly "of-the-day" type acknowledgements. Dates are pulled mainly from US calendars but I did have some input from friends in other parts of the world.
How to Download and Edit the Free STEM Calendar
This STEM calendar is completely free for you to download directly from my site!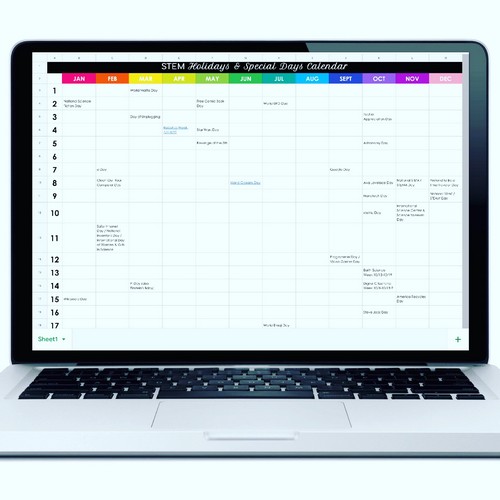 After downloading, you will have your own copy in Google Sheets to use. I used Google Sheets rather than Google Calendar so that you can cut and paste days into your own digital calendar of choice easily or just use it as is.
Dates are for the 2019-2020 school year, but most are perpetual. The few that aren't, just shift them to the correct date the following year.
How to Use the STEM Holiday Calendar
Bring awareness to events, disciplines and people by planning your STEM themed activities to coincide with the date or week on the calendar. Many of the events have hashtags or ways to connect with others, too.
Many of the organizations that "host" a week or day have websites with information and some even have activities and lesson plans. I've tried to link them onto the calendar as I uncover them, but since the calendar is editable, feel free to hyperlink any of the events to your resources too.
You could even get fancy and create then link a Wakelet collection of resources for each event.
Create Your Own STEM Holidays
Notice a lack of special day or date honoring a STEM hero, discovery, or topic? Have students create a holiday and rationale!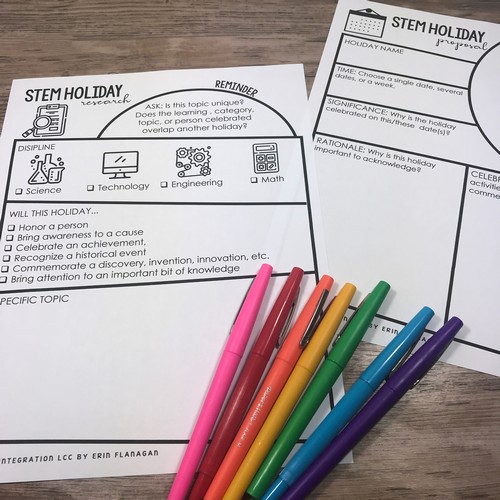 I designed this set of graphic organizers to walk students through the process of creating a STEM holiday. Students will select a STEM topic, research it, create a proposal with a rationale behind why this should be a holiday, and finally design merch to "sell" to support their cause!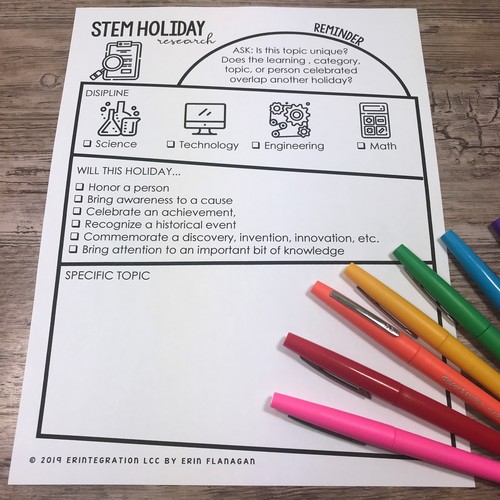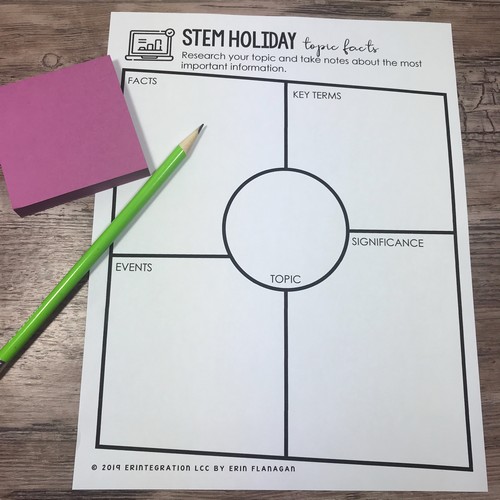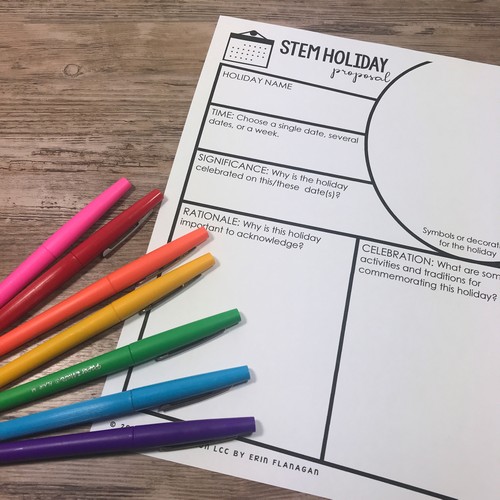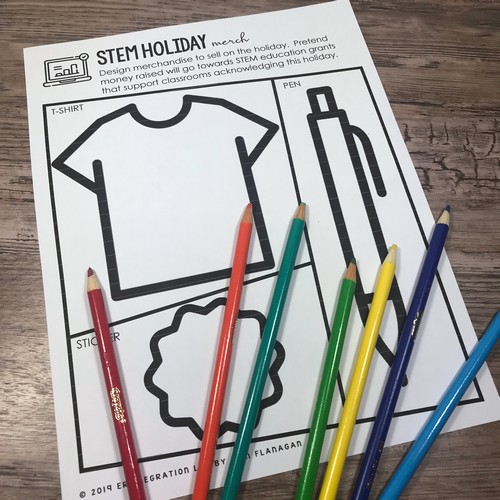 Students can work individually or in groups for this project. As an extension, have students share finished work on Flipgrid and have students anonymously "vote" for which holidays to include!
Learn more about the Create Your Own STEM Holiday Activity here.