Learn how the free media curation tool, Wakelet, can be used when remote learning to easily collect and share resources with teachers, students, and caregivers. Wakelet can also be used to create interactive lesson plans and as a student communication and sharing tool!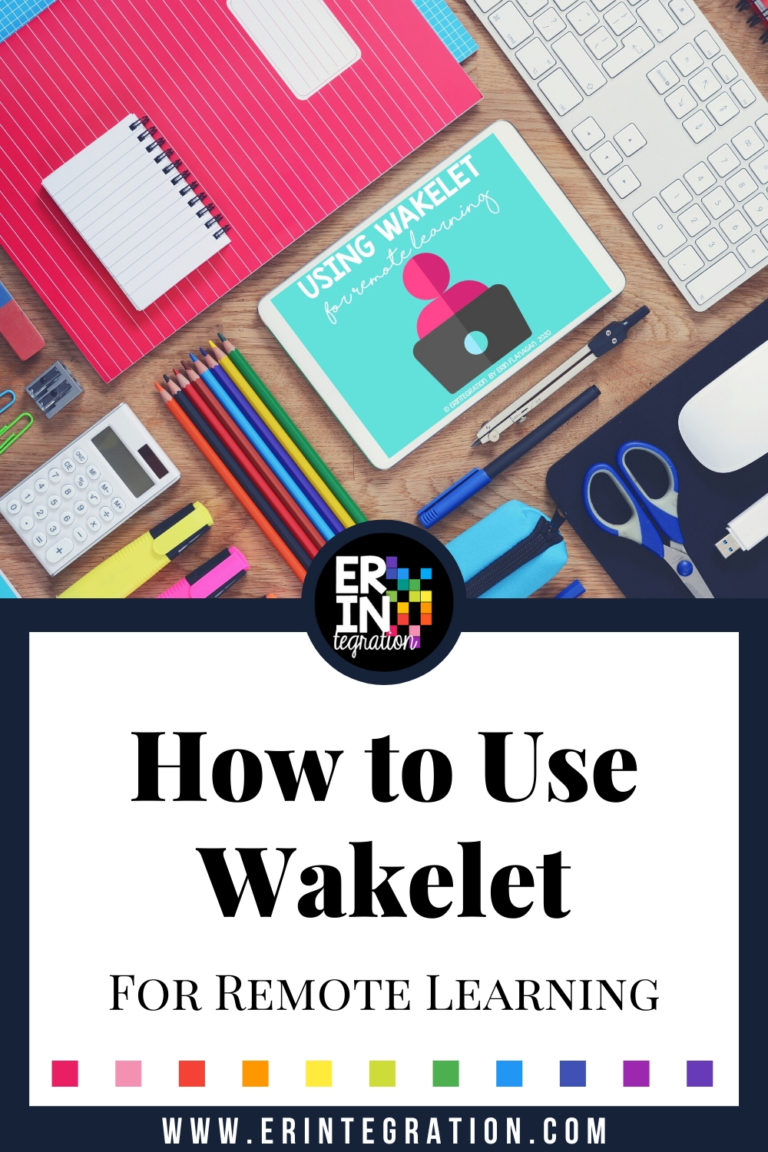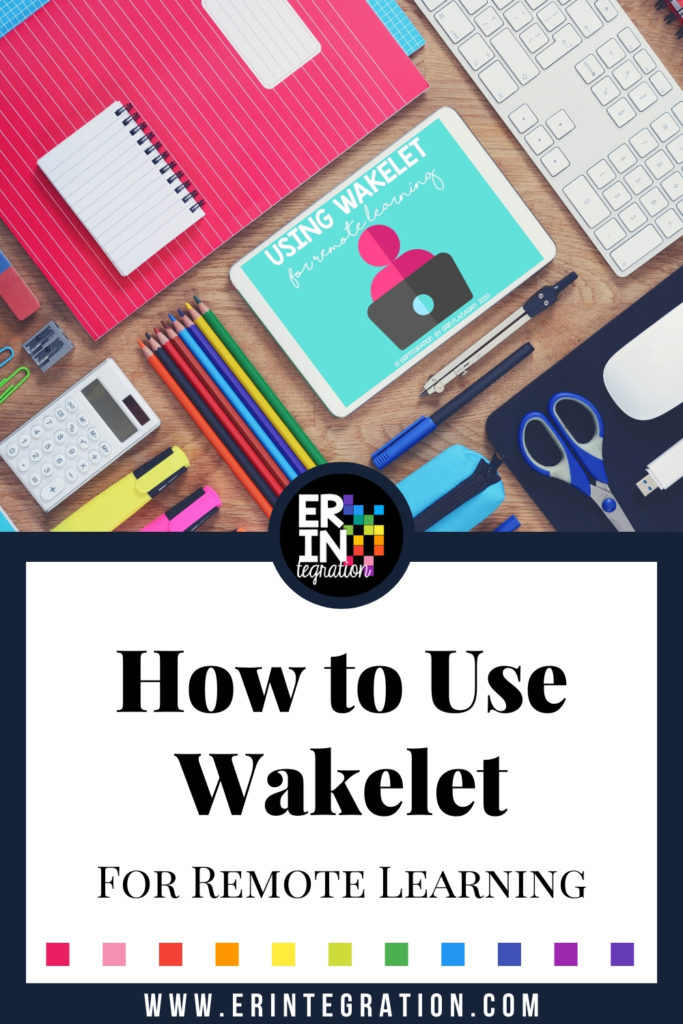 If you are new to Wakelet, Wakelet is a free platform that can be used to curate and organize media content into a public or private collection. Collections can be easily shared with anyone and accessed both on the website and using the iOS app or Android app. Wakelet can be used in the classroom to create newsletters, as a backchannel, to create easy escape rooms, and more.
Sign up & grab the educators guide to get started and you can click here to directly view my public Wakelet page with all of my free templates, too.
Wakelet for Remote Learning
As described above, Wakelet has many in-classroom uses, but with remote learning becoming the new normal for many, I wanted to share some ways Wakelet can make communication, sharing, lesson planning simpler.
Teachers, admin and coaches can use Wakelet in conjunction with their current online classroom tools like Google Classroom, Seesaw, and Zoom or use Wakelet by itself as your sole tool for sharing resources & delivering content.
Reasons Educators Should Consider Integrating Wakelet For for Remote Learning:
Easy to share
Immersive Reader integration
Easy to create collections
Embed and link a variety of media
No html or css needed
Updates automatically
Easy to copy & edit collection from others
No account needed to view and click links
Types of Wakelet Collections to Create for Remote Learning
Because Wakelet is flexible, there are many types of collections that be created and used in a distance learning situation.
Resource collections to share with students & caregivers
Resource collections to share with teachers
Interactive remote lessons to share with students
Remote learning "hub" for students to find assignments
Place for students to submit work
Student remote discussion board
Free Wakelet PD!
In this half hour PD session, I will discuss and demonstrate all of the ways Wakelet can be used as a tool during a distance learning situation:
Be sure to grab the free resource collection to refer to when watching the video above!