Learn how to use the new Green Screen video feature on iMovie by creating a wormhole "dot" for International Dot Day on September 15th. Participate in the #wormholechallenge and create a Green Screen video with just a piece of green paper, a piece of art, and an iPad!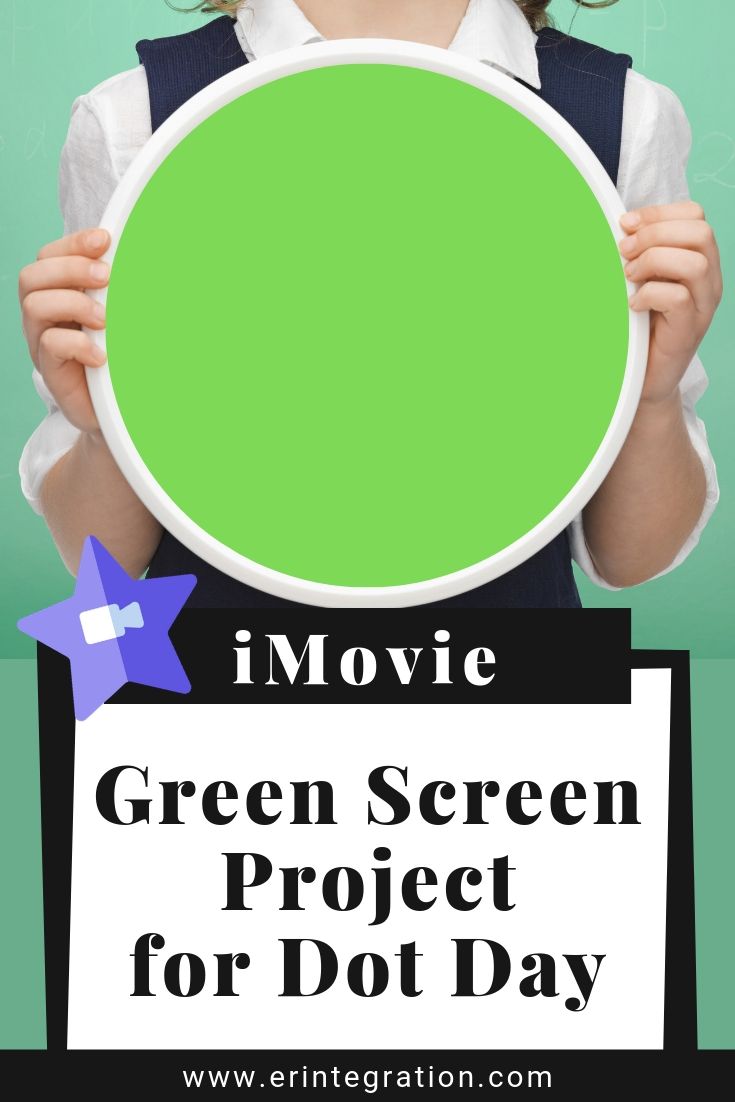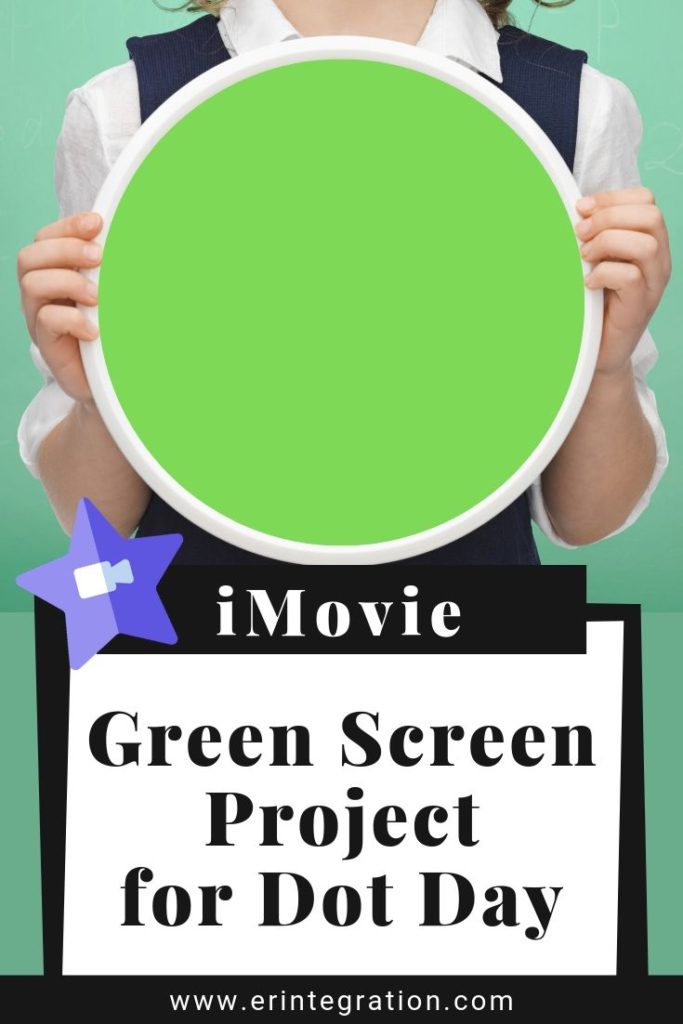 The #wormholechallenge Overview
I wrote a little about the #wormholechallenge when sharing some creative mini green screen ideas for the classroom. The hashtag refers to a collection of ideas for using green screen to peak into or view a separate video layer.
The Worm Hole Challenge is also a very stress free way to get into green screen because most of the examples can be created on a small surface like your desk and do not require an actual green screen!
Instead, a green object is filmed. A second layer – either another video or an image is also created. Then in final product, the green item will be transparent and instead filled with the second image or video.
Green Objects that work well for the Worm Hole Challenge:
Green apple
Green play-dough
Green paper
Green background on an iPad or iPhone
Green building bricks
Green food coloring
Green clothing
Green file folders
Green paint or crayons
Check out my buddy Goodwinnovate's suggestions for more mini green accessories.
Going Digital on International Dot Day
International Dot Day is an unofficial holiday celebrated on or around September 15th to encourage students to "make their mark" on the school year and inspired by Peter H. Reynold's story The Dot. More resources for the book can be found on The Dot Day official site.
I have shared several other ideas for going digital on Dot Day:
In this post, I'm going to share how to use the #wormholechallenge to make a dot with green screen on iMovie.
Green Screen Dot Day Dots on iMovie
For this projects, students will be creating a piece of artwork using art materials in the classroom. This is entirely up to you (or them) on how to proceed. Since Dot Day is at the beginning of the year, I think it works well to have students draw one way they will make a difference this year either inside or outside the classroom.
After creating their piece of art, students will need to photograph it so it fills the screen and save the picture to the camera roll on the iPad. Students will only need green paper and an iPad with iMovie to create the wormhole.
Here is a quick video overview of the project:
If you prefer to see the steps image by image, follow along below.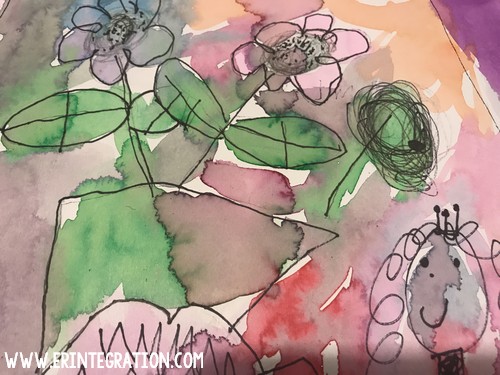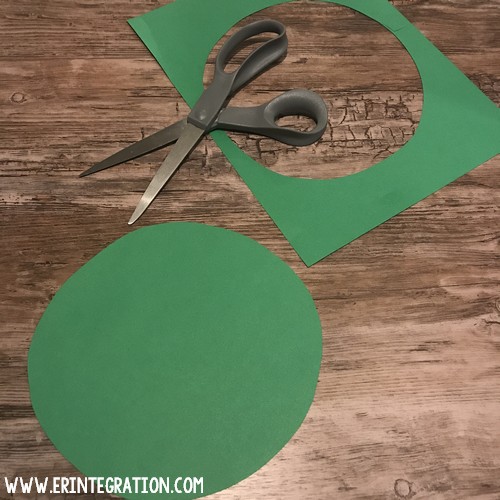 After cutting out the green circle, create a short video moving the green circle around. Another option is to have students hold the green circle and have a classmate film for a more personal video. Film in landscape view for approximately 20-30 seconds. Save the video to the camera roll.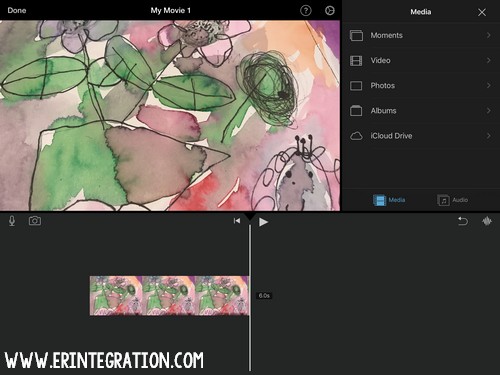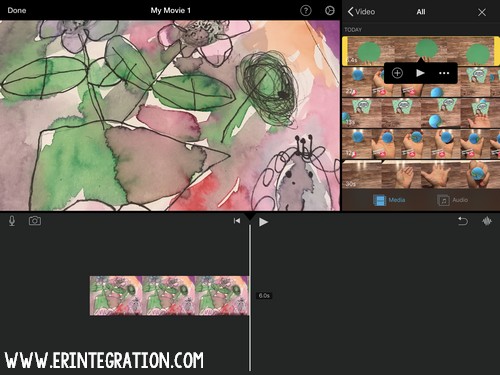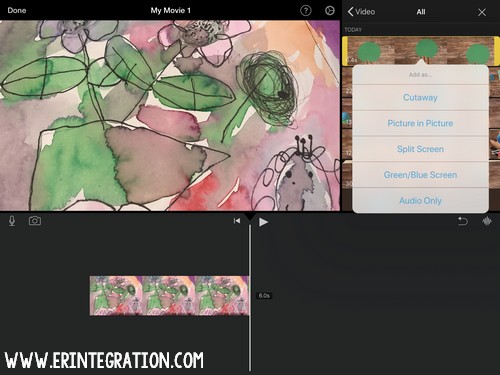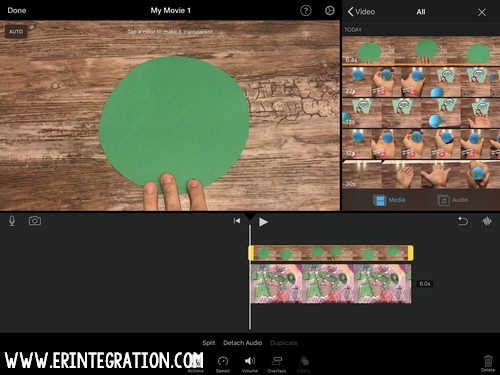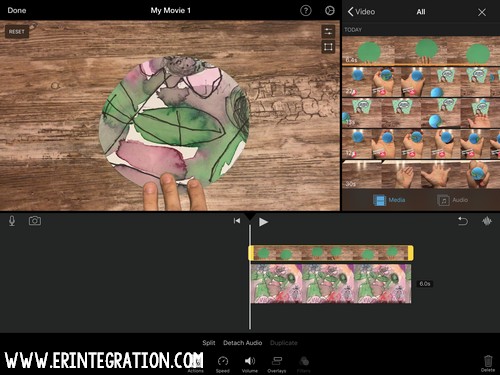 ---
This project will also work with other green items, just keep in mind it sort of needs to be circular shaped to fit the Dot Day theme. Get creative!
Find more digital and unplugged activities for Dot Day on my Dot Day Wakelet collection and be sure to tag me on social media @erintegration if you are inspired to create wormhole green screen dots on Dot Day!