Wakelet Spaces is a simple way for educators to collaborate, share, and work together on curating and collecting resources for the classroom! Learn how to set up a space, invite others into the space, and get your Wakelet collections organized.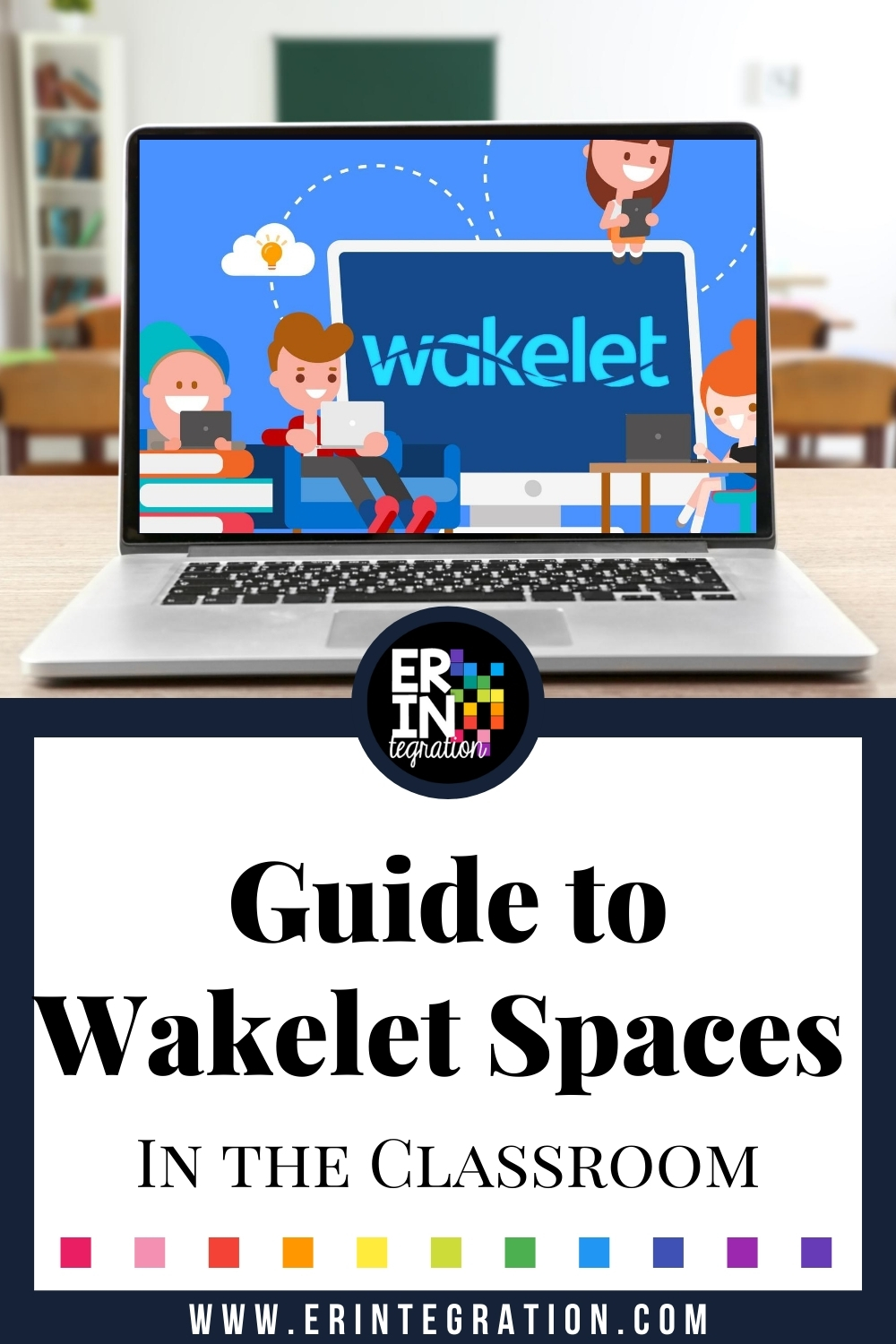 Getting Started on Wakelet
If you are new to Wakelet, Wakelet is a free platform that can be used to curate and organize media content into a public or private collection. Collections can be easily shared with anyone and accessed both on the website and using the iOS app or Android app. Wakelet can be used in the classroom to create newsletters, as a backchannel, to create easy escape rooms, and more.
Wakelet has been essential during remote learning to share resources with colleagues and even as a way to have students safely collaborate on projects.
Sign up & grab the educators guide to get started and you can click here to directly view my public Wakelet page with all of my free templates, too.
Next Level Collaboration Using Wakelet Spaces
Wakelet Spaces is a feature that allows you to further organize and collaborate with others. A Space is simply a page of collections organized in one spot that is separate from your main Wakelet homepage.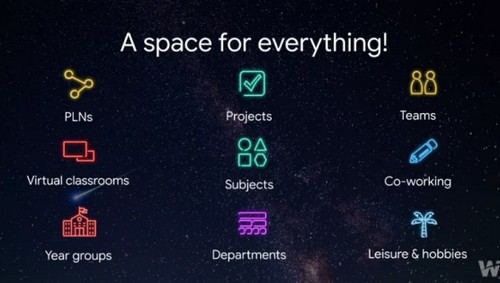 You use the left sidebar to navigate between Spaces and your individual profile and simply click the plus to add a new Space.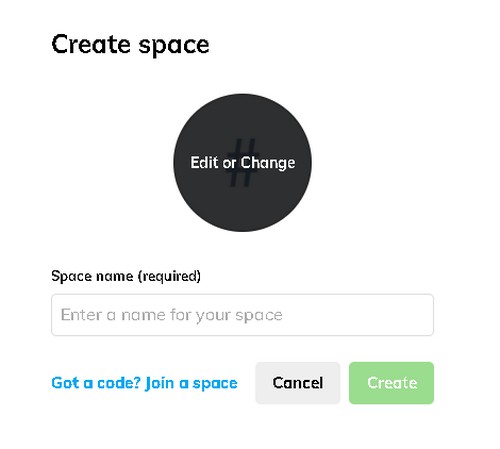 Create collections on any topic within the Space, and then click Members to invite people into the Space to add their own collections, too! Members can join via the URL link or code that you share with them.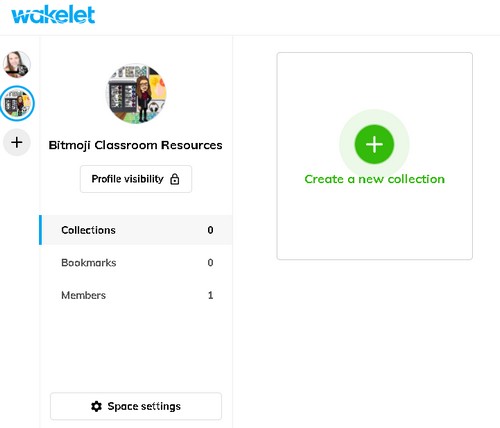 This is a such a simple way for colleagues to keep all of their related Wakelet collections in one spot without having to share the individual Wakelet collection link each time. Members of a Space can add their own collections or add to existing collections, you do not need to add them as editors to each individual collection – major time saver!
Spaces is a fast way for teachers to organize and share their materials with each other. Wakelet allows for a variety of multimedia to be added to collections like:
URLs
text
video
Flipgrid videos
YouTube
images
PDF
With Spaces, a grade level team can create a Space for their team and curate collections of apps, links to videos & resources for a specific unit, and/or activities for remote learning lessons.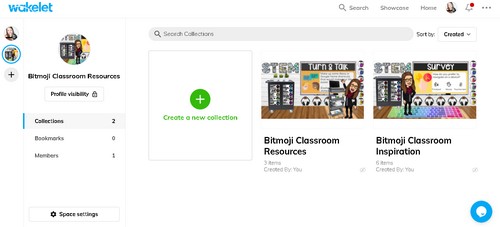 Teachers can create collections of sub plans that the members of that Space can access, too. Grab Seesaw Activity links and even Google Drive share links and upload to a Wakelet collection so it is all in one spot!
Just make sure that you have permission to share with others whatever you are uploading to your Space.
Check out how one teacher is using Spaces in her classroom here.
Wakelet Spaces Launch Party & Tutorial
Wakelet was so excited about this new feature and making it so easy for us to share & collaborate with each other, they had a whole virtual launch party with a DJ! You can watch a bit and see a walkthrough of Spaces in the video below:
I also found this complete teacher's guide tutorial incredibly helpful in getting started on Wakelet and Wakelet Spaces!
Using Wakelet Spaces with Students
Teachers can also use Wakelet Spaces with students! In this case, think of the Space as course page or module. Teachers would add resources to Space i.e. the course for students to access as well as collections that students could add to.
This is fantastic for distance learning, but it's also a great way to keep ALL students interacting in a hybrid model where some are home and some are in class.
In an earlier update, Wakelet introduced Sub-collections, a secure way for students to work together. Teachers share a collection's code, QR code or collaboration link and students input the code into the Wakelet home-page. Then students add links, text, and even sub-collections inside the collection. 
They do not need accounts or passwords to add items to the Wakelet collection in this way.
With Spaces as another layer of organization, teachers can now keep all of those student-accessed collections in one spot for easy access, monitoring, and assessment.
---
So, if you are looking to better organize your Wakelet Collections, share and collaborate with your team or PLN, or even create an impeccably organized and accessible course page – Wakelet Spaces does all this and it's very simple to do! Share your Wakelet Spaces using the hashtag #WakeletSpaces on social media!