Learn how to create a digital advent calendar for Christmas with a new computer game for students to click and play each day using Wakelet or scroll down to copy my ready-made one!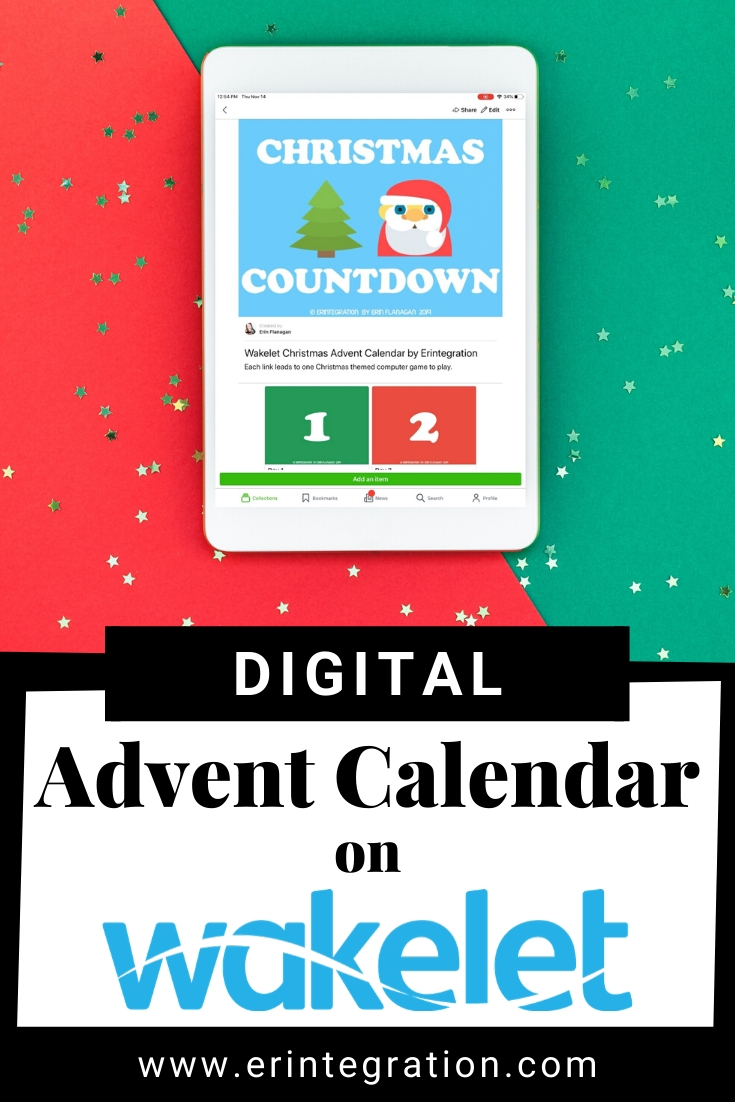 A digital advent calendar can be used in the classroom as a fun way to countdown to winter break or Christmas. You can use a digital advent calendar :
as a warm up activity
for fast finishers
at the end of the computer lab period or day
during transition times
Wakelet can be used to easily organize the links to the various websites and online games that students will access each day. Even better, Wakelet links can be customized with your own clickable image!
Click here to view my clickable advent calendar on Wakelet.
You can copy and remix it for your own classroom, too! Read on to create your own or to learn how I did it.
Find Christmas Games Online
First find and open a collection of games online. I searched for Christmas games, you could also search for winter games or a specific game type (digital logic games, coding games, etc.)
You will want to find games that:
do not use Flash
work on various devices
can be completed in 5-10 minutes
do not need a log in
do not need to be saved
have simple rules, instructions, and game play
I also tested each game to be sure it was fun and had some purpose. For example, I love logic games and puzzle games in the classroom because students are practicing problem solving along with mouse skills.
Most free games will have ads so be sure to spend some time on the site to see the types of ads used. If you are looking for ad-free and safe digital Christmas countdowns to use, I have created templates in my store for Google Slides here and for PicCollage & Seesaw here.
Add URLs to a Wakelet Collection
There are two ways to add your URLs to Wakelet.
Create a Wakelet Collection then paste the URLs in one at a time.
Use the Wakelet Chrome Extension to add all of your URLs at once.
I prefer option two as it is super fast for adding the 25 Christmas game URLs I wanted for the digital advent calendar.
After installing the Wakelet Extension here, open all of the URLs you want to add to the collection – each one as a separate tab. Then click the plus as though you will add another tab.
This will open the Wakelet home screen with a sidebar of all of your tabs listed. You will see your tabs are in the order you added them. Click the green "create collection with tabs" and the collection for your digital advent calendar is automatically created!
Customize Digital Advent Calendar Images on Wakelet
Now, you could just share out the URLs list you made and have students click on one different URL each day. But customizing the Wakelet URL does a few things:
Helps students keep track of what URLs were clicked on what day.
Makes the Wakelet look more like an advent calendar.
Many of the free game sites don't display a default image at all.
Adds a uniform and inviting look to the Wakelet Collection.
Adds extra engagement and mystery to the activity since students can't see what game they are playing until they click.
First, you need to create your header and numbered images. I recommend using Canva or Adobe to create quality images. I use a horizontally oriented rectangle canvas (officially called "hot dog" style by elementary teachers). But I concentrate my image and text to only the center of the rectangle since Wakelet crops the images for the various views.
To change the header, open the edit view of the Wakelet, and click Edit Cover Image at the top then Upload Image.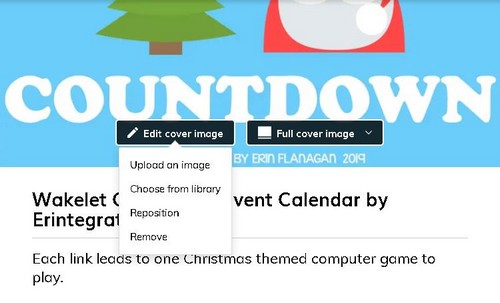 To change the default images that are automatically pulled for each URL, I recommend changing the Wakelet layout to "mood board" or "grid" layout first.

To change the image displayed on each URL:
Hover over each individual URL and you will see some options pop up.
Click the pencil to open the editing option.
Click Edit Image
Choose Upload an Image
Select one of your numbered images.
Click the green Save button below the image after changing it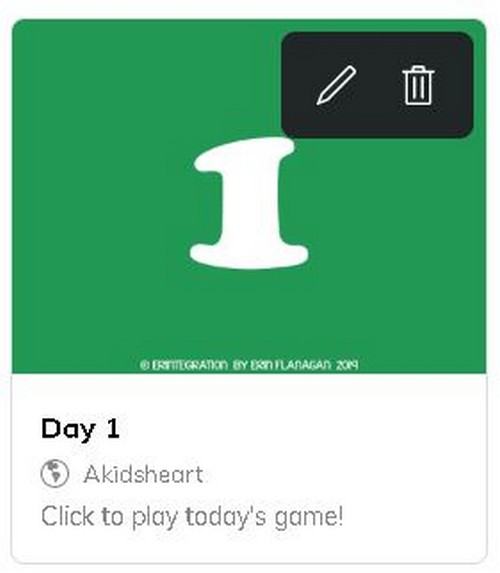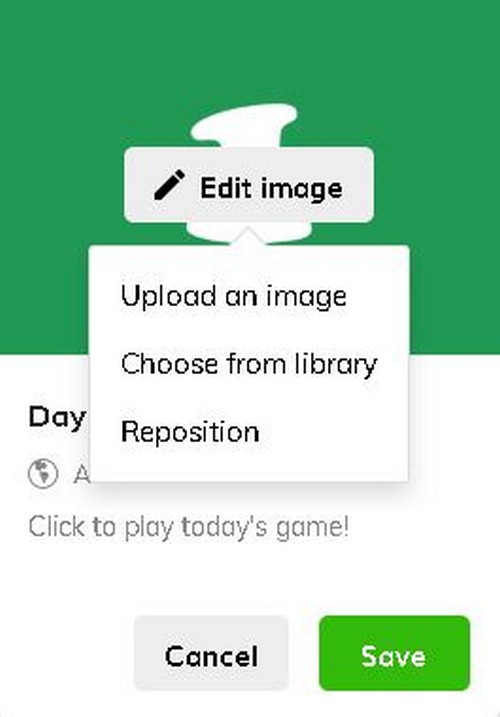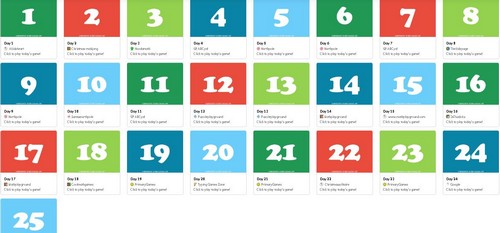 Finally, I changed the title and deleted the description under each URL to make each game more of a mystery.
Share Wakelet Digital Advent Calendar with Students
Save your Wakelet and click Share to get a Share URL or short link to share with students. Students do not need to log in or have accounts to access your shared Wakelet. Also, sharing the Wakelet means they will be able to click on the links – not edit them.
Pro Tip: If sharing with students using iPads, have students save the Safari page as an "app" icon to easily re-access the Wakelet Collection.
The nice thing about having all of the URLs in one place is if students don't finish or want to revisit a game, they can easily find it in the organized Wakelet Collection.
More Ways to use Wakelet in the Classroom
Super easy right? As a Wakelet Ambassador, I've been sharing lots of creative and engaging ways to integrate Wakelet into the classroom.
In additional to link and resource curation, you can use Wakelet:
and so much more as shown on the Wakelet for Educators page and in the ebook accessed there.
---
Be sure to tag me on social media if you use my Wakelet Digital Advent Calendar in your classroom and follow me on Wakelet for more free templates and ideas!